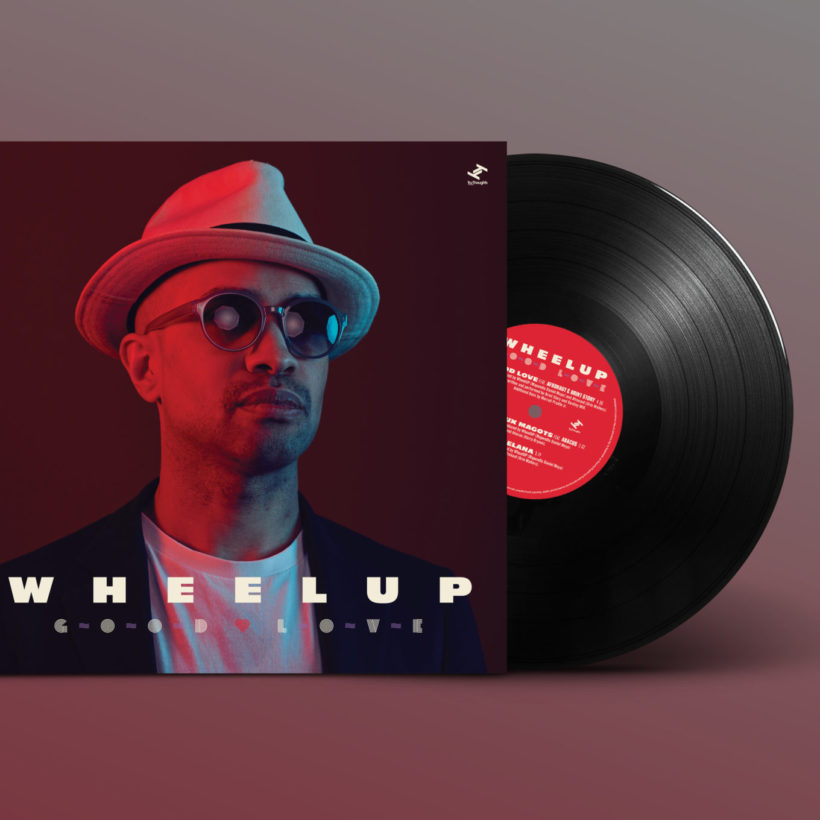 With our first releases of 2021 now available everywhere, we are taking a moment to look ahead at what else is in store for the coming months. To kick things off, we have a number of releases from the latest Tru Thoughts signings on the way.

Nikitch & Kuna Maze have got '21 rolling for us, working with Mancunian producer & DJ Sivey (CoOp Presents / Soulection) and Grime artist and Tru Thoughts label mate Crafty 893 on "46 Rue Du Fort Remixes". The track is taken from last years 'Débuts' and inspired by the duo's rehearsal space in Brussels, a city that is now somewhat more difficult to reach from the UK. You can musically traverse international borders and check out the remixes of "46 Rue Du Fort" HERE 

WheelUP brings the "Good Love" to our release schedule, with the title track of his debut album. Linking up with Afronaut – broken beat pioneer and founder of Bugz in the Attic – and enlisting the help of Alabamian deep south rapper Brint Story and vocalist Destiny Will, the future Bruk anthem was premiered on Gilles Peterson's Saturday BBC 6 Music show. WheelUP's highly anticipated 'Good Love' album drops on Friday 23rd April and features Latin-salsa percussionist Roberto Roena, the edgy vocal Jazz of Bembe Segue, the illusive alter ego of Pola & Bryson – Abacus, plus many more. "Good Love" includes the tracks "Vitruvian Man", "Ndebele" and "Stay For Long feat. Brint Story". In the artist's words: "Good Love is something that I generally want to see in the world. It's timeless broken beat. Overall, this LP is my pursuit of broken beat excellence". Listen to "Good Love" HERE and pre-order or pre-save the album HERE

Following on from Crafty 893's fierce collaboration with Big Zuu on "Back It" (which garnered support from GRM Daily and DJ Target (BBC 1Xtra)), the South-London Grime artist, MC and producer returns at the end of January with a new offering, "Wotless" – an aggressive radio-set-showdown produced by Grime's cornerstone DJ, Sir Spyro. It's Crafty 893's second outing from his much-hyped debut full-length 'Smart Dumb' which will be landing on Friday 9th April. "'Wotless is a diss I use at aggressive sets. The song is built around bars I've spat at radio and cyphers", Crafty explains. The single is accompanied by Metal Gear Solid inspired video in which Crafty's punchlines and metaphors are visually portrayed through the use creative animation. Sir Spyro's iconic ident "Sounds of The Sir" and Grime production acts as lofted through ball in which Crafty reminds us why he is one of the best new-gen MCs around. Sir Spyro and Crafty 893 first met through OG Grime architect Terror Danjah and since then the duo have linked up many times, including at Abbey Road Studios and on BBC 1Xtra. Pre-save "Wotless" HERE

Looking further ahead to 16th February; "Love Dancer" is the release of the latest single from producer and multi-instrumentalist Louie Hemus AKA Hemai, featuring lyricist and vocalist FiFi Robo. Taken from the hotly tipped 21-year-old's debut album, which will be released in the Spring, the track blossomed from a piano session, with instrumental sounds and flow washing over the electronic elements and showcasing the mystical musicianship of the pair. "We put our heart into making this song more than music", Hemai explains. "I'm an avid believer in emotive expression over logical expression. Feel over theory. It has a heart of its own." Developed during the UK's lockdown, "Love Dancer" ebbs and flows as all of us have in difficult moments, particularly in recent months. Musically following the same pattern as waves shifting from calm to crashing, the track is a moment to pause, to breathe and to recollect; "It's a song about acknowledging what's going on, slowing the fear down and fighting through whatever needs fighting. A Love Dancer is a free, present person in my head", FiFi Robo muses. You can pre-save "Love Dancer" HERE

February also sees the return of Tru Thoughts fan favourite Anchorsong. Celebrating a decade since the release of his debut album 'Chapters', Anchorsong returns with his idiosyncratic soundscapes of Shoegaze, Ambient and supple Hip-Hop grooves on the Tunisia capital-inspired "Tunis Dream". The infectious single builds on Anchorsong's long-standing tradition of "borderless music", fusing global sonic particles, intricate rhythms and minimal yet immersive lush interplays of sound.

2021 will also see the first full release from Brighton-based singer-songwriter Tiawa on Tru Thoughts. Having made her debut on last year's "Shapes: Sideways" compilation with "Life Is Not A Crime", look out for new music from her in coming weeks.

Giving you even more to look forward to, later this year we're excited to share new music from Quantic & Nidia Góngora, Alice Russell and Sly5thAve, as well as some special new signings to be announced soon.