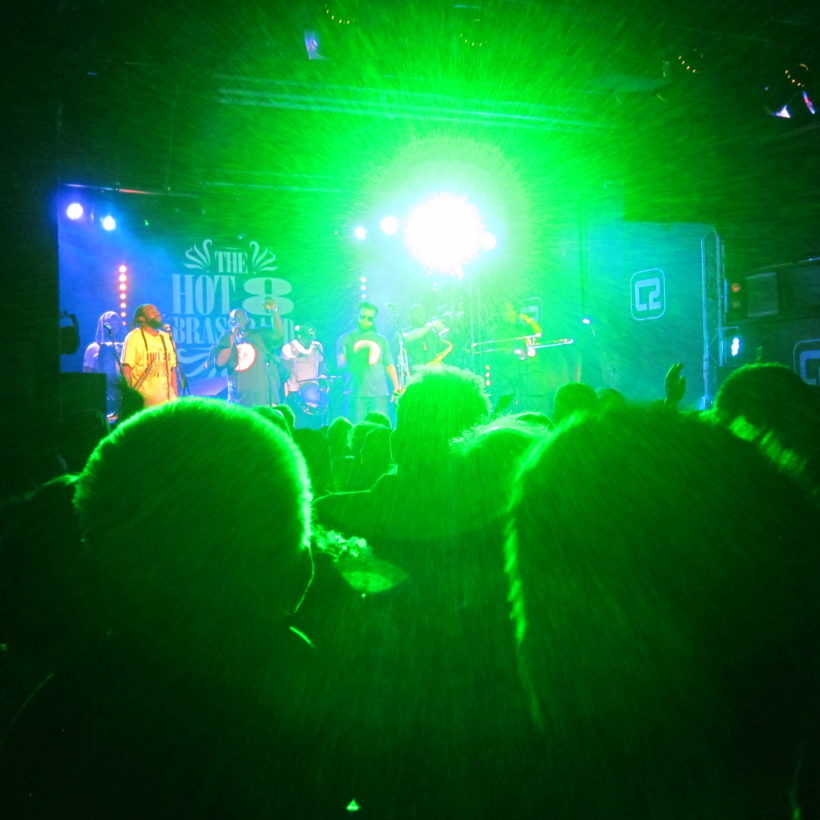 This weekend was a pretty big one for us at Tru Thoughts, with a lot of love from our friends at 6Music too. Friday saw The Hot 8 Brass Band bring the party to the Roundhouse, followed by a storming gig in Brighton that had Concorde 2 bouncing. The wonderful Bryony Jarman-Pinto supported at Concorde, wowing the crowd with her mesmerising set.

On his Funk and Soul show on Saturday Craig Charles gave high praise of the Hot 8's new single saying, "Just loving this, it's from their best EP yet and that is saying something!" The EP is released on Friday on black and red vinyl as well as the usual digital options. Craig also played Spanky Wilson and the Quantic Soul Orchestra's "I'm Thankful" as part of listener Anil's 'spinage a trois' with Anil saying, "If I had the talent to play in an orchestra I'd want to play in the Quantic Soul Orchestra more than any other," and Craig was with him on that.

Sunday saw label co-founder Robert Luis chatting to Cerys Matthews about the origins of Tru Thoughts, taking it right back to the start. They spoke about plans for our 20th birthday celebrations throughout the year, before bringing it bang up to date by playing the Animanz single "Drink The Water" that was released last week.

All of this was preceded by Ego Ella May and Bryony Jarman-Pinto's fabulous Supreme Standards gig at Ghost Notes on Thursday. It's almost too much excitement for one weekend, maybe this week will bring even more?! Stay tuned!