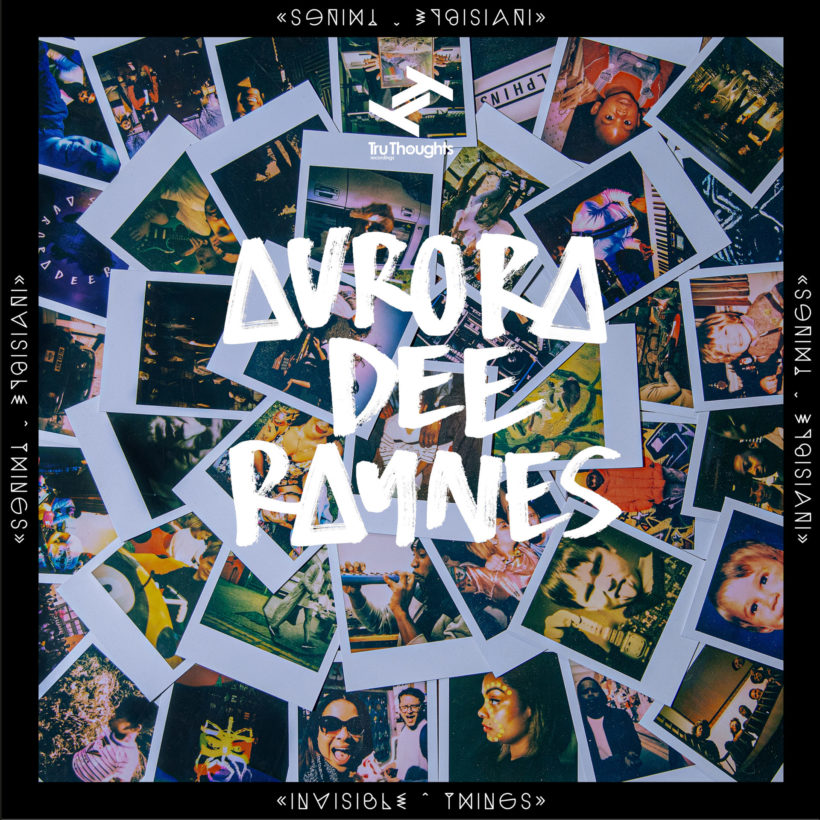 Aurora Dee Raynes release debut 'Invisible Things'
'Invisible Things' is the debut album from North London's Aurora Dee Raynes, released digitally alongside a limited 500 double A-side 7″.

Beginning from a collaboration between vocalist Danielle Kranendonk and producer Stephen Raynes, the album maps the trajectory of maturity, growth and synergy as a band, morphing and flowing to fit around each musician's sound. The LP features singles "Find My Way", "Crazy That You Love" and "The Letter", which have garnered support from the likes of Gilles Peterson, Huey Morgan and Tom Ravenscroft (BBC 6Music), Marc Mac (4hero), Garth Trinidad and Aaron Byrd (KCRW), Clash Magazine, Bandcamp Weekly, THUMP, Stereofox, PopMatters, Laurent Garnier and Toshio Matsuura.

"This is our first album", the band say of 'Invisible Things', "and to be completely honest with you, we went into it just with the love of making music". Created from all the 'Invisible Things' that come together to make Aurora Dee Raynes who they are, the LP shifts lyrically from raw emotions through to an uplifting party energy, always set against a backdrop of artistic understanding, vocal looping and layering, carefully crafted synths and a treasure trove of percussion. The result of over seven years of writing and recording, 'Invisible Things' goes beyond Aurora Dee Raynes' sounds as individual artists, becoming instead a spirited, forceful piece of work, with themes of love, family and loss running throughout, that is bound intrinsically in who the group are as a collective.

Album focus track "Good For You" sees the band returning to their creative roots, created from a late night studio session between Danielle and Stephen. "Stephen looked at me and said, 'when you say to someone "Good For You", what does that mean? How does that make you feel?'" Danielle explains, "I picked up the pen and the lines/verses were just spilling out so fast that my brain and hand couldn't keep up with each other." Piecing together the track's flow with additional harmonies and melodies weaved into the vocals, the track becomes the album's musical partnership centrepiece; "It was such a beautiful night of getting a little drunk, having a one-on-one studio party, head down, vibing", they add.

Continuing to demonstrate their collaborative power, 'Invisible Things' includes the old-school funk designed-to-make-you-move of "Find My Way"; emotionally rife lead single "Crazy That You Love", exploring the volatility of romantic relationships; and latest single "The Letter" which looks at the importance of honesty in emotional, complex relationships. Alongside the digital release of 'Invisible Things', "The Letter" will be available alongside "Crazy That You Love" on a limited 500 run, double A-side 7". Featuring the singles pressed to vinyl for the first time, the physical release includes a download card featuring the album in full, available via Bandcmap https://auroradeeraynes.bandcamp.com/album/invisible-things

Aurora Dee Raynes began in 2012 with the collaboration of Stephen Raynes and Danielle Kranendonk in a North London kitchen filled with cooking, wine drinking and Kranendonk's velvety vocals. Forming a strong friendship, the pair started making music with a few beats and vocals inspired by legendary vocalists Etta James, Erykah Badu and Jill Scott together with the musical stylings of Robert Glasper, Dimlite, Taylor McFerrin, Jordan Rakei and BadBadNotGood. Developing into a live band, they are joined by Tristan Williams, who co-produces as well as providing live drums, Nicholas Johnson on keys, Richard Summers adding bass and guitar and additional vocals and guitar from Yohan Forbes.