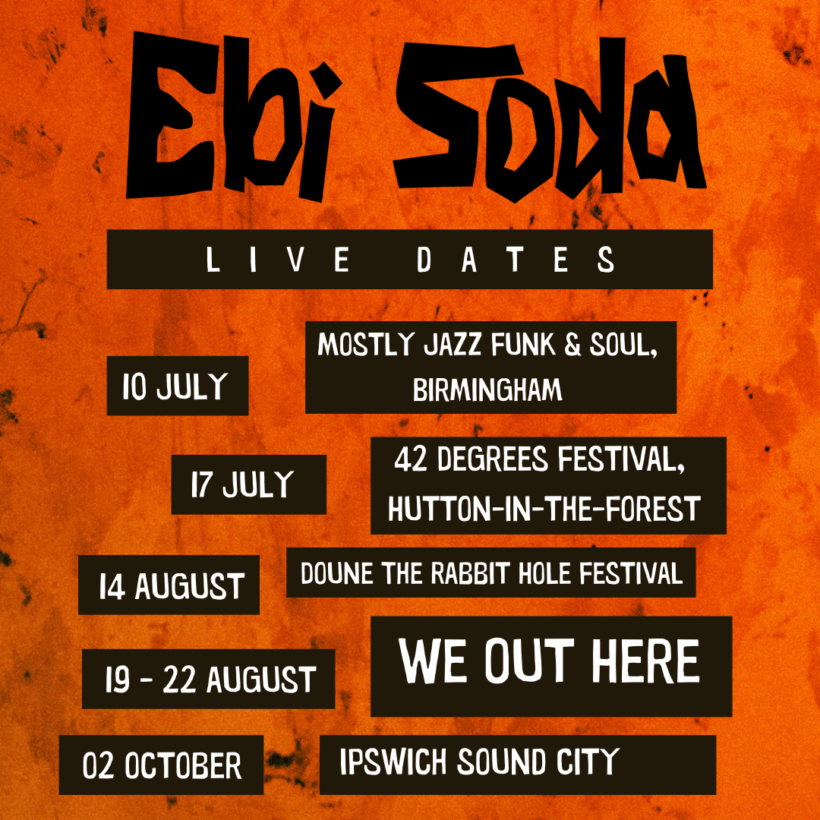 Ebi Soda sign to Tru Thoughts
We are excited to announce the signing of staunch anti-traditionalists Ebi Soda, and their back catalogue.

Emerging from the outskirts of London's contemporary jazz scene Ebi Soda thrive on the idea of contradiction, seemingly more inspired by the atmosphere inside a rave than the sounds heard inside a jazz club. Their only debt to typical jazz being to attempt to innovate and experiment at every opportunity. The Brighton based quintet's sound is characterised by erratic drum breaks, multi-effect soundscapes and searing trombone lines – Ebi Soda keep a post-punk DIY ethic close to their hearts, with songs often birthed from sweaty smokey bedrooms rather than that of the big band hall.

Ebi Soda's back catalogue is now available digitally via Tru Thoughts and Limited Edition coloured vinyl pressings of the 'Ebi Soda EP' and 'Bedroom Tapes EP' are now live to pre-order on Bandcamp, check them out HERE 

You can catch Ebi Soda across the UK over the coming months with a number of tour dates announced. Tour dates & ticket links are here:

10th July – Mostly Jazz Funk & Soul Birmingham
17th July –  42 Degrees Festival Hutton-in-the-Forest, The Lake District
14th August – Doune The Rabbit Hole Festival Cardross Estate, Stirlingshire
19th-22nd (TBC) August – We Out Here Cambridgeshire (SOLD OUT)
2nd October – Ipswich Sound City Ipswich

Follow Ebi Soda on the socials to keep up to date @ebisoda or @SodaEbi on Twitter.