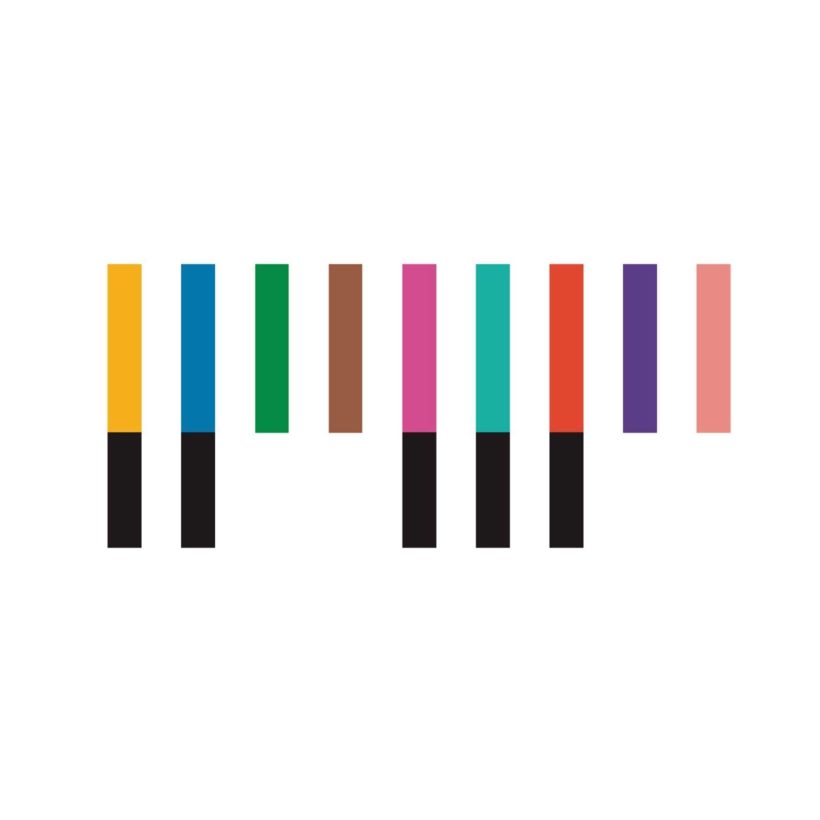 International Jazz Day 2021
Now in its 10th year, International Jazz Day will be celebrated worldwide on Friday 30th April, recognising jazz as a force for peace, intercultural dialogue and international communication. The UK is currently experiencing an explosion in new jazz sounds and here at Tru Thoughts many artists are taking elements of jazz and fusing it with other genres from hip hop to electronic, to create fresh new music. We asked a selection of Tru Thoughts artists for their favourite classic and contemporary jazz inspirations.
Join the movement at jazzday.com and find events all over the world at #JazzDay10
Listen to the tracks selected below on our International Jazz Day playlist on Spotify.
Sefi Zisling is Tel Aviv's top jazz and funk trumpeter. His sophomore album 'Expanse' is inspired by his childhood heroes of John Coltrane, Grant Green and Fred Wesley.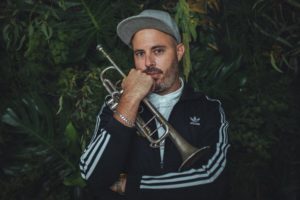 Yusef Lateef – Jazz Mood (1957 Savoy)
Basically, everything about this album is perfect, I can't think of a better soundtrack that reflects different moods of our human experience in such a refined and gentle manner.  The saying 'less is more' is shown here in its full glory. It's joyful, it's melancholic, it's loving and its beautiful from start to finish.
Favourite track – "Morning" – but seriously, the whole thing is 10 of 10.
Mal Waldron – The Call (1971 JAPO Records)
Intuitive and free, two long tracks make this spiritual, free, soulful jazz journey a great inspiration for me. The conviction and intent the great Mal Waldron puts in every note is utterly mind blowing in my view. This is pure music as I see it.
Favourite track – there are only two and both of them are a must.
Roy Ayers Ubiquity – Mystic Voyage (1975 Polydor)
A staple Jazz funk masterpiece. I really think Roy's sound can be heard anywhere today from Robert Glasper to Snarky Puppy, all the way to Pharrell Williams. It's a perfect blend of jazz harmonies, funky approach and outta this world musicians.
Favourite track – A Wee Bit
Charles Mingus – Mingus Plays Piano (Spontaneous Compositions and Improvisation) (1964 Impulse)
Everything I love about Mingus is brought to perfection in this beautiful album. The way it diverts from conventional patterns is beyond beautiful. I hear gospel, ethio jazz, free jazz and straight up jazz, which becomes one mass of sound that makes me just wish to lay my head down and be completely soaked by the music.
Favourite track – Roland Kirk's Message
John Coltrane – A Love Supreme (1965 Impulse)
So much as already been written and said about this seminal masterpiece. I'll just say that hearing this music is one of the most intimate experiences one will ever have in this lifetime. The endgame (or the start… is there a difference?), the victory of the heart and the heavenly music one can create and press on vinyl.
Favourite track – Just play the record.
'What It Is' is the second LP from Brooklyn-based multi-instrumentalist, composer, arranger and producer Sly5thAve' -"It's a little jazzy. There is some hip hop in there. A little bit of orchestral chamber vibes… It's me."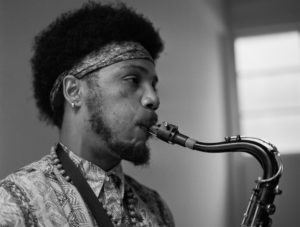 This was the first jazz album I fell in love with. My mom was a member of BMG music club so she would get a bunch of CD's in the mail all the time. And when I started taking a liking to saxophone she got me a Charlie Parker compilation CD and this one "Blue Train". At first I didn't understand it. But then I came back a year later and it clicked in a major way. My Junior year of high school, "I'm Old Fashioned" was the cut I'd play in my room every morning as I was getting ready for school.
Cannonball Adderley & Bill Evans – Waltz For Debby
This record is just one of my favorites. Cannonball's solo on the title cut stopped me dead in my tracks the first time I heard it.
Kassa Overall – I THINK I'M GOOD
I feel like jazz is often subject to, or in danger it seems like, of being stuck in a revisionist cycle. And I think that's just because there are so many great recordings that inspire us and we want to capture that same spirit. Is that a good or bad thing? I don't know but as a self proclaimed jazz musician, I feel like although it is an artform that has achieved its notoriety for bending and breaking the rules and redefining how we hear things, there are a lot of unspoken and unwritten rules about how it should be executed. Sometimes, it feels restrictive. The reason why I think Kassa's record is so incredibly brilliant is because he disregards everything. He doesn't try to fit into what the gatekeepers say jazz is in terms of literally. It's there of course because he's a well studied musician with respect to the tradition. But it's through his own voice and it shines so brightly. It's a Jazz Mixtape. It's so dope. He went to jazz school. I went to jazz school. They didn't teach this. He breaks and bends so many things it's impossible to classify and to me, I feel like this is the first real 'jazz" recording I've heard in a while. That embodies that same spirit of pushing everything forward and breaking everything that started it all in the first place.
Roy Hargrove & The RH Factor – Hard Groove
This record was one of many that changed my life. I remember before and after hearing this for the first time. The first band I played in over the summer in college we covered this music. Then there was actually an ensemble in school where I really studied it. This was my education. And what made it the dopest though, was that he was from Dallas, TX. I could relate. And he had all the references in his music and playing from Gospel, Blues, RnB and Black American Music, that they always told us were inappropriate in a jazz setting. But he completely changed the game with this record and early in my journey when I was trying to find my path this helped me a lot.
There was a moment when I was in school and I was ready to quit playing jazz. I wasn't relating to what I was hearing in my classes and all of the ideas I had seemed to be wrong or out of place among some of my peers. I remember hearing this record my freshman year. My friend Brandon McGhee put me on. It was dope but it wasn't until the next year that I really got into it. I mean multiple times a day through the entire playlist. I saw all of the things I grew up listening to present in this music but in the jazz context. In an incredibly artful way. You would be bobbing your head without even knowing it. As if you were listening to hip hop but it's modern jazz. It was all about the underlying pulse for me. It showed me how to hear things differently and how to frame them through the lens of what I know. Of course all the while being open to new approaches but similar to my experience with the RH Factor record, this record helped me learn to not be afraid to use what I got. Of all of his records, this is my favorite.
'Strange Beauty' out Friday 7th May is the debut album from producer and multi-instrumentalist Louie Hemus AKA Hemai. A collection of stories of the love, spirit and balance of the universe. Pre-save the album here.