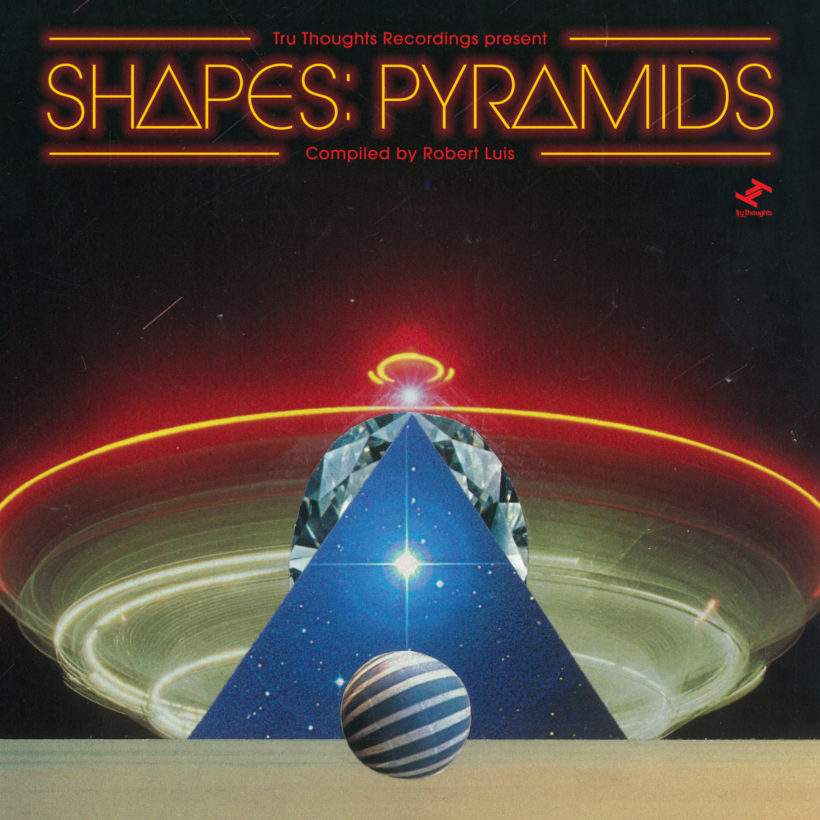 New 'Shapes' compilation released
'Shapes: Pyramids' is the latest in Tru Thoughts' series of essential label compilations put together by A&R, label founder and renowned DJ Robert Luis. After 22 years of independently releasing music, the 'Shapes' LPs continue to encompass the best of our wide-ranging and international roster.

From established Tru Thoughts acts such as Anchorsong, The Seshen, Bryony Jarman-Pinto, J-Felix, Rhi and Flowdan through to newer signings including Hemai, MELONYX, Anushka, Crafty 893 and Tiawa, 'Shapes: Pyramids' – featuring the finest of Tru Thoughts' recent releases and inspired remixes alongside exclusive unreleased offerings.

'Shapes: Pyramids' is now available digitally via Bandcamp or to buy/stream HERE

We have also teamed up with Brighton's UnBarred Brewery to release a special 'Shapes: Pyramids' beer, which you can check it out at https://www.unbarredbrewery.com/collections/unbarred-shop/products/liner-notes-tru-thoughts-collab-5-7

"The new Shapes compilation is always a reminder to me of where Tru Thoughts is currently as a record label and where we are going in the future. This edition sees a number of newer signings who we are very excited about, alongside artists who are more established. That balance is always something I want to maintain at the label and, of course, the eclectic nature of the music we want to champion. From Jazz to Grime to Drum & Bass to Soul to Broken Beat and plenty more. Artists making music they 100% believe in and music with no borders or boundaries." – Robert Luis

Demonstrating this ethos, unconventional producer/MC duo Gawd Status AKA King Kashmere and Joker Starr provide an exclusive track "Destroyed" for the compilation, and Portuguese-British songstress Nãnci Correia and Nottingham producer and DJ Origin One offer up the recently released "Symphony Of Life", exploring the relationship between the seasons, life and death. Sitting alongside these new and exclusive tracks are offerings from some of the most exciting additions to the Tru Thoughts roster in the form of Nottingham-based soul duo MELONYX and Brighton quintet Ebi Soda. On their track "Playstation" being included on the Shapes compilation, Ebi Soda added "The synth [on the track] reminded us of a loading screen from a certain games console we all played as kids. It's been one of our favourites to play since. Our relationship with Tru Thoughts is in its infancy but we are too excited to see what the future brings with a label that's consistently pumped out great music for years."

The new generation of Tru Thoughts signings take centre stage with selections from their debut releases. Brighton-based MC/songwriter Tiawa's Portuguese lullaby "Sonhos Cor De Rosa" (taken from 'Moonlit Train'); the dynamic instrumental stylings of 22-year-old multi-instrumentalist and producer Hemai on "Gone Surfing" (taken from 'Strange Beauty'); and Crafty 893 transverses what it means to be a Grime artist on "100 Racks" (taken from the self-produced 'Smart Dumb').

While Bryony Jarman-Pinto brings to life "All About Life" (taken from 'Cage and Aviary') during a session at the Fish Factory studio, Sly5thAve teams up with long-time friend and collaborator Denitia and adds a string quartet to create a chamber edit of "With You", originally released on 'What It Is'. Tastemaker favourite Danny Wheeler AKA West London's WheelUP teams up with Afronaut, Brint Story and Destiny Will on the title track from his debut LP "Good Love", remixed by future soul and electronic duo Anushka. In exchange, WheelUP works his Bruk magic on Anushka's "Speak To Me" taken from their latest release 'Yemaya'.

Returning to the label's club roots and casting the remix net further afield, UK producer Ben Hauke transports The Seshen from the West Coast to South London on "Still Dreaming (Ben Hauke Remix)" and J.Sparrow takes us back to a summer of festivals, giving Flowdan's "Welcome To London" a facelift. Renowned broken beat innovator dego reworks Bryony Jarman-Pinto's "Sour Face" as bruk grooves bounce between bass and funk and leftfield hi-tech innovator Minor Science presents his remix of Magic Drum Orchestra's "Two Bs One White feat. Farda P".