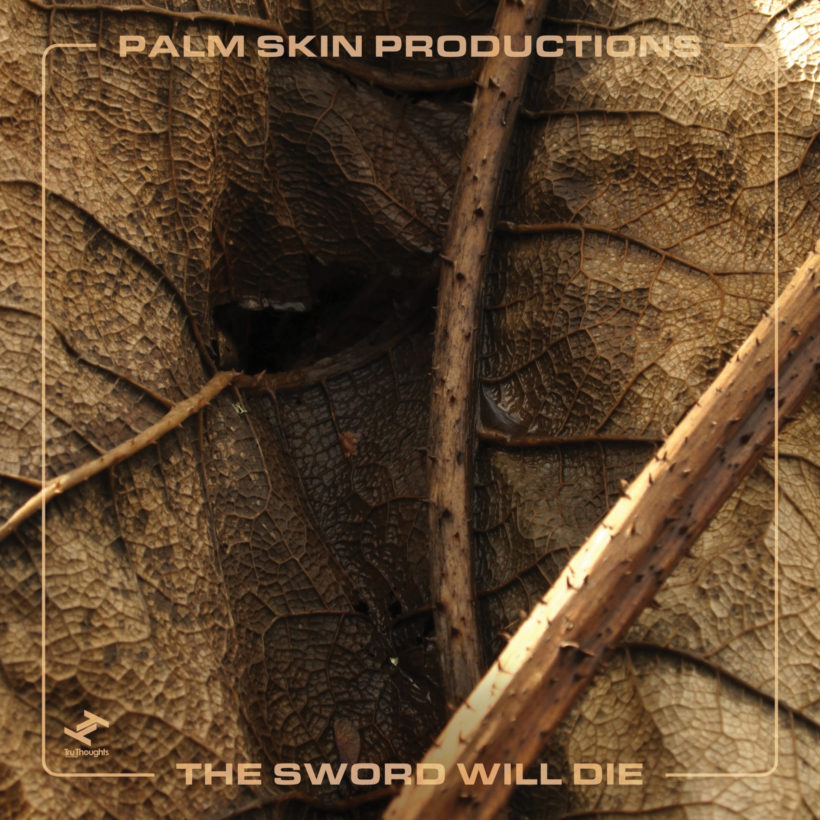 Palm Skin Productions debut on Tru Thoughts
We are excited to announce the addition of Palm Skin Productions AKA versatile musician, producer & DJ Simon Richmond to the Tru Thoughts roster. His new single "The Sword Will Die" is the first taster of new music that is being released with us.

Palm Skin Productions' debut single on Tru Thoughts is the powerfully emotive "The Sword Will Die" – an eleven-minute immersion that melds pastoral piano, mid-tempo drums, pulsing organic techno influences and bucolic ambient textures. The single is the first taster of two albums from the polymath on Tru Thoughts, which encompass contradicting principles; one record takes time to develop and evolve musical and thematic ideas, while the other is an exercise in throwing downbursts of beats to capture the energy and spontaneity of that first glimmer of an idea.

A crop of the proverb "He Who Lives By The Sword Will Die By The Sword", conceptually "The Sword Will Die" is formed around the idea of framing; where you start and end a story. Musically the song narrates different stories depending on where you are within it. As Simon perfectly summarises: "You might listen to bits of the track and never know the other bits existed – a nightmare for the 30 second Beatport snippet!"  Evolving from the subtlety of a piano to goat bells, thunderstorms and industrial textures, the song progresses from the introspection of nature to atmospheric, as an explosive-bass enters the middle of the composition. The end arrangement sees the natural and musical cut up and collaged under the synthetic, as the listener is left with just the soothing sound of the rain. You can check it out HERE

Now based in St Leonards-on-Sea, East Sussex, but originally from London, Simon Richmond has spent the past 30 years or so as the epiphany of a modern professional musician. His debut releases as Palm Skin Productions were on James Lavelle's seminal Mo' Wax label which would lead to a fruitful relationship with the imprint, releasing 4 EPs that channelled early 1990s era trip-hop and beat-led electronica. Adding to an extensive catalogue of singles, 12" and other releases on a wide range of labels, notable highlights include a Palm Skin's debut album on Virgin / Hut Records and a sophomore on Howie B's eclectic Pussyfoot imprint. A session percussionist for the band K-Creative, signed to Gilles Peterson's Talkin' Loud label (before being sacked to free up the budget for a lighting rig) – Simon became a resident at Peterson's 'That's How It Is' club night. This change of events catalysed the Mo' Wax era of Palm Skin Productions leading to a collaboration with 'Straight No Chaser' magazine.

Simon has collaborated, performed and produced for many UK and international musicians, including The Art of Noise, DJ Krush, DJ Shadow, REM, Pulp, Depeche Mode, Jackie Oates, and most notably Neneh Cherry and Johnny Dollar. Performing everywhere (DJ and live) from Fabric to WOMAD Sri Lanka, Festival Hall to Jamm, Ministry of Sound to Sub Club, Skolbeats Brazil to BBC Folk Awards, Simon Richmond has amassed an impressive list of tastemaker support for his Palm Skin Productions project including Gilles Peterson, James Lavelle, Patrick Forge, Nemone, Ross Allen, Norman Jay, the Guardian and Mary Anne Hobbs –  to name a few.