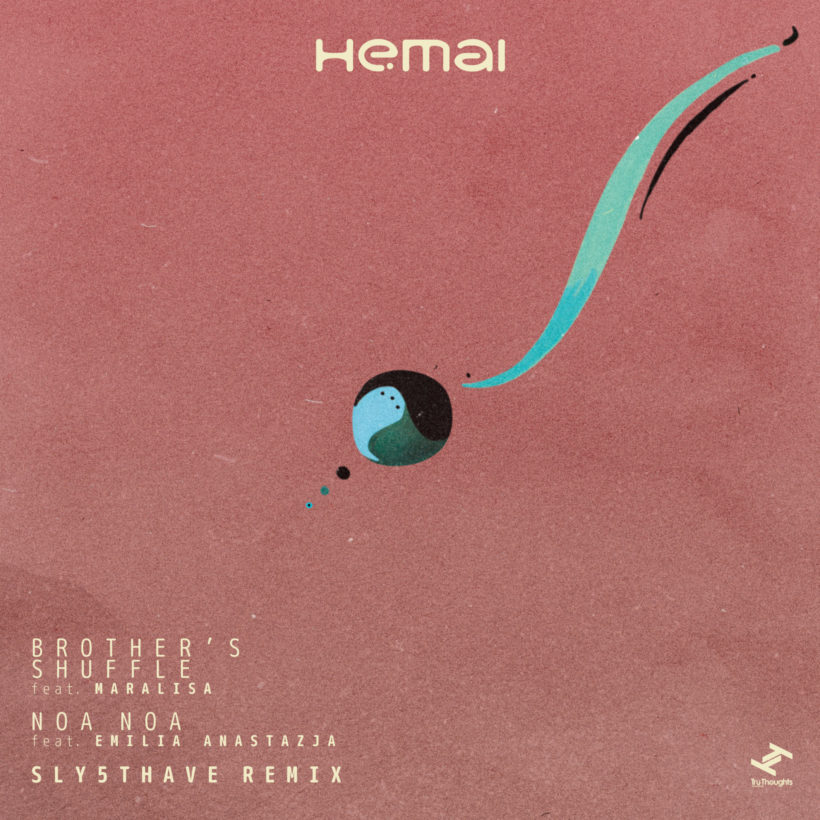 Brother's Shuffle / Noa Noa (Sly5thAve Remix)
Hemai
Released: 14 Oct 2021

Label: Tru Thoughts

"Brother's Shuffle feat. Maralisa / Noa Noa feat. Emilia Anastazja (Sly5thAve Remix)" is the latest single from 22-year-old producer and multi-instrumentalist Hemai. With both tracks taken from his vivid and visceral debut album 'Strange Beauty', the Birmingham-born artist collaborates with fellow London-based Swiss vocalist Emilia Anastazja and LA-based Maralisa (Space Captain), while Brooklyn-based producer, composer, arranger and multi-instrumentalist Sly5thAve takes on remix duties.

Utilising the elements around him as the driving force of 'Strange Beauty', these colours are pulled together by Hemai and his brother Sam Hemus along with vibrant splodges of energy in the artwork for the album and singles, mirroring the heart of the release. Appearing on drums across 'Strange Beauty', "Brother's Shuffle feat. Maralisa" is specifically dedicated to Sam and the movement he brings to the outro – "I had to pay homage to my brother and call the track after his insane skills". Lyrically examining the greed and corruption that can impact us all, Maralisa (Space Captain) turns her attention to the need for care and communication, adding "no matter how divided we all can be, there is still the possibility of love and understanding".

Fusing funk sounds with warm progressions, Hemai pays homage to the Japanese Bossa Nova release from which "Noa Noa" takes its name. With Emilia Anastazja adding a glistening glow of lyrics that speak of temptation and being afraid of truly loving someone, Sly5thAve plays with the uplifting groove of the LP track. "Noa Noa feat. Emilia Anastazja (Sly5thAve Remix)" strips back the original instrumentation around Emilia's emotive vocals, instead adding Hip Hop-rooted beats and a Sly5thAve signature sax breakdown. Coming through with an additional "Sly5thAve Reprise Remix", the musician – known for his collaborations with the likes of Prince, Stevie Wonder, Janelle Monáe, Freddie Gibbs and Quantic – strips back the original remix, foregoing the beats for a sultry, horn-laden backdrop to Emilia's vocals.