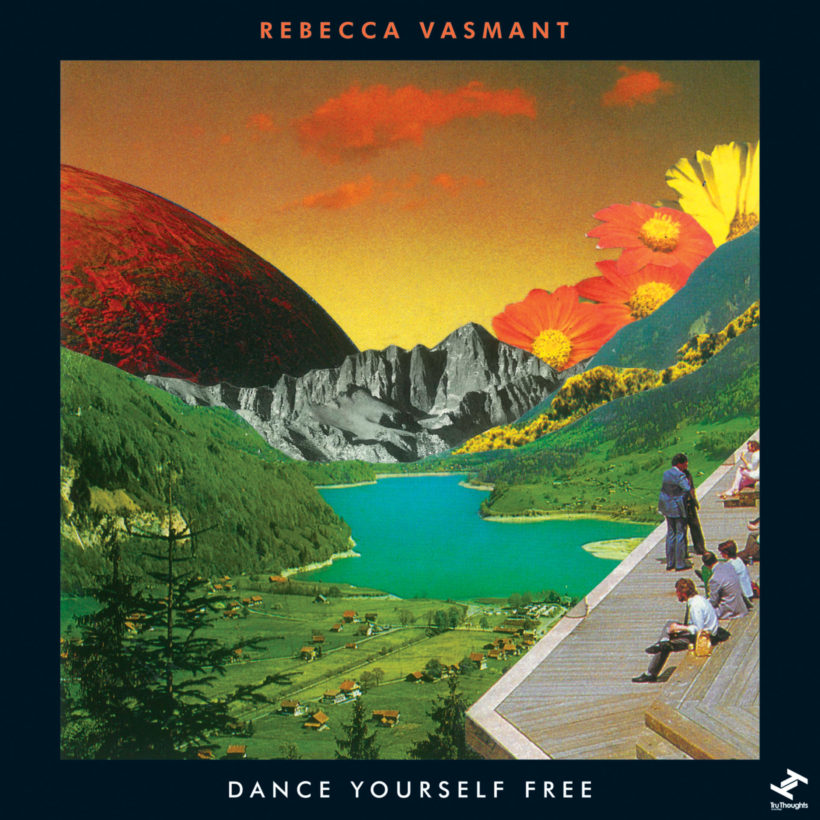 Released: 28 Apr 2022

Label: Tru Thoughts

"Dance Yourself Free", the debut Tru Thoughts release from Glasgow-based musician, producer, DJ and curator Rebecca Vasmant, is the title track from the "Dance Yourself Free" EP. The release is a blend of live and electronic music channelling Rebecca's passion for Jazz and Broken Beat. It continues Rebecca's mission to promote the wealth of talent in the Glasgow music scene through collaboration and creation following her debut album 'With Love, From Glasgow'.

For Record Store Day 2022, the "Dance Yourself Free" EP will be released on limited (500) numbered 12" vinyl featuring previously unreleased tracks and full download card.

Working with a host of talented musicians and channelling her own passion for both genres, the "Dance Yourself Free" EP was recorded in one session of a few hours. "Dance Yourself Free" celebrates the freedom of being in the moment and forgetting everyday stresses and worries; "That beautiful moment when every person in the club is united by the music", Rebecca adds. "In that moment, we are all the same, we are all happy and we are all free. That's the Dance Yourself Free moment".

""Dance Yourself Free" came about when myself and Emilie Boyd (vocalist) were having a music day at my place. We like to sit and listen to music that we love and come up with ideas for lyrics." The freedom of the track's imagery is embodied in the movement and expressive instrumentation of the track. Alongside the joyful chaos of the worlds of Broken Beat and Jazz colliding, with the assistance of collaborator Harry Weir on saxophone and Graham Costellos on drums, Rebecca and Emilie's laughter and chatter highlight the warmth of friendship and collaboration that radiates throughout this release.

"We're having the time of our lives in my bedroom, as two friends just enjoying the morning together", Rebecca adds, identifying the unique blend of real life joy and musical creation that the track orchestrates so perfectly. "Listen out for Emilie saying, "when the keys come in it's just really good" – I think that's so sweet and lovely! It was a beautiful accident that it got recorded so I left that in there."

Second single "Broken Biscuits" started life over a decade ago, recorded as part of Rebecca's Audio Engineering college assessment; "it's nice for me to listen to this track and remember back to that time and how much I dreamed of being at a point of doing something like this". Rebecca muses, "releasing a record of the music I have made alongside beloved friends… Such a lovely thought to think about". To make this dream a reality, Rebecca seamlessly merges the worlds of Jazz and Broken Beat with a selection of talented Glasgow-based musicians. Mesmerising vocals from Nadya Albertsson float along a backdrop of synth and bass grooves from Dave Koor, with the added warmth of collaboration radiating through offerings from Norman Willmore (saxophone), Cameron-Thompson Duncan (trumpet) and Danielle Price (tuba).