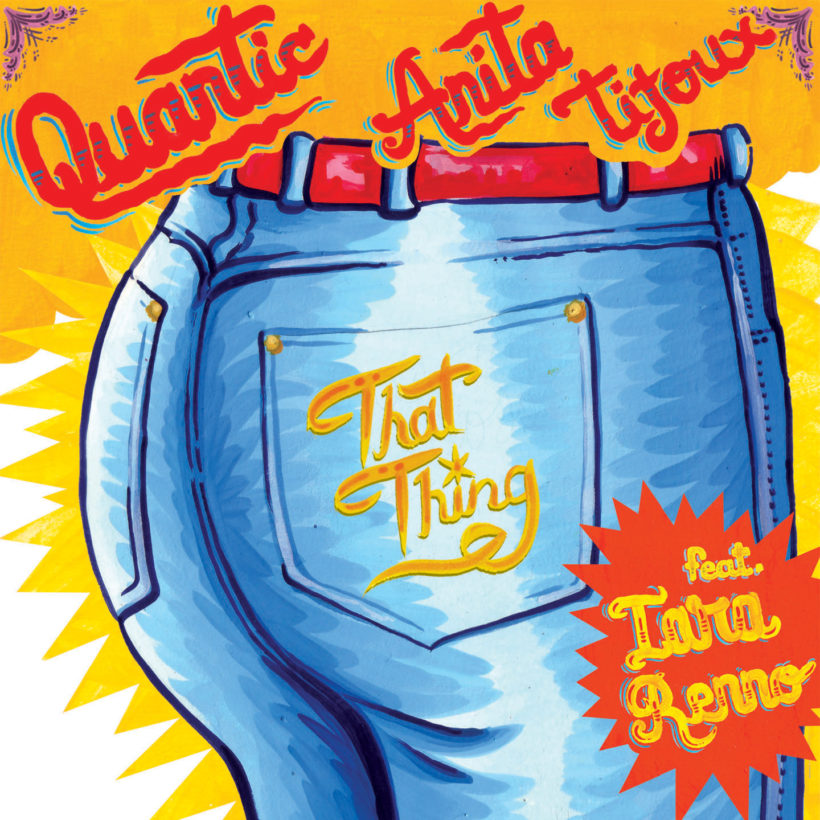 Doo Wop (That Thing) / Entre Rejas
Quantic
Released: 13 Aug 2013

Label: Tru Thoughts

"Doo Wop (That Thing)" is a one-off single bringing to light an exciting collaboration between two prolific and influential artists: Colombia-based, British-born producer and musician Quantic and the Grammy nominated Chilean MC and singer Anita Tijoux (also known as Ana Tijoux).

The A-Side, as you will no doubt have clocked, is a cover of Lauryn Hill's hit "Doo Wop (That Thing)"; the lyrics flipped into Spanish by Tijoux, whose understated yet charismatic flow makes her a beguiling vocal presence, and a Cumbia beat giving an alternative, tropical slant on the late '90s hip hop/R 'n' B classic. Beats, bass, guitar and accordion are provided by Quantic, alongside a horn section comprising some of the musicians who have featured on his Flowering Inferno dub/reggae project.

"I wanted to continue on the link with hip hop and Cumbia that I touched on with my Hip Hop En Cumbia EP last year", says Will "Quantic" Holland, whose music has been key in the recent surge of interest in Cumbia in the UK; "It's important to unite the styles of North America with those of Latin America, make that connection. These worlds are closer together than we think, and I think it's nice to generate this kind of interaction musically speaking."

The B-side brings another cover version, the Spanish language song "Entre Rejas" (translation: "Behind Bars") which was made famous in Latin America and the Spanish speaking Caribbean by the great accordionist and singer Lisandro Meza. The emotive song tells the story in the first person of a character who is in jail and his/her lover has forgotten about him/her inside; and this perfectly pitched rendition is sure to bring it to the attention of a new worldwide audience.