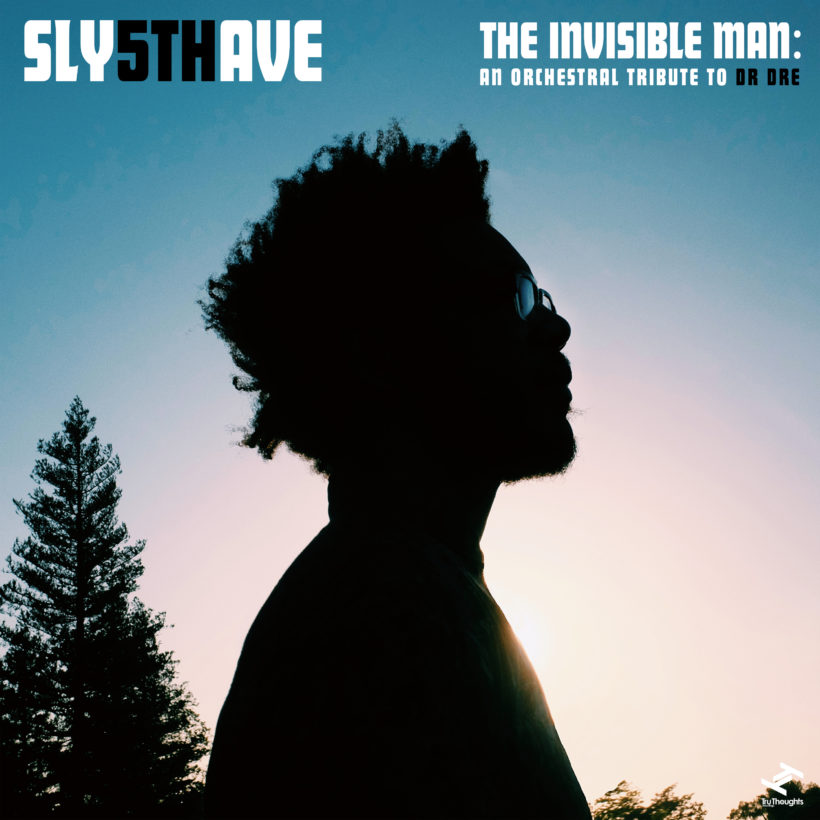 The Invisible Man: An Orchestral Tribute To Dr. Dre
Sly5thAve
Released: 17 Nov 2017

Label: Tru Thoughts

With "The Invisible Man: An Orchestral Tribute to Dr. Dre" multi-instrumentalist and producer Sly5thAve releases one of his most accomplished works to date. The album comes from a place of collaboration and pioneers an openness to improvisation and experimentation, resulting in a collection of visionary jazz cross-over tributes to Dr. Dre's work. A significant marker of the collaborative process can be heard in the many link-ups and vocal features which hit home throughout the record; from Will "Quantic" Holland ('The Edge') and Marc de Clive-Lowe ('Drelude for Woo') to Jimetta Rose ('Let Me Ride') and Melissa McMillan ('I'd Rather Be With You'), each significantly contributing to the album's rhythmic and melodic flair.

The album originally came to fruition as a result of a 2015 benefit concert curated by Sly5thAve aka Sylvester Onyejiaka, Eric Coleman (Mochilla) and Kentyah Fraser. Taking place at the Wilshire Ebell Theatre, the show saw some of L.A.'s best musicians assemble to raise funds for a new music school in Compton. Amongst the 1,200 strong crowd sat Dr. Dre himself, who after the show took to the stage to congratulate Sly5thAve on his arrangements. That seal of approval led to recording commencing 6 month later, the result of which is "The Invisible Man…".

Inspired by Ralph Ellison's 'Invisible Man', Sly5thAve coined the LP's title when he was touring and speaking to people about what was going on in the US: "Whether it was about racial discrimination, or gay rights, I was upset about all the police killings, Trump, everything". Inspired by a motive for change, Sly5thAve turned to Dr. Dre who quickly gave impetus to the project: "After listening to an interview where James Baldwin talked about what it means to be black and invisible in America, I thought more about how Dre's early work was geared towards people who were ignored or forgotten. It speaks to what's going on today in America, to what was going on then, and brings it full circle."

Honing many of his chops through former projects and on the road as a session musician, Sly5thAve has also worked as a collaborator and session musician with such legendary and established artists such as; Prince, Stevie Wonder, Janelle Monáe and Quantic.