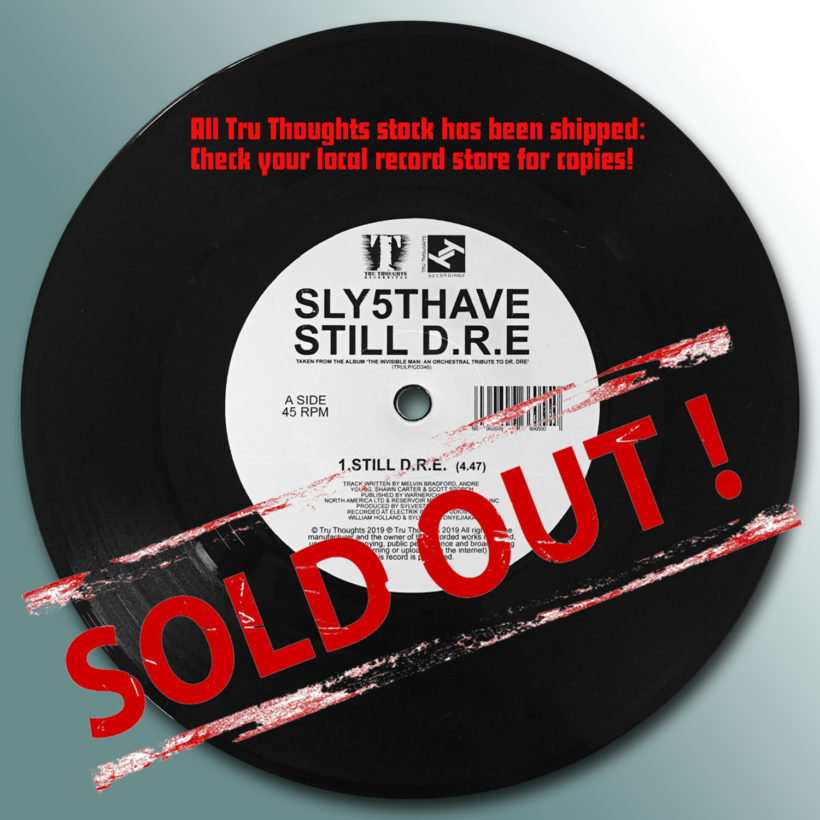 Let Me Ride (feat. Jimetta Rose) / Still D​.​R​.​E.
Sly5thAve
Released: 1 Feb 2019

Label: Tru Thoughts

"Let Me Ride feat. Jimetta Rose/Still D.R.E." is the 2nd Limited Edition 7" featuring tracks taken from multi-instrumentalist Sly5thAve's 'The Invisible Man: An Orchestral Tribute To Dr. Dre' LP.
In this instalment, Sly5thAve calls on West-Coaster Jimetta Rose on the captivating lead single "Let Me Ride", which oozes with Rose's powerful ad-libs and vocal trills, channelling her own experiences of being ignored and supressed through her daring measures.
The 7″ also features the iconic cover of "Still D.R.E." from Dre's '2001'. In true Hip-Hop style due to a production issue be aware that the 7" sides have been mislabelled. Who knows, one day it could be worth as much as the rare US misprint of Dr. Dre's '2001' – just another homage to the Hip-Hop legend.

High demand for this 7″ means all Tru Thoughts stock has been sold so head to your favourite local record store to find a copy – don't sleep!