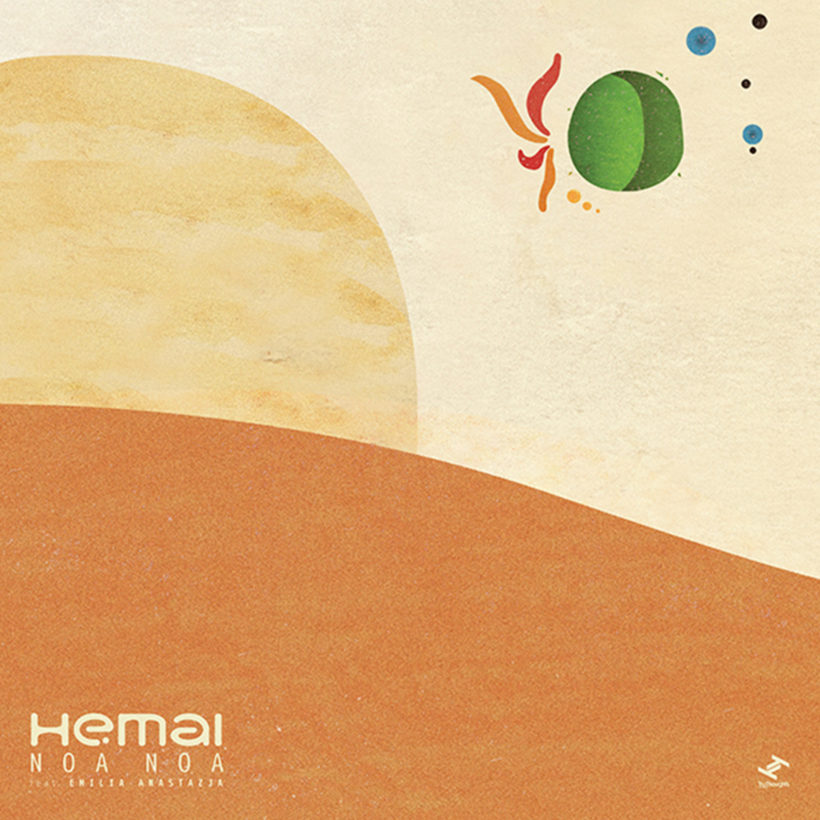 Noa Noa feat. Emilia Anastazja
Hemai
Released: 24 Nov 2020

Label: Tru Thoughts

"Noa Noa feat. Emilia Anstazja" is the new single from producer and multi-instrumentalist Hemai (hee-migh). Fusing funk sounds with an uplifting groove, the hotly tipped 21-year-old pays homage to the Japanese Bossa Nova release from which the track takes its name. "I like to imagine the music in its own little universe" Hemai explains. "Free of all things unloving, and rich of everything loving. All of the music tends to come from this place in my head and heart which is probably why I end up gravitating to certain progressions and instrumental choices."

London-based Swiss vocalist Emilia Anastazja harmonises with Hemai's heartfelt creation, adding a glistening glow with lyrics that speak of temptation and being afraid of truly loving someone – "Emilia brings the soul, emotion and passion" – while the otherworldly nature of the track is represented in the artwork, designed alongside his brother Sam Hemus. Completing the track with an explorative bridge and break, Hemai took inspiration from the legendary Herbie Hancock; "I practice Buddhist methods and found out that my main man and influence Herbie Hancock practiced a different method called Nichiren Buddhism. One night of delving into this resulted in the bridge and break that stands".

Born and bred in the UK's second capital Birmingham, Hemai grew up around jazz culture, music and live musicians, taking influence from the likes of The Gilberto's and D'Angelo to modern day acts like Zero7 and Corinne Bailey Rae. Making his Tru Thoughts debut sonically melding soul and jazz with an electronic tinge on "Relight feat. Laura Roy & Woddy Green", Hemai received support from the likes of Lauren Laverne, Tony Minvielle, EARMILK and Clash Magazine; "Production-wise I'm experimenting with the concept of space; bringing together my favourite sounds from around the world and the universe and merging them with UK roots", he explains.