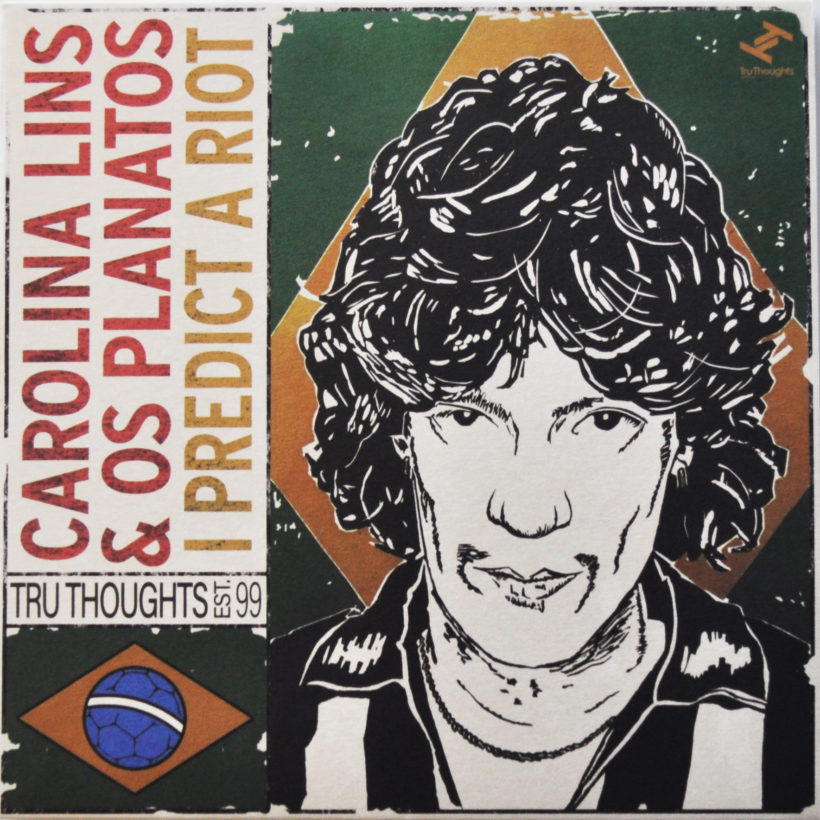 Released: 18 Jan 2019

Label: Tru Thoughts

Now available on 7″ vinyl, Carolina Lins & Os Planatos present an infectious Música Popular Brasileira (MPB) reworking of the Kaiser Chiefs' classic "I Predict A Riot", sitting amidst irresistible Brazilian classics on the soundtrack of 'Kaiser: The Greatest Footballer Never to Play Football'.

The film tells the story of Carlos Henrique Raposo, known to all as Kaiser. In the 1980s and 1990s, Brazil were the most glamorous football team in the world; with the likes of Zico, Socrates, Romario and Ronaldo turning the team game into an art form. However, Brazil also had the greatest football player never to have played the game.