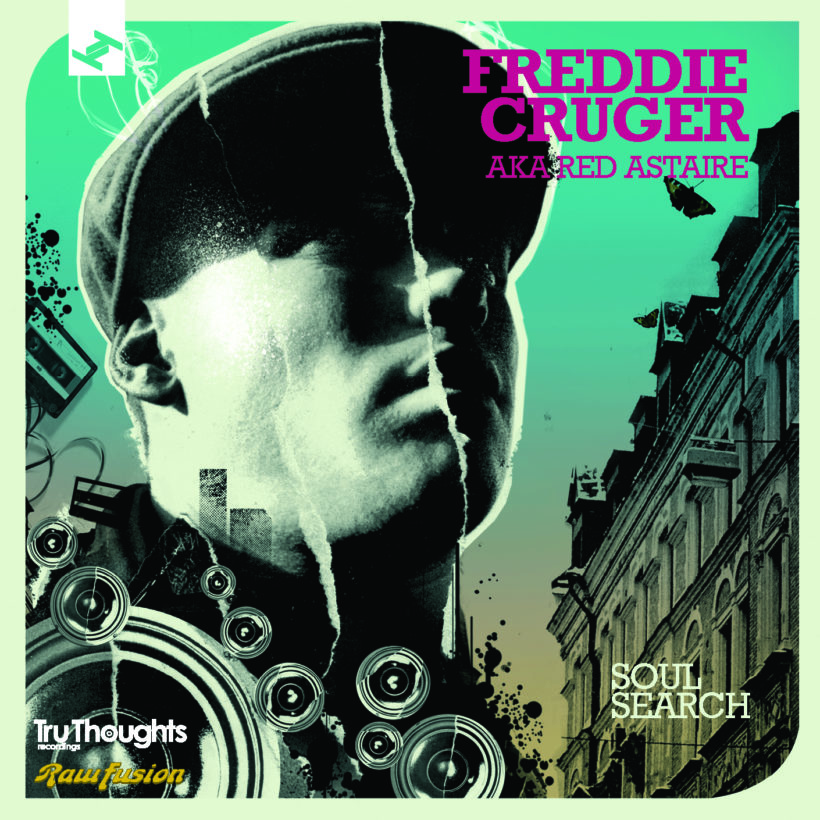 Released: 22 Sep 2020

Label: Tru Thoughts

'Soul Search (Deluxe Edition)' is a digital reissue of a beloved Tru Thoughts favourite and the debut release from Fredrik Lager AKA Freddie Cruger AKA Red Astaire. Originally landing in 2006 in conjunction with highly influential Swedish label Raw Fusion, the album became a firm favourite with the likes of DJ Jazzy Jeff, Norman Jay, Bobbito, Gilles Peterson and Erykah Badu.

Known for switching between his alter egos, Freddie Cruger AKA Red Astaire has been making his mark as a producer from his Stockholm studios since the early 90s; a barrage of top quality 12s making both names a permanent fixture in dance scenes across the globe.

'Soul Search' collects thirteen nuggets of old-school hip hop, b-boy grooves, dirty funk, reggae, soul, Latin and disco – some of which evolved from beats and melodies Freddie began working on way back in 1988 – to form an album crafted with depth and originality. The LP features guest appearances from fellow Swedes Linn and MC ADL, Jamaica's Desmond Foster and American counterparts Swingfly, Rapadon, Anthony David and Cee-Rock "The Fury", all of whom lend their considerable talent to the proceedings. Fourteen years after the original release, this deluxe edition features instrumentals as well as an exclusive dub mix of "Running From Love feat. ADL".

Prior to this album, Freddie was best known for "Follow Me". Released in 2003 on the GAMM imprint under his Red Astaire alias, the track incorporated the a-cappella of a well-known soul tune, creating a hook-laden, crowd-pleasing mash-up which went down a treat with DJs and partygoers worldwide.

Upon release, 'Soul Search' was a huge step in the Swedish producer's ascent from bedroom beatsmith to fully-fledged artist. Together, he and his co-conspirators pioneered an irresistible exploration of 21st Century soul music that could easily have come straight from one of the five boroughs, never mind Stockholm.