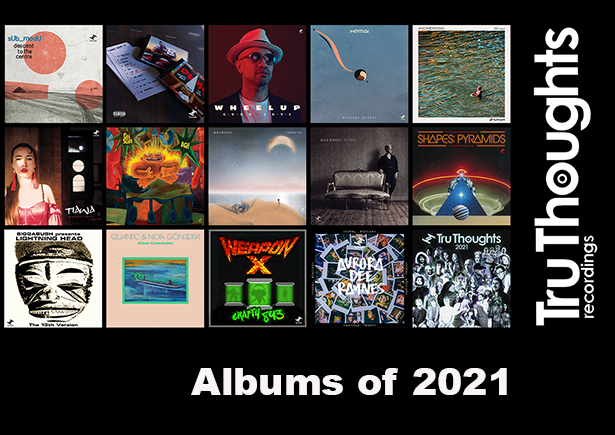 Tru Thoughts – Albums of 2021
As we come to the end of another year packed full of musical goodness we are taking a look back over all of the full length albums that we released.
This round-up of the LPs that Tru Thoughts has released in 2021 covers everything from neo-soul, broken beat, grime, cumbia, jazz, electronica, hip hop and the many genre cross-pollinations in-between. 2021 has delivered new music from Tru Thoughts' more established artists, our newer signings, and has seen a selection of inspired remixes (more of which can all be found in the Release section of our Bandcamp HERE), which highlight the diverse and international roster from across the UK, US, Belgium, France, Colombia, Italy, Israel, Mexico and Japan; "…it feels good to see Tru Thoughts continue to support new artists on their journeys with debut albums from WheelUP, Crafty 893, Tiawa, Hemai, sUb_modU and Aurora Dee Raynes alongside releasing music from more established artists like Anushka, Afronaut and Quantic who continue to be creative." Robert Luis (Tru Thoughts A&R, founder and co-owner)
Click on the album titles below for links to listen or buy on your favourite platform.
Biggabush – The 13th Version (Biggabush presents Lightning Head)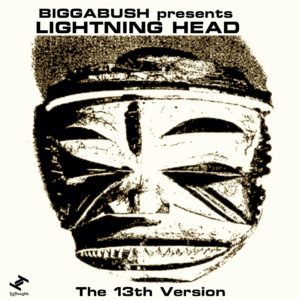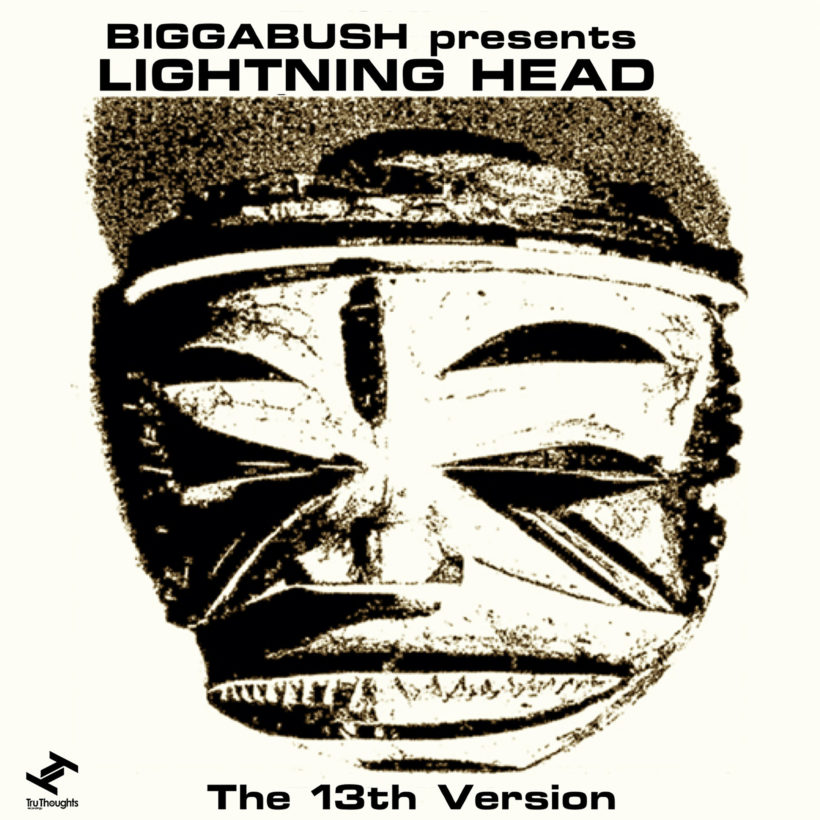 'The 13th Version' is a collection of remixes, bonus tracks, and dubs taken from Glyn "Bigga" Bush aka Lightning Head's '13 Faces Of Lightning Head' album. Originally released on the veteran electronic dub producer's own label Lion Head Recordings in 2014, 'The 13th Version' sees the likes of post-dubstep producer Geode, the alter ego of guitarist Marcos Garcia (from bands Daktaris and Antibalas) Chico Mann, former Tru Thoughts act Diesler, and many more reimagine Biggabush's work.
"I really wanted to encourage other producers to do interpretations of the album without any pre-conceptions and showcase these in a standalone album. Multiple styles, equally good on headphones or on the floor" Glyn explains.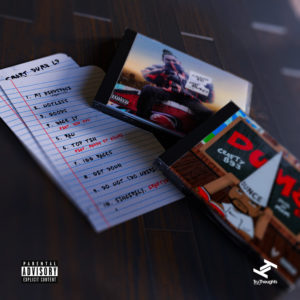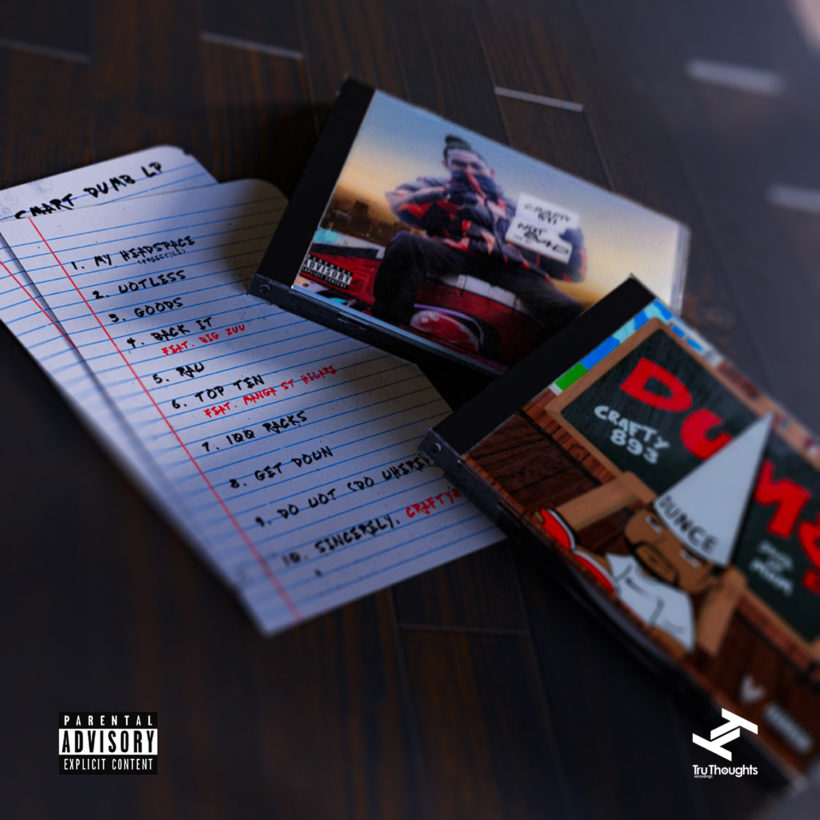 "Go introduce yourself to Crafty 893. Trust Me." Sir Spyro (BBC 1Xtra)
Crafty 893's debut album 'Smart Dumb' transverses the notion of what a 'grime artist' is, with Crafty 893 MCing and producing across his LP. Crafty enlists features from the best loved-force in the UK underground Big Zuu and grime's storyteller-in-chief Manga Saint Hilare (Roll Deep).
Talking about his album, Crafty says: "This LP is professional re-releases of songs from my old mixtapes/EP 'Not Bad' and 'Dumb' with a host of new tunes. This record showcases all the different sides to my production and bars – and is a progression of where I'm at now."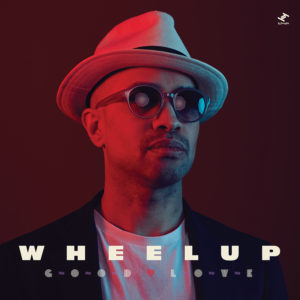 Following on from a string of successful releases on Tru Thoughts, CoOperation Records (Co-Op) and Future Bounce (Jamz Supernova's label), that garnered support from all corners of the electronic and jazz world – including Gilles Peterson, Bonobo, Ben UFO, Emma-Jean Thackray, Laurent Garnier, Avalon Emerson & more – Danny Wheeler, the West-London multi-talented artist behind the pseudonym WheelUP unveils his highly anticipated debut full-length of the same name, which lands on 23rd April 2021.
Linking up with broken beat pioneer and founder of Bugz in the Attic – Afronaut (a frequent collaborator on the album and the act who knighted Danny with the name WheelUP) on title track "Good Love" Wheeler also enlists the help of Alabamian deep south rapper Brint Story and vocalist Destiny Will on the future bruk anthem. In the artists words: "Good Love is something that I generally want to see in the world. It's timeless broken beat. Overall, this LP is my pursuit of broken beat excellence".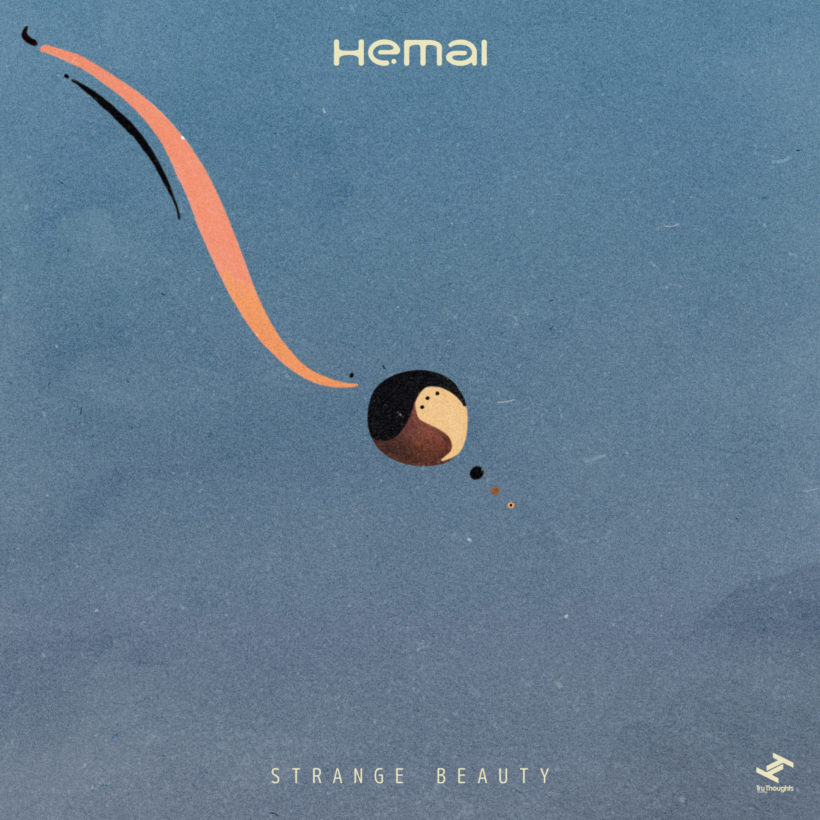 'Strange Beauty' is the debut album from producer and multi-instrumentalist Hemai. A collection of stories of the love, spirit and balance of the universe, the hotly tipped 22-year-old experiments with the idea of movement and the present, bringing together some of his favourite sounds from around the world and melding them with his UK roots.
The vivid and visceral world of 'Strange Beauty' is unearthed with opener "We Could Be Jaded feat. Layfullstop". From the first notes of Melbourne-based musician Erica Tucceri's flute, the electric warmth of the LP is ignited; "the arrangement takes the shape of the horizon", Hemai explains. Though indicating the beginning of a journey, the track embraces the importance of being grounded in the present, enticing the listener into the experience of Hemai's 'Strange Beauty'. Hemai utilises the elements around him as a driving force throughout the LP. From the imagery of a beautiful sky on "Awake Indigo feat. Ruby Wood" – a song born out of his love for music that makes you dance, featuring the Submotion Orchestra vocalist – to the beach and coastal ideas that inspire the freedom and boundless instrumental tracks "When Day Breaks" and "Gone Fishing", the release radiates the joy and spirit that only the natural world can provide.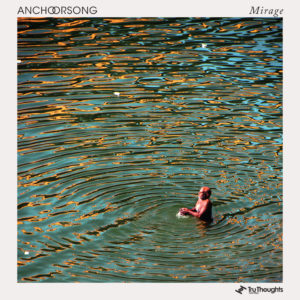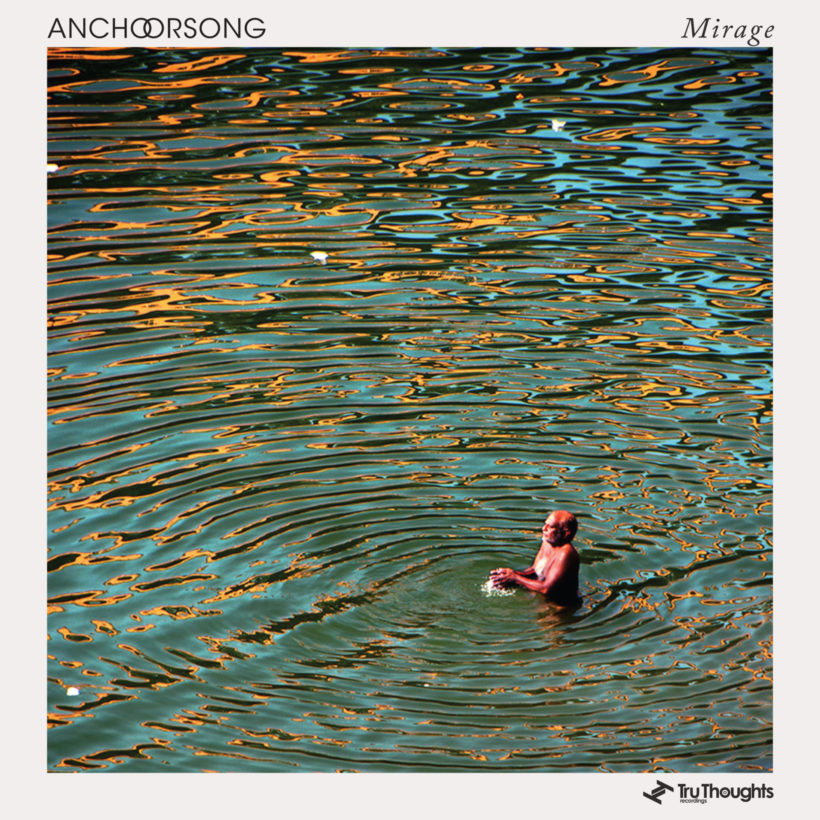 London-based Japanese producer Anchorsong announces his highly anticipated fourth album titled 'Mirage' with new single "New World", an uplifting sonic expedition that follows on from the Tunisia-capital inspired single "Tunis Dream".
On 'Mirage', the MPC wizard presents a record that evokes hazy soundscapes constructed with wind instrumentals, choirs, and global sonic particles – all key parts of the lead-single "New World". Building on Anchorsong's long-standing tradition of "borderless music", 'Mirage' fuses intricate rhythms with minimal yet immersive lush interplays of sound to create an auditory odyssey.
'Mirage' marks a departure from Anchorsong's previous two albums – 'Ceremonial' and 'Cohesion' – which had specific geographical references. Instead, the album, which was half written during lockdown and during a time when nobody could travel, see's Anchorsong internalise his global influences and worldview to conjure a "vague landscape that only exists in my mind".
"I let my imagination run wild and thought of places I've never been to. The tracks that came out of this process, diversified the tones and colour of the record further. I hope it takes a listener on the journey I experienced when creating it."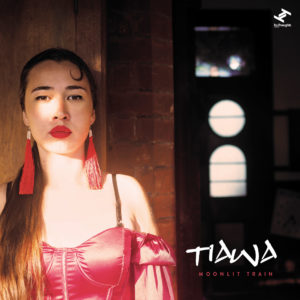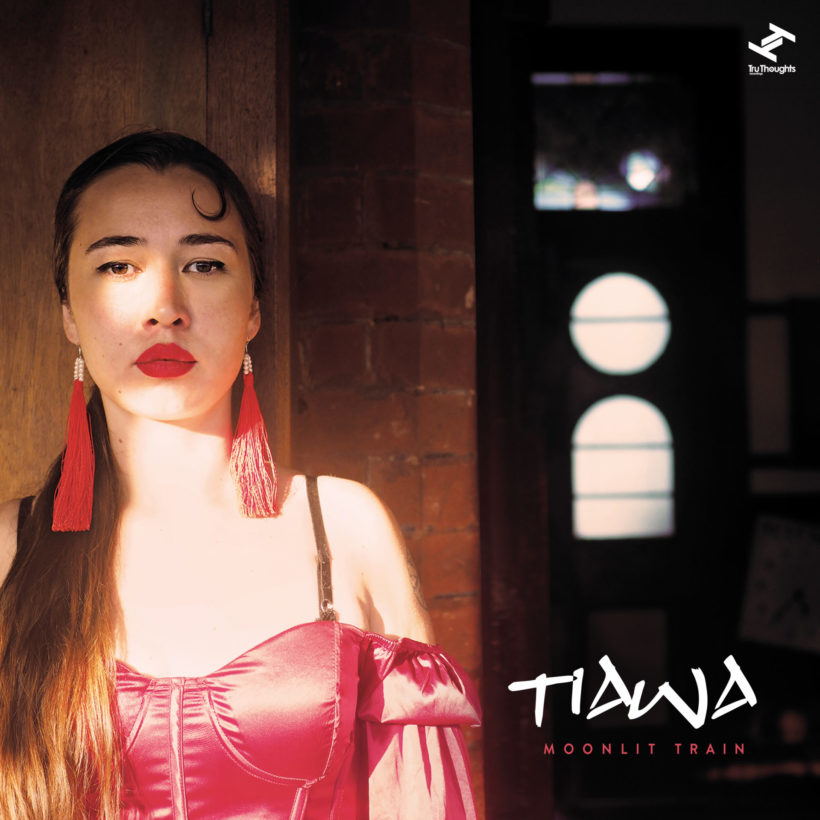 Tiawa's debut album 'Moonlit Train' is a conceptual record that maps a metaphorical train journey from relationships through to healing and liberation. Gently easing between soul, 90s hip-hop and Latin-folk that harks back to Tiawa's Portuguese heritage, the inspiration for the LP comes from the rebellious spirit of reggae, the pace of lyricism in reggaeton, and the romanticism of doo-wop.
"Each song on the album is part of an emotional journey. I hope it helps to heal people in serious situations and makes them feel better afterwards. "Saudade" is the introduction to 'Moonlit Train' and opens with a Portuguese poem that translates to 'don't be sad now, I'm going to play a song for you', in the background you can hear the movement of a train on the tracks…" Tiawa explains.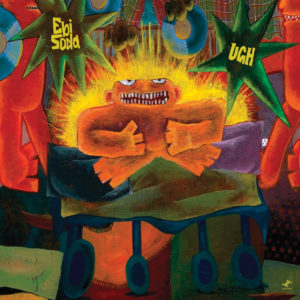 'Ugh', is a collection of tunes from Ebi Soda's first ventures into professional recording. The band have made sure to carry their DIY-centric identity with them, creating a beautifully-produced record with the band's raw energy still at the forefront. Explosive drum grooves and a heavy-usage of electronic effects characterise the fluid jams we hear on 'Ugh', with the project's opener 'Ecchi' setting the tone straight away as the song moves from upbeat dance-y rhythms to a nightmare-inducing dub soundscape.
The ten-track project was recorded over a year from numerous different sessions, leading it to carry an air of sporadicity to it, with its genre-switching nature leading the band to consider it more of a mixtape than an album. Ebi Soda seek to surprise and alarm listeners with this project.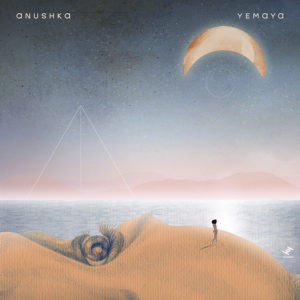 'Yemaya' is the long-awaited new album and Tru Thoughts debut from future soul and electronica duo Anushka. 'Yemaya' is available on limited edition transparent numbered double vinyl, CD and digital.
Victoria Port and Max Wheeler have spent the past few years letting go of expectations and settling into a sound they feel truly represents them. 'Yemaya' sees the band carving a new path through the realm of future soul and electronica as they push themselves to a new sound, celebrating their progression and those who have helped them on the way. Fuelled by their respect for the UK's rich heritage of breakbeat culture, Anushka transcend the UK jazz-electronic scene, melding hypnotic rhythms with a sweet melody, carried by entrancing female vocals. The LP takes its name from the Orisha Yemaya – the Goddess of the Sea, protector of women and the Eternal Mother in the Santeria/Yoruba religion. It is believed in Santeria that Yemaya guides and supports her children, helping them to grow; as explored with the reference to the life-giving essence of water in the song "Bad Weather". Celebrating their progression and those who have helped them on the way, the title expresses the oneness that the duo felt making the record.
Alice Russell – To Dust (Bonus Version)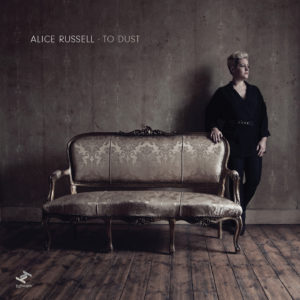 This special bonus track edition of much loved singer-songwriter Alice Russell's album 'To Dust' is released on double black vinyl and digital with exclusive bonus tracks – including re-workings from Anushka and Sefi Zisling.
'To Dust' sees Alice exploring every letter of the soul lexicon and beyond to create her own dynamic sound; from the punchy, Prince-esque strut of "Hard And Strong" to the epic intensity of the title track, which could easily be the next Bond theme. Through the heartstring tugging "I Loved You"; the sonically smooth yet emotionally raw "Twin Peaks"; to the pulse-quickening build of "Let Go (Breakdown)" and psychedelic social consciousness of "Citizens", Alice Russell is never less than scintillating as she displays emotions so real you could reach out and touch them, with a voice of unparalleled versatility. The release showcases the crisp, cutting edge production and eclectic influences that nestle alongside a lifelong love of vintage soul and gospel at the core of her unique and powerful style.
'To Dust (Bonus Track Edition)' features an acoustic rendition of "I Loved You" and Alice's eruptive rendering of Connan Mockasin's "I'm The Man That Will Find You" on vinyl for the first time. Brighton-based jazz and electronic duo Anushka turn their hand to "I Love You", bringing it to the dancefloor with their signature blend of uplifting disco-house. Sitting alongside these tracks is the previously unreleased swirling reworking of "Heartbreaker" from Tel Aviv's top jazz and funk trumpeter Sefi Zisling, tinged with afro-jazz flavour and psychedelic funk . The download card/digital release of 'To Dust (Bonus Track Edition)' also includes "Breakdown" featuring legendary soul crooner Darondo.
Various Artists – Shapes: Pyramids (Compiled by Robert Luis)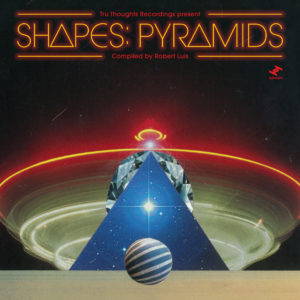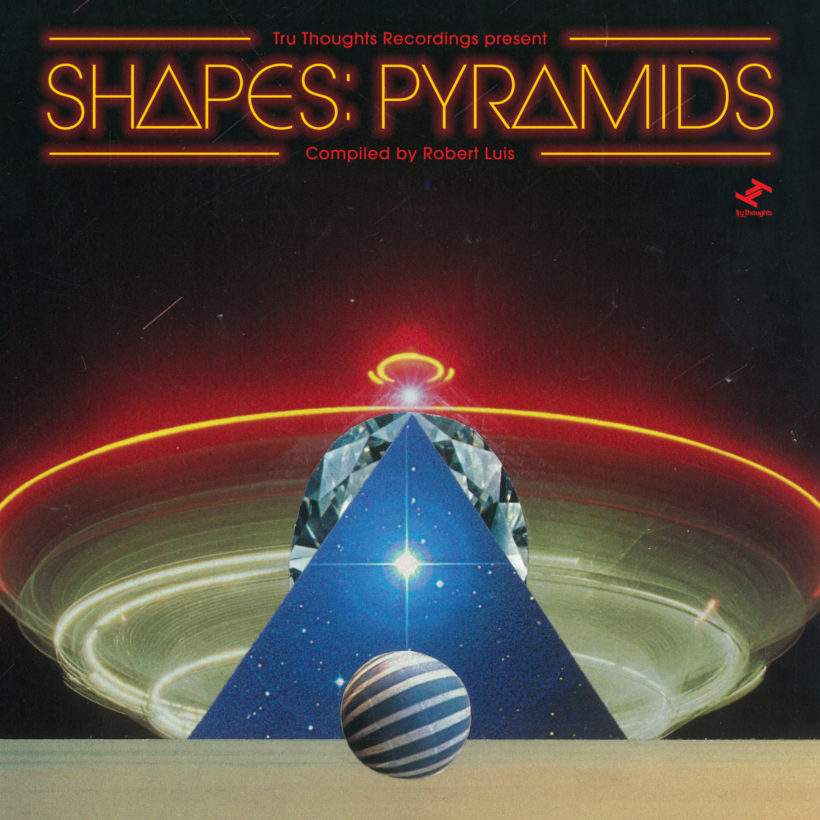 'Shapes: Pyramids' is the latest in Tru Thoughts' series of essential label compilations put together by A&R, label founder and renowned DJ Robert Luis. After 22 years of independently releasing music, the 'Shapes' LPs continue to encompass the best of our wide-ranging and international roster; including established Tru Thoughts acts such as Anchorsong, The Seshen, Bryony Jarman-Pinto, J-Felix, Rhi and Flowdan and newer signings including Hemai, MELONYX, Anushka, Crafty 893 and Tiawa. Featuring the finest of Tru Thoughts' recent releases and inspired remixes alongside exclusive unreleased offerings, 'Shapes: Pyramids' was released digitally in September.
"The new Shapes compilation is always a reminder to me of where Tru Thoughts is currently as a record label and where we are going in the future. This edition sees a number of newer signings who we are very excited about, alongside artists who are more established. That balance is always something I want to maintain at the label and, of course, the eclectic nature of the music we want to champion. From Jazz to Grime to Drum & Bass to Soul to Broken Beat and plenty more. Artists making music they 100% believe in and music with no borders or boundaries." – Robert Luis
sUb_modU – Descent To The Centre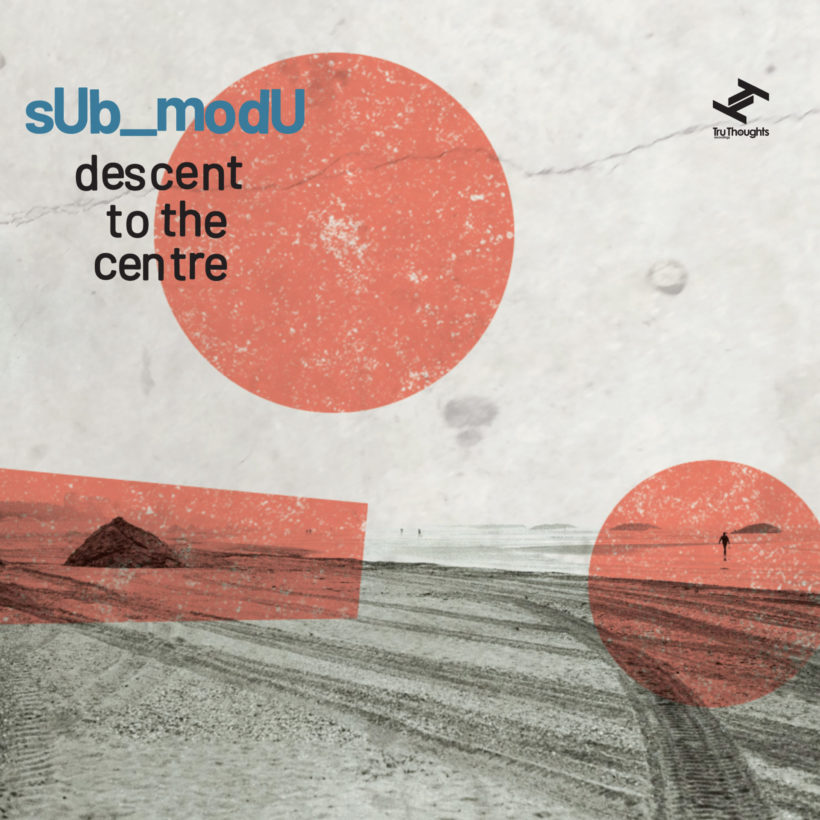 Following on from "Pidgin Synths EP", a releases that entangled a homage to afrobeat pioneer Fela Kuti with synth-heavy original material, sUb_modU has amassed an impressive list of tastemaker support through his unique reinterpretations, from the likes of Gilles Peterson (BBC 6Music), Ross Allen (NTS) and Virgil Abloh (Off White). Alongside the release of his debut album is a special edition, double A side single; the 7" featuring an exclusive 45 Centre Edit of the iconic "Expensive Shit" paired with a sUb_modu original "RAM Generation".
'Descent To The Centre' is the result of a natural process, a concept of allowing musical passions to flow organically in the midst of sUb_modU's daily experiences. In the words of the artist "it's about the direction towards the centre, finding the nature within me, at my inner core. As astronomers say "we are all made from stardust" – we are all interconnected to the universe, this makes me feel inconsequential while simultaneously part of something immense."
Quantic & Nidia Góngora – Almas Conectadas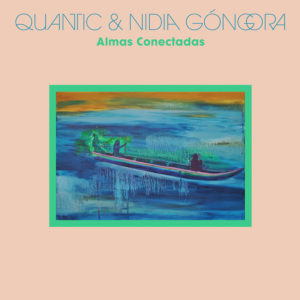 'Almas Conectadas' (Connected Souls) is the sophomore album from renowned British producer Will "Quantic" Holland and Colombian folklore singer-songwriter Nidia Góngora.
Bubbling with symphonic flourishes, the release explores the unique, rich, and mystical musical traditions of the Colombian Pacific Coast while being recorded at Quantic's Brooklyn-based studio and creative powerhouse Selva. Delving into the concept of the album, Nidia explains: "Almas Conectadas refers to the interrelation of cosmic energies, the aura and the way they manifest from the abstract; we are more than body and flesh and there are countless elements that connect us as beings that interact in the universe, physical contact does not always exist to be connected."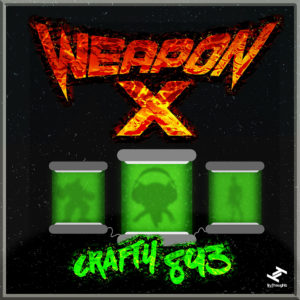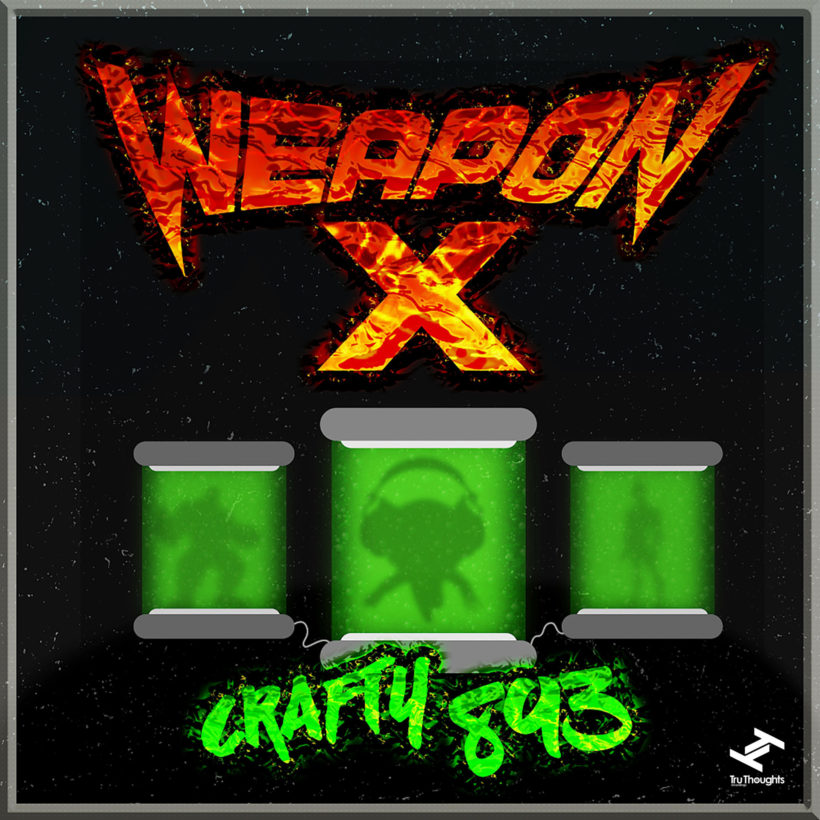 Crafty 893's instrumental album 'Weapon X', is a concept LP inspired by "a superhero experiment ting"; 'Weapon X' showcases Crafty's versatility as a producer and effortless ability to switch it up between rap, grime, trap and UKG, while still bringing his own twist to each genre. The tracklist and song titles on the album are numerically formed around the concept X. 'Weapon X' come's in fresh from Crafty's critically acclaimed debut album 'Smart Dumb' that featured the likes of Big Zuu, Sir Spyro and Manga Saint Hilaire, and was praised by Mixtape Madness, GRM Daily, Sir Spyro (BBC 1Xtra). "Weapon X and Smart Dumb showcase my versatility with lyrics and producing, in any genre that I want to do," Crafty says. Influenced by producers such as 9th Wonder, Sir Spyro and Wize – due to their adaptability to flip sounds and processes, switching up and merging genres.
Aurora Dee Raynes – Invisible Things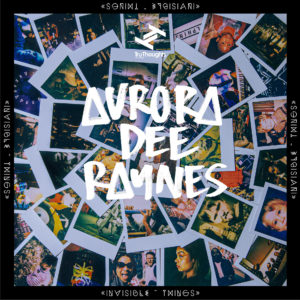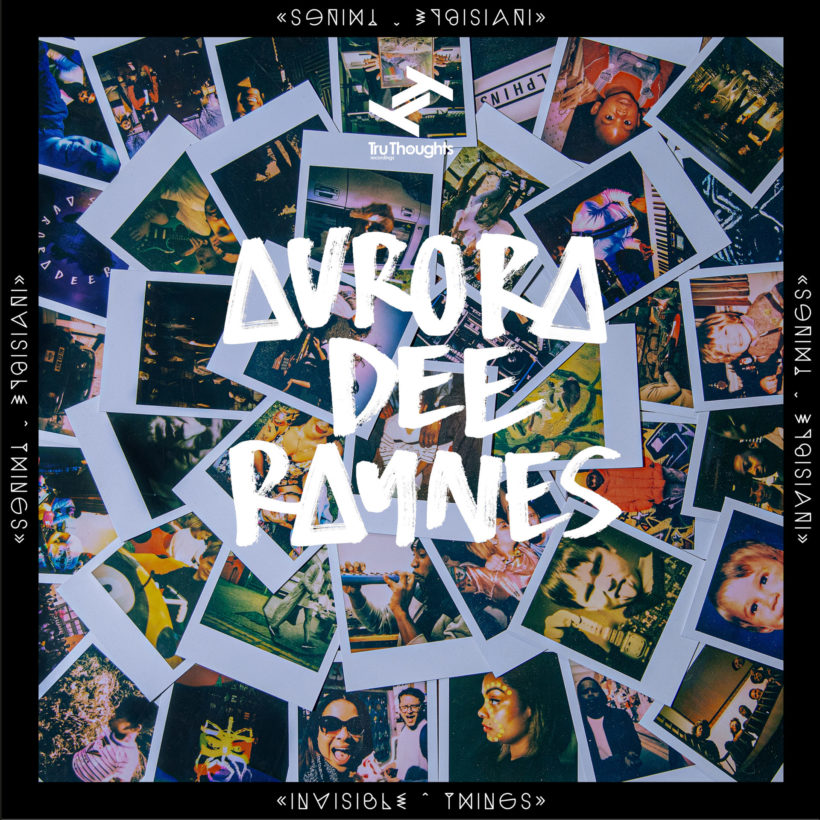 'Invisible Things' is the debut album from North London's Aurora Dee Raynes, released digitally alongside a limited 500 double A-side 7″ featuring 2 tracks; album opener "The Letter" and "Crazy That You Love"
"This is our first album", the band say of 'Invisible Things', "and to be completely honest with you, we went into it just with the love of making music". Created from all the 'Invisible Things' that come together to make Aurora Dee Raynes who they are, the LP shifts lyrically from raw emotions through to an uplifting party energy, always set against a backdrop of artistic understanding, vocal looping and layering, carefully crafted synths and a treasure trove of percussion. The result of over seven years of writing and recording, 'Invisible Things' goes beyond Aurora Dee Raynes' sounds as individual artists, becoming instead a spirited, forceful piece of work, with themes of love, family and loss running throughout, that is bound intrinsically in who the group are as a collective.
Various Artists – Tru Thoughts 2021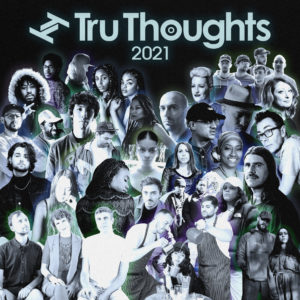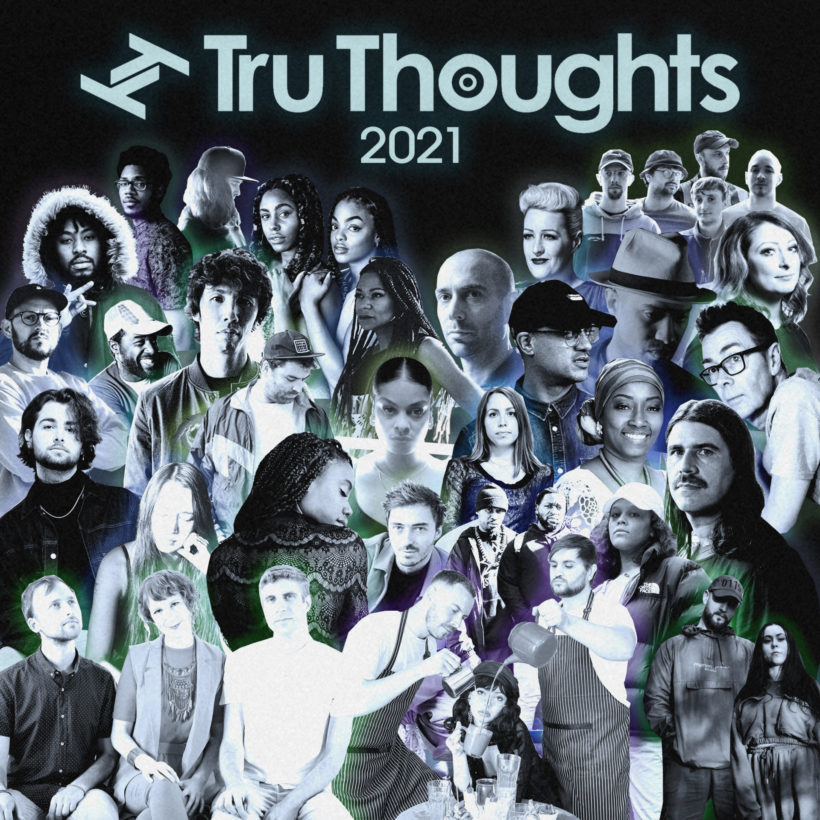 'Tru Thoughts 2021' is the latest instalment from our annual compilation series. Curated by A&R, founder and co-owner Robert Luis, the 29-track digital comp celebrates the best of the wide-ranging, diverse and international roster whose music spans neo-soul, broken beat, grime, cumbia, jazz, electronica, hip-hop and the many genre cross-pollinations in-between.

Featuring the finest of Tru Thoughts' classic artists, new signings and inspired remixes, this compilation highlights the dynamic journey and sound of the label over the past 12 months; and acts as an opportunity to showcase the label's stalwarts alongside a fresh generation of musical talent from across the UK, US, Belgium, France, Colombia, Italy, Israel, Mexico and Japan.