Tru Thoughts Podcast – Domu interviewed by Robert Luis
Renowned as one of the pioneers of the broken beat genre and the man behind many of dance music's most mysterious pseudonyms, Dominic Stanton recently brought his Domu alias out of retirement to remix the new generation of talent, Nikitch & Kuna Maze.
Tru Thoughts head-honcho Robert Luis interviewed Domu to discuss his perspective on the original broken beat scene. Listen to the podcast on Mixcloud: https://www.mixcloud.com/truthoughts/tru-thoughts-podcast-domu-interviewed-by-robert-luis/
In the podcast Domu shares his musical journey, from releasing D&B on 4hero's Reinforced Records at the age of just 16 (check out Domu's school photo below!); the influence of Goya Distribution as a base for the scene; how the iconic Co-Op club night started and grew its name; Jazzanova being influenced and studying the sonics of Domu's release on Archive, only for Domu to realise that he made a mistake by not switching a button whistle recording, however Jazzanova had thought this was intentionally part of the genius; playing broken beat at drum and bass nights that the Reinforced crew were booked – and watching the clubbers and promoters looking a bit perplexed when they played the new music genre instead of D&B; the story behind the Co-Op anthem "Save It"; plus of course lots of tunes that are played and mentioned throughout the interview (find the tracklist at the end of this article).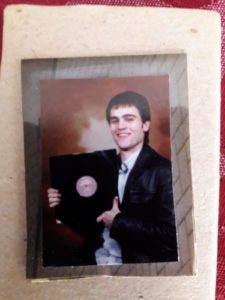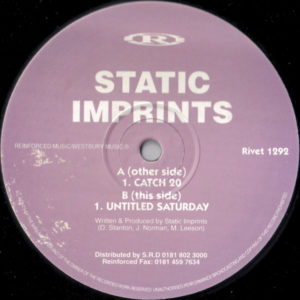 Known for releasing under an abundance of different guises from across the electronic music spectrum, including Sonar Circle, Umod, Kaura, Yotoko and more, before his initial retirement Domu released his last ever album, a compilation as part of Tru Thoughts 'One-Offs, Remixes and B-Sides' series alongside Bonobo, Quantic, Zero dB and Nostalgia 77. The album compiled the best cuts from his long and industrious career. Talking about his Domu alias, Dominic said: "With hindsight, I can see I could have kept both careers/names going, but Domu felt very much like Sonar Circle – had died – and this new mature music came from what I had learned and absorbed whilst making DnB/Jungle."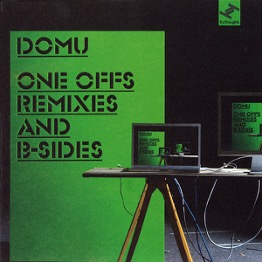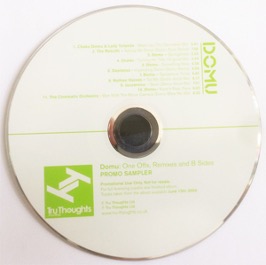 In the interview, Rob asks Domu about how the name/term "broken beat" came about:
Rob: "With Seiji or The Bugz (Bugz in the Attic), was there a committee meeting or thing of you talking and saying 'let's do this' or 'let's call it 'Broken Beat'' and 'let's push something' or was it just a real natural thing that was just going on?"
Domu: "Well there was a DJ Mag interview (below) and in that article it was called 'Broken Beat' and I think that was one of the first few times I'd heard it called that in press. I'm pretty sure that was 2000 or 1999. So '97, '98 you had those early IG records and you had Jazzanova remixes which were sort of the basis for this album. I don't think it would've been until Co-Op started that people would've had the idea or notion to call it a sound. So I think the committee element to that was Goya –  just people meeting at Goya which was the main Distributor."
THE FULL DJ MAG FEATURE ON "BROKEN BEATS" BELOW WHICH DOMU SCANNED FOR US: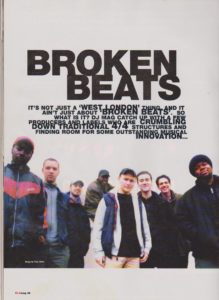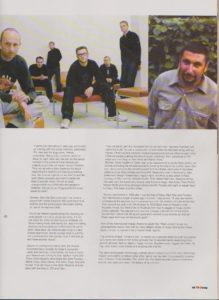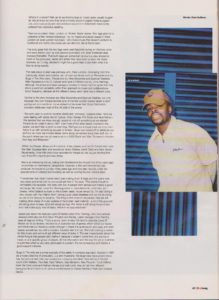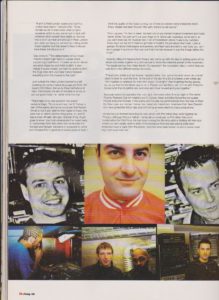 Co-Op, the name being the brainchild of Bugz in the Attic's Mark Force, was seen as a Mecca from the broken beat scene. Originally a club night held at Velvet Room – the nightlife driving force grew, later moving to the legendary Plastic People. Initially Domu wasn't allowed to be a resident at Co-Op, instead he became the first official guest to play one of the nights. Later his tune "Save It" would become something of a Co-Op anthem.
Rob: One of the tunes that you did 'Save It', did you make that with Co-Op in mind?
Domu: It was before [Co-Op]. Around that time when I was going to Goya and getting all these records. IG had started Main Squeeze, dego had started 2000Black and I think Alex had started Vision. There were a few labels starting and the early output was coming out and getting more structured more beat-y. A lot of IGs' early stuff was kind of slow and very afro-psych, afro-space-jazz and a lot of that started to filter into more electronic beat kind of things. And, a bit faster. 'Save it' came from 'Trash Da Junk', a big influence to me because it was dego and IG together and Codey. I think it was made at Dollis Hill, and I popped in while it was being made – so it really inspired me.
Rob: Were the vocals just an instant hit then in the club?
Domu: Yeah pretty much. Hearing it in Velvet Rooms – Velvet Rooms wasn't much of a system so it never really hit home. When we were in Plastic People you could hear the size of the tune and the girth of the bass. Being in the middle of the room and hearing everyone singing and dancing and having a lovely time. I think that's the proudest I've felt of anything. It was one of the few times I'd been there and experienced being in the crowd, and I wasn't working. It's an amazing feeling to have a collection of people really knowledgeable but really open, appreciating your thing that you made and that was the only pay back I needed from all of it. When people come away saying that the scene owes them money, I don't feel like that at all because I got from it what I needed. There's only a few [songs] that make it into that top 5 or top 10 and I'm really proud that 'Save It' is one of them." 
Check out the Co-Op club posters and line-ups below featuring IG Culture, Afronaut, Dego, Marc Mac (4hero) and more: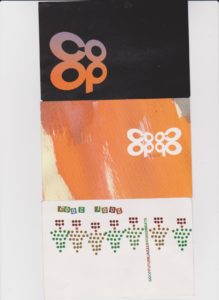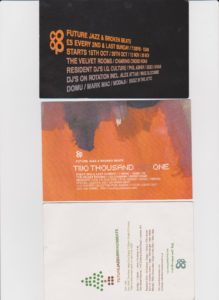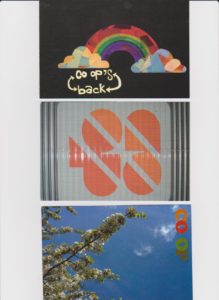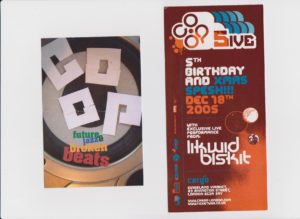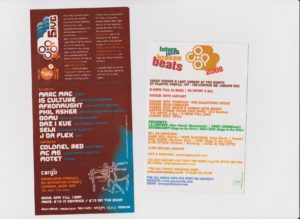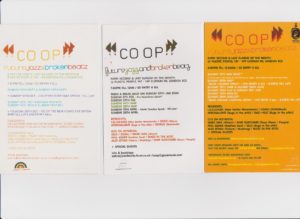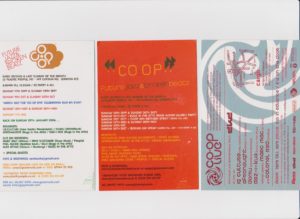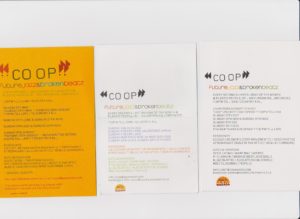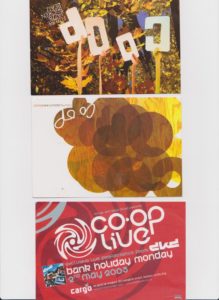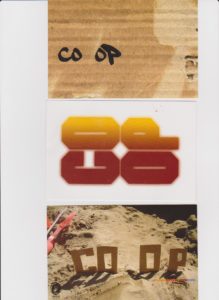 Tracklist for Domu Unfold Special

Domu – Quarantine (New Religion)

Static Imprints – Untitled Saturday (Reinforced)

4 Hero – Star Chasers (Talkin Loud)

Artwork – Red (Big Apple)

Phoojun – Someatime (Archive)

Mark Force – 40 Days / 40 Nights (Bitasweet)

WheelUP – Virtruvian Man (Tru Thoughts)

Domu – Mara Jade (Archive)

Ben Hauke – Simple (Instrumental) (Co-Operation)

Trash Da Junk – Da One Away (Main Squeeze)

Domu – Save It feat Face (2000Black)

Henry Wu – Deep In The Mudd feat Banton (Eglo)

4hero – Hold It Down (Bugz In The Attic Remix) (Talkin Loud)

Afronaut – Transcend Me (Apollo)

Domu – Cloud City (Archive)

Hint – At The Dance (VIP) (Tru Thoughts)

Nikitch & Kuna Maze – The Leak (Tru Thoughts)

Sonar's Ghost – A Tribute To Tom & Jerry (Promo)

Love Unlimited – Suite Summer Suite (Domu Edit) (Promo)

The Cinematic Orchestra – Man With The Movie Camera (Domu Remix) (Ninja Tune)

Broke N English – Take It Low (Domu Remix) (Fat City)

Domu – Worldwide (Loungin)

Domu – Springbreak (Tru Thoughts)

QTip v Can – Can Woman Boogie (Domu Edit) (Promo)

AC Lewis – Tickles feat Ndidi Cascade (Domu Remix) (Tru Thoughts)

Spanky Wilson & The Quantic Soul Orchestra – Waiting For Your Touch (Domu Remix) (Tru Thoughts)

The Rebirth – Taking Me Down (Domu Remix) (Mahasa Music)

Domu – A Pucker Lips Now (Promo)

Domu – Message To Omar (Archive)