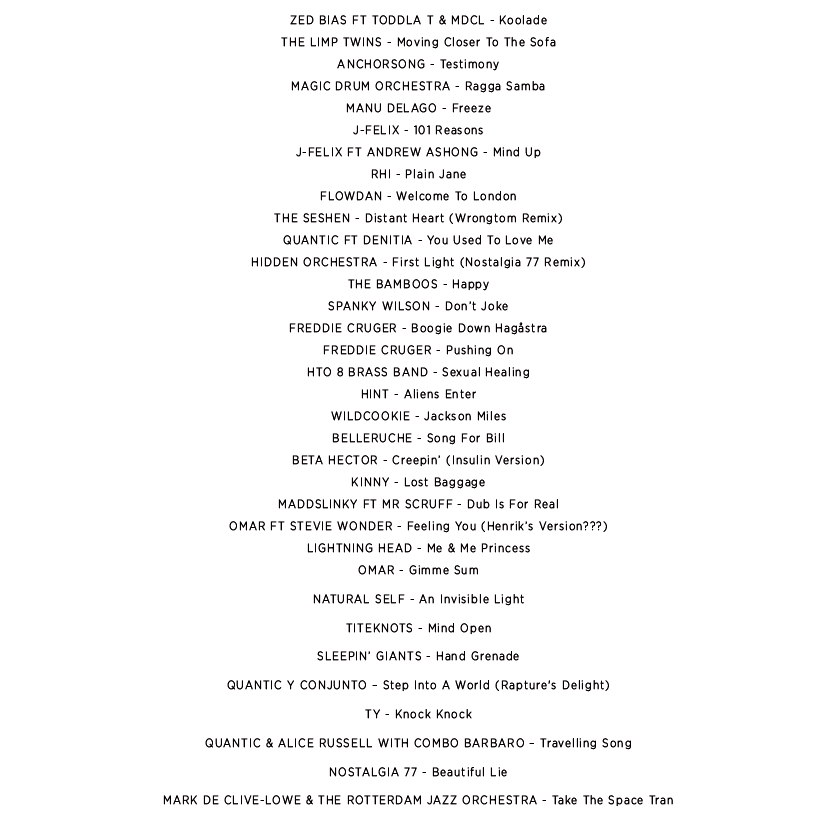 Tru Thoughts | Selected by Bill Brewster
"Tru Thoughts are probably my favourite UK label right now" – Bill Brewster

The latest playlist in our 'Tru Thoughts Selected By…' series comes from British DJ and writer Bill Brewster. A legend in the business, Bill has been renowned for his eclectic sets and passion for music since the early days of his career. Since then, he has founded DJhistory.com, edited Mixmag, had his writing published in just about every music magazine going and is responsible for the cult classic book 'Last Night a DJ Saved My Life', making him the authority on DJ history.

Featuring music from Anchorsong, Zed Bias, Magic Drum Orchestra, Rhi, J-Felix, Manu Delago, Flowdan, Quantic, The Seshen, Hidden Orchestra, The Bamboos, Spanky Wilson, Freddie Cruger, Hot 8 Brass Band, Hint, Wildcookie, Belleruche, Beta Hector, Kinny, Maddslinky, Natural Self, Titeknots, Sleepin' Giants, Ty, Alice Russell, Nostalgia 77 and Mark De Clive Lowe.

If you missed out first 'Selected By' playlist with Laurent Garnier, you can stream it here.