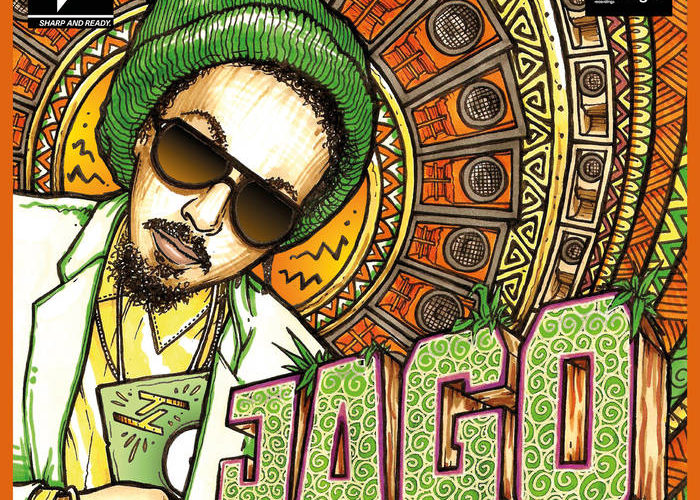 Jago signed to Tru Thoughts in late 2015, ready to release his debut album 'Microphones and Sofas' (which drops in February 2016). A key force on the Sharp And Ready platform for Sound System Culture, he unleashes a reggae and future dancehall sound fronted by conscious lyricism and backed up by heavy bass-filled production.

Read more

Jago has previously aired his talents as a writer, producer and vocalist with releases on labels such as Big Dada, Unit 137, Moonshine, Irish Moss, Reggae Roast, Dub-Stuy, as well as number of self-releases. Acquiring support and spins from notable DJs, he has caught the attention of the likes of David Rodigan (BBC 1Xtra), Don Letts (BBC 6Music), Huey Morgan (BBC 6Music) and Crises (SUB FM).

He made his Tru Thoughts debut in Summer 2015, featuring on the revered Ghost Writerz album 'GWz All The Way', which was championed by DJs from Toddla T to Huw Stephens and publications like Clash and RWD Mag. Elsewhere in the Sharp And Ready circle, Jago's main collaborative partner is friend and fellow Unit 137 member Hylu, the pair having become renowned for their versatile flow as demonstrated in their standout 2012 release "Anansi Riddim feat. David Boomah & Nãnci Correia". More recently they remixed Congo Natty's "Jungle Is I and I" on the 2015 album 'Jungle Revolution In Dub' (Big Dada). The release recognises the duo as "a new generation of dubstronauts" for their reworking of the iconic, jungle fused drum and bass anthem.

Alongside his many solo endeavours, Jago is also widely recognised for his position as one of the frontmen for the renowned nine-piece reggae outfit onlyjoe; highly in-demand at the UK's main festival spots, the band have played huge sets everywhere from Glastonbury to the main stage at Boomtown Fair where they opened for Grammy-nominated musician Julian Marley. Keen to shine a light on some of the key talents from the outfit, Jago has involved fellow frontman MC Galak Spiritual as well as horn player AP Grimshaw on his album.