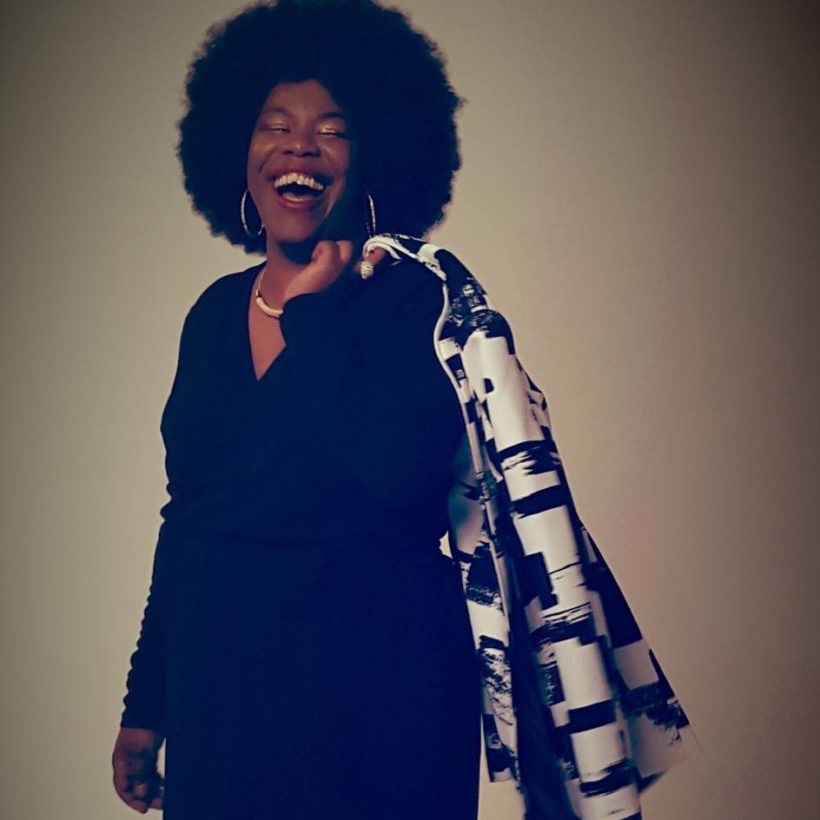 Celebrating International Women's Day
In the run up to International Women's Day, we're celebrating our female artists with a series of interviews with women from the Tru Thoughts family. Kicking things off with the great Siggi Mwasote, we've got a new interview coming out every day this week, so keep checking back for insights in to some incredible careers. Also look out for our IWD playlist, curated by women on the label and the Tru Thoughts office.

While there's been some shifts in the music industry over the past few years, it's important to highlight the disparities that still exist. Staying aware about the inequalities faced by those working in the music industry is important when it comes to initiating long term change. As a label we are committed to listening to our artists and the different challenges they have faced.

Our first interview comes from Siggi Mwasote, lead singer of Lakuta. Founded by vocalist and percussionist Cicely Taylor in Brighton, Siggi is the frontwoman for this incredible jazz, funk and soul collective.   

Who are your female influences, in music or otherwise?

My biggest female influences are; Nina Simone, Michelle Obama, Annie Leibovitz, Joan Armatrading, Dolly Parton, Grace Jones, Maya Angelou, Joan Rivers and most recently (and surprisingly) Lady Gaga!

My admiration comes from the fact that all these women seemed to have gained their strength from adversity, people (usually men) telling them they were not good enough to compete on an equal platform. Not only did they all excel in their fields, they created their own platform through dignity and grace, as well as talent.

What is your favourite empowering female track and why?

I have a few empowering songs. "Sisters Are Doing It For Themselves" by Aretha & Annie is one from my youth, "Video" by India Arie has carried me though as a musician, "I will Survive" (obviously!) and "Bed of Roses" by 4hero feat. Jody Whatley reminds me that we just have to 'get on with it' sometimes – especially in my role as a single working parent of a teenage girl!  These are my top four though I'm sure there's more.

Have you found there to be any pressure to fit in to a particular role in the industry?

When I was younger, I put pressure on myself to look a certain way as I thought that was the way I could get 'noticed' in the industry. Age is a wonderful thing as it enables one to care less about what others think and more about what one wants to say. I do have quite a distinctive look in Lakuta but my joy is our audiences love our music and listen to the lyrics rather than if they like my outfit or what size I am.

In your opinion, is there enough being done by the music industry to give women equal opportunities in music?

I think women are taking more opportunities, rather than waiting to be given them. Thinking about the aforementioned Lady Gaga as well the giants that are Beyoncé and even Kylie, these women have pushed themselves to the top and managed to stay there, in spite of opposition paving the way for others. Lakuta was started by a woman, Cicely Taylor and she has been the driving force as well as main songwriter ever since.

Have you felt attitudes change towards women in music throughout your life?

Attitudes to women in music have changed dramatically throughout my lifetime. Women are not just 'dollies' that make the men look good. We are producers, engineers, drum/quitar techs as well as songwriters and performers. Young women are encouraged to go 'behind the desk'. That certainly was not the case when I was growing up or I may have chosen a different path –  I love producing though I'm not great at it because I'm too scared of the buttons!

Where do you feel most free to be creative?

I feel creative everywhere! On buses, walking along, in bed! Sometimes I find myself getting up in the middle of the night to record ideas in my phone, especially harmonic arrangements.  I feel my least creative when I'm restricted in any way.

How do you make yourself heard?

I make myself heard by using the right 'voice' for the situation. It doesn't always have to be shouting  (though I do have a great 'outside' voice). I'm quite good at reading people and can decipher what I need to say to get the result I'm after – works especially well with sound engineers at venues!

Who helped you to get to where you are today?

I've been very lucky – although I do believe we have a stake in creating our own luck. I have had fantastic teachers and mentors from primary school to the present day, who have seen my love and passion for music and along with my dedication and hard work, have nurtured and encouraged me in all areas, performance as well as teaching. I am forever in their debt though one of my major passions these days is passing on what I've learnt over the years.

If you could offer some advice to women in the music industry, what would it be?

My only piece of advice would be to be the best you that you can be. Nothing more, nothing less.

You can find Lakuta's music on Spotify and follow Siggi's work with Lakuta here.