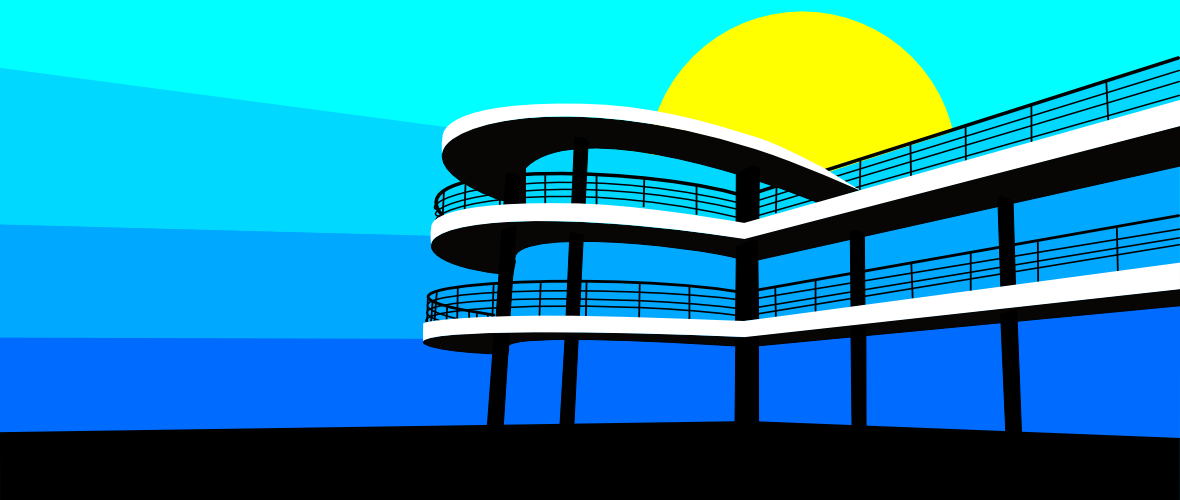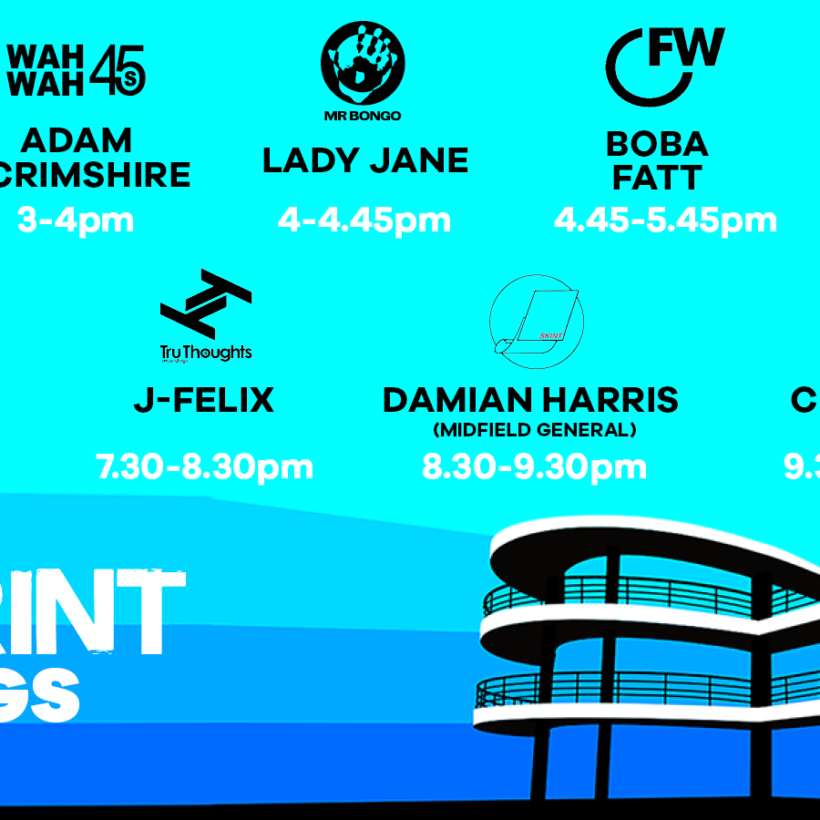 Imprint at the De La Warr Pavilion
We are getting very excited about the forthcoming all-day, beach-side event celebrating independent record label culture being held at the De La Warr Pavilion on Saturday 31st Aug featuring DJs from eight of the UK's best record labels. The 'Imprint' day will have a soundtrack the finest soul, funk, beats, breaks and drum & bass courtesy of BBE, Wah Wah 45s, Mr Bongo, First Word, Nice Up, Skint, Hospital and our good selves.

Entry for 'Imprint' is free all day, but booking is required; for more information about all of the labels involved and ticket details see: https://www.dlwp.com/event/imprint/

Timings for the day:

Sumsuch – BBE, 2pm
Adam Scrimshire – Wah Wah, 3pm
Lady Jane – Mr Bongo, 4pm
Boba Fatt – First Word, 4.45pm
Gareth Stephens – Mr Bongo, 5.45pm
Shepdog – Nice Up, 6.30pm
J-Felix – Tru Thoughts, 7.30pm
Damian Harris (Midfield General) – Skint 8.30pm
Chris Goss – Hospital 9.30pm
Finish – 10.30pm approx.