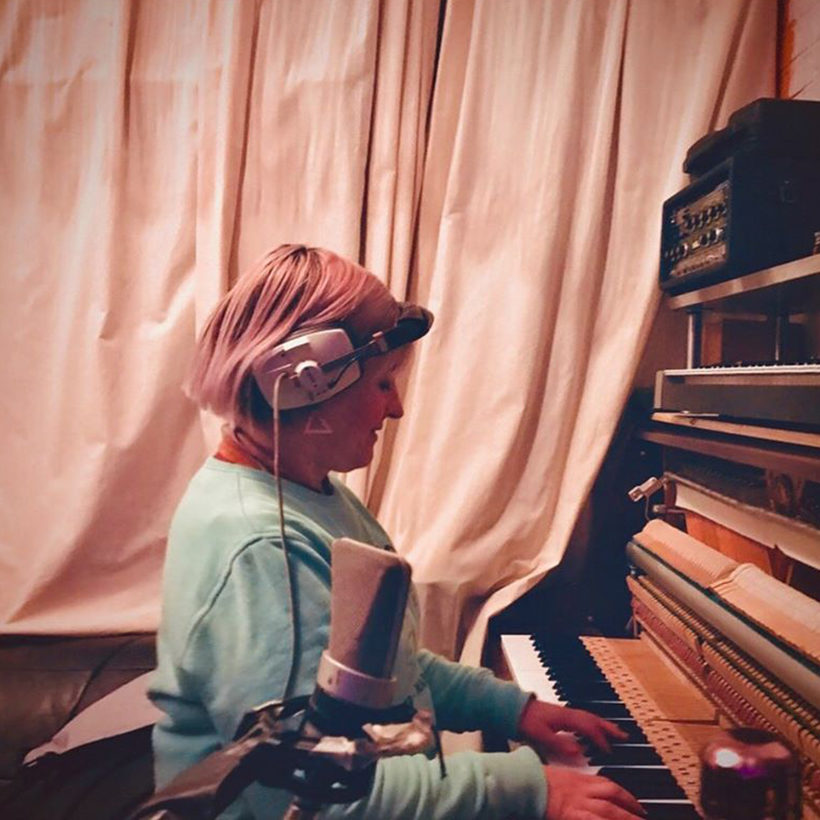 For International Women's Day this year we sat down with Alice Russell to talk about her life, career and changes in the industry. A Tru Thoughts legend and a natural born talent, Alice made a return to London's Roundhouse earlier this year with all new music. Look out for her brand new album in the coming months.

So how is the new album going? What's been the most exciting thing about being back in the studio? Or anything that was more daunting?

The new album is coming along…I've found a new focus that wasn't there before, more urgency to it. If I try to look away from it, these invisible hands grab my head and yank it back to focus on the songs.

The most exciting thing is how much I feel I have changed since working on music in the past, a lot has changed, and yep it was daunting and the impostor syndrome rears its head but I just say to it…this is me. I believe everyone is creative, that is what I want human beings to be, so get to it! Don't think too much about the end of it, or what we will think of the finished piece…It's always going to be ongoing. That's the only way I can relax myself when it comes to finishing anything, as let's face it there is always a different way of mixing/a different vocal/a better vocal maybe…But then there would be no end and we would never release any of our music or creative endeavours. So there is a push/pull feeling always when saying "That's it, that's the song right there". You have to get out of the way and let the songs lead you! And stop overthinking it all.

How did your recent gig at London's Roundhouse go? Will there be more gigs soon?

Ahh yes the Roundhouse, I was so grateful to do this show and for us to perform most of the new album. I said yes to it knowing that it was time to come out of the cave and see if these new ideas would connect to peeps. And I adore performing live, what else is there to drive us on to make more music other than to go out and connect with others, that's the whole point to me. And that's when the music truly comes alive. So watch this space. First I must finish this album. Then we will come out to play!

 Have you found there to be any pressure to fit in to a particular role in the industry? Either now coming back or when you were first starting out?

Yes, when I was starting out. I think I used to feel that when I was younger. I feel the landscape was more charged towards that then, a female artist  would mean selling the image first and then let's talk music. Ugh! There's not knowing where to place us…And the age thing I feel was more prevalent back when I started, the youth fountain! Of course that still is such a big issue as let's face it, youth and vibrancy and all  that comes with it is compelling. But so is living the years out, surviving!  And reflection! There is a place for it all.

I feel the musical landscape has opened up so much more (probably not in the mainstream as much yet, still a way to go there) but as things have changed with how people find and enjoy music, the whole landscape has changed. And that levels out the playing field. That the dictation approach has got a lot harder for big labels. People just won't buy into that idea any more, they want to find the music for themselves.

Coming back into it all again now after becoming a Mum, I just don't really care what people may or may not think of me. I know what I believe in and who I am at my core. This is me, confidence in conviction. If you put in the work and care with yourself. It comes with the years for sure .

In your opinion, is there enough being done by the music industry to give women equal opportunities in music?

Hmmm well. Big question.

We aren't there yet, let's put it that way. Still festival line ups are dominated by men, and I'm afraid it's so not because there isn't the talent. I don't want a woman to be up there if she doesn't deserve it, or a man, but as a person. And I'm afraid it's still imbalanced. But there are bigger things a play here. As with everything, money and power rule and still the most privileged people on the planet remain to be the white male. Thus there is still SUCH a long way to go! The pecking order is bullshit and sometimes it's just so exasperating, can't we move on? Please, please can we???

Basically until society evolves and changes, why will the record executives trying to sell  music to a particular audience change? Change comes from us. We all must take responsibility to make those changes. And keep speaking up when we see the inequality in all fields . And I'm afraid while still there are a load of men working at the top tier of the music  industry, and indeed politics,  changes are slowed down and we're kept in the dark ages. I want us all to move on – people are people! You are, I am! See the person let's move past this. That's how I feel, but I know we are a long way from that and to get equal footing a lot still has to be done for this mindset to evolve. TBC.

Since your last album you've had a few changes in your life! Has motherhood affected your creative process? Both mentally and logistically?!

Oh my, yes of course . So many things to say about this, and let's face it becoming a Mother or a Father, well it's a complete life change and a love trip. When you embark on any new relationship a massive mirror is held back at you so you learn a whole load more about yourself. You have to learn quick as in my mind the most heinous crime is to not sort some of your shit out and then to pass it on to your children. So it means working on yourself, pulling out anything deep and dark. Get to grips with that so that you can love and support that little person the best you can and not get in their way. So mentally I have to say I've seen the biggest shift and change in myself after having little ones.

And logistics oh my god…Basically there are two little ones to think of before I can even make a move. Making sure they are all good so I can go and find the space to get creative again has taken time, as we need to be there! But also I need to be who I am and do what I love. So it takes a bit of working out, but we are getting there. Balance and juggle!

The creative process for me since having little ones has become more honest and has a more urgent feel to it, to shit or get off the pot is my new motto. Get on with it now. This is it, this is life with all its pain and joy and filth and magic. So, get on with it!

Who helped you to get to where you are today?

So many people have shaped and affected my life. Fast forward to now and the practicalities of getting back in the studio, I have two dear friends,  without which I wouldn't have been able to get back to my music. Annie and Jem, they are two very important people in my children's lives so that I feel able to leave them all to hang out while I pop to the studio. They are family.

Also I must mention Mary and Sara. I won't go into to much detail but let's say the word 'therapy'. Without these two I would have taken even longer to get back to making music!

There are so many others and I know who they are! They have helped me realise my boundaries and come back to a sense of "This is me". The clarity to move all the accumulated  life crap out of the way so you can get on with the real deal. Loving and creating.

And it goes without saying Alex Cowan! Our writing relationship has evolved as we as people have grown and changed.

 Who are your female influences, in music or otherwise?

So many I look to and think, wow, how does your mind palace do that? And I'm so grateful for all the delights they have given and give us!

Elis Regina, Odetta, Mahalia Jackson, Aretha, Nai Palm, Badu, Kate Bush, Margaret Atwood, Maya Angelou, Maria Popova, Miriam Makeba, Meshell Negeocello,  Georgia Anne Muldrow, ESKA, Kadhja Bonet, Charlotte Day Wilson, Roisin Murphy, Amanda Palmer, Bjork, Jill Scott, Nina, Paula Rego, Frida Kahlo, Marina Abramovic…Just to name a few in my mind as I write this.

What gives you strength?

Good boundaries! But really, for life – sustenance, love and connection with my loved ones. Music, good creative delights that I discover that resonate with me. It makes you feel you are part of it all when you discover a great song that moves you or you see a beautiful piece of art that resonates. It rejuvenates me and I gather up the strength from those things.

Oh and coffee!

What is your favourite empowering female track and why?

You can't ask me that! There are so many.

"Four Women" – Nina Simone.

For me this choice is empowering, it is brave, honest and true. Woman have been taught in the past, don't be angry, strong, honest…Vengeful isn't pretty…Well here is Nina doing all of those and being beautiful and vulnerable yet so, so, so strong. Through her mental health and abuse from husbands and managers. Still she made it. And kept pushing on to her truth. That is empowering to me as it passes on the right to own it and carry on.

"Mother Fucking Asshole" – Martha Wainwright

This always moves me, her honest open bravery. And basically saying, "Fuck you or what you guys did or didn't do to me.. here I  am!" In Maya Angelou's words.. "And still I rise".

These two songs mean that to me.

As someone who is looked up to by singers the world over, if you could offer some advice to women in the music industry, what would it be? 

Find yourself first. Then all else will follow ..as it should. Sounds simple and a bit wahooo but then you come from such a place of self belief and strength, no one else can knock you off your course.