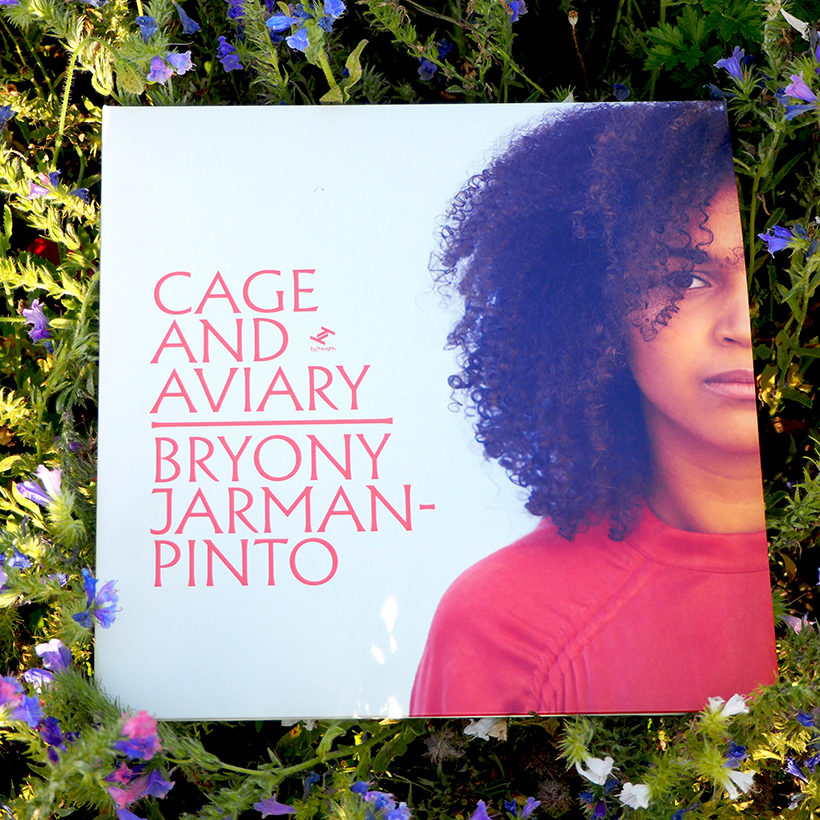 Interview: Bryony Jarman-Pinto
Releasing her debut album 'Cage and Aviary' on Tru Thoughts last year, Bryony Jarman-Pinto has had an incredible year, gaining attention all around the world for her soulful sound. For International Women's Day we spoke about where she's at, her influences and any advice she might have for other women in the industry.

How have you found the past year, with the release of your album, lots of gigs and festivals?

It's become so much more than I expected. I've started to recognise a drive within me that I think previously I had subdued, probably because of a lack of confidence and knowledge. But I'm loving it and now that I've managed to bring music into my 'day to day' life through leading school choirs and community music. I'm feeling more fulfilled and self directed than I have in a long time.

Are you writing any more music now, or still focused on the music on 'Cage & Aviary'?

I am writing at the moment, slowly! There is a balance that I haven't quite mastered between promotion, performing and writing. The dream would be to take a month away to focus on writing and let everything else slip away for a while!

 How have you found the reaction to your album over the past few months? Can it be strange to have people having their own personal interpretations and relationships with a track that you wrote?

It's been wonderful. At first I was worried that I was baring my soul to the world, but through comments and talking to people, it's clear people relate with them by associating the words with their own experiences. Which I guess is exactly what I do with the songs I listen to.

Who are your female influences, in music or otherwise?

I recently saw Fatoumata Diawara live Brighton. I love the music she creates and often play along with my flute, but her performance was inspirational, unapologetic and brave, I was buzzing afterwards. Also Greta Thunberg and Alexandra Ocasio-Cortez and anyone speaking up against a tide of propaganda. Though I think it's important to take influence from the moments they create, rather than idolising the individual. Otherwise people forget to be accountable.

What have you learnt about yourself this year? Have you found there to be any pressure to fit in to a particular role in the industry?

I haven't, but I think that is because I have been mostly managing myself so I am in control of everything I choose to do. If there is a pressure it's been from my own ideas of the industry which I am trying to break away from. For instance seeing myself as just a singer as that's just not what I am anymore.

Where do you feel most free to be creative?

I'm still working that out. In a comfortable space either on my own or when I am with people I trust. I need to feel that, when I am working collaboratively, it's not about the product or showing off. Then it feels much easier and there is a better flow.

Do you think attitudes to women in the industry are improving? Do you think we are anywhere near a time where women are nominated equally for awards, have equal placement on festival line-ups, have the same status in the industry?

It seems to go forwards and backwards, that's why it's important to continue to have an awareness of it. Similar with other gains in society, things can easily regress when off the radar. I noticed on a recent playlist that I was one of only a few woman on the list of 50 songs. It's only a playlist, but it makes a difference.

 If you could offer some advice to women in the music industry, what would it be?

Ask those questions, check your knowledge. If someone makes you feel foolish, that's on them.

And this is advice someone gave me and that I am trying to take on board. Stop apologising, compliment yourself more and don't assume someone knows better than you.