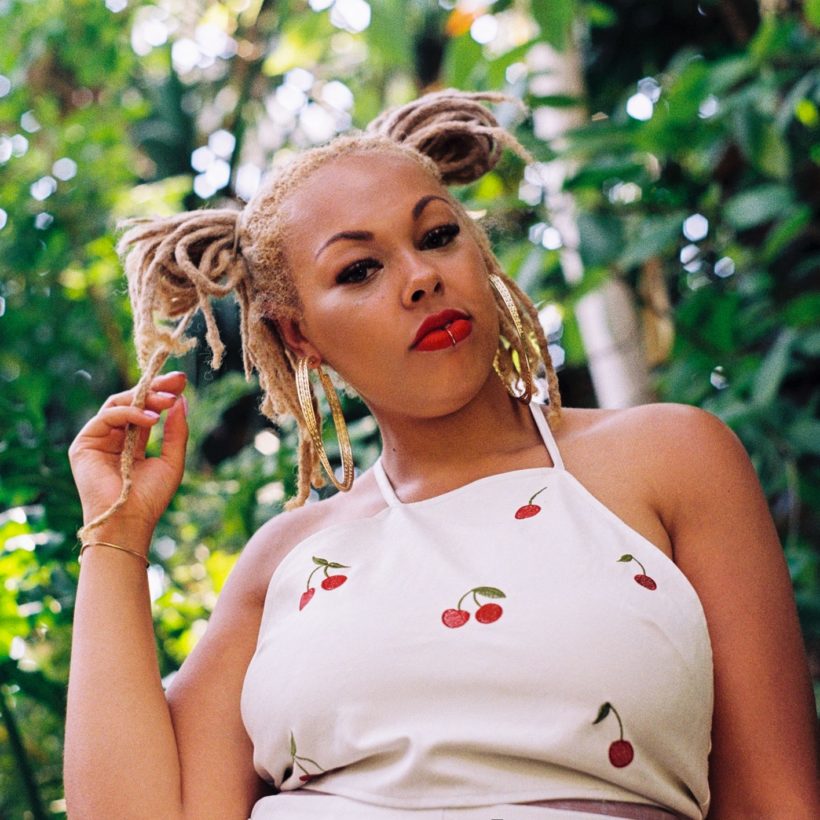 On the eve of International Women's Day, we bring you the latest instalment in our IWD interview series with Harleighblu. Called the "the new queen of hip hop soul," her strength, charisma and lyricism has placed her at the heart of young British music.

You can listen to her music here.

Harleighblu also features on the Tru Thoughts IWD playlist which you can listen to here.

Who are your female influences, in music or otherwise?

Women who take risks and own their art. Erykah Badu, Lauryn Hill, Jill Scott, Amy Winehouse to name a few. Lyrical frankness, musical genius and always with a message.

What is your favourite empowering female track and why?

I'm going to say my own track Queeen Dem. I wrote the track Queeen Dem (a made up word, like ManDem), after being inspired by a poem called "This is for the women that don't give a fuck" by Janne Robinson. The message in my song is something I've wanted to write about for years but never felt able to, until now. I shot the video in London for it just the other week. I'm very proud of how it came out and it's being released very soon!

Have you found there to be any pressure to fit in to a particular role in the industry?

I think being seen as "sexy" is something that all women in the industry are encouraged to be seen as… Whereas in contrast our male counterparts don't really give it a second thought! It's interesting really, women will always be objectified. Even politicians are having news articles on their dress choices instead of their policies.

In your opinion, is there enough being done by the music industry to give women equal opportunities in music?

We are doing a lot. PRS supporting women in music specifically. The industry now highlighting International Women's Day and celebrating it. These are all positive steps, but we need to continue on and always do more. I want to see women's only festival line-up. A lot of festival line-ups are famously male dominated.

Have you felt attitudes change towards women in music throughout your life?

Yes – as the years have ticked on my experiences have slightly altered. Maybe because I'm no longer a baby in the game, trying to make moves. I'm now a woman, who knows exactly what I want. I find you are taken more seriously as a grown woman. Or maybe I've grown in strength and react to things differently, I'm not sure.

Where do you feel most free to be creative?

Wherever I can write, my bedroom, a studio, any space. I'm my most free on stage, always will be. It's my favourite form of expression, playing live. I live for it.

How do you make yourself heard?

Playing shows, releasing music and always remaining about the art. It's hard for the cream to rise to the top sometimes with so much out there. But we must remember quality music will remain timeless and create lasting real fans.

Who helped you to get to where you are today?

Labels such as Tru Thoughts, giving baby Harleigh a platform in the first place! It gave me a chance to hone my craft and immerse myself in my art and develop into the artist I am today. I'm forever grateful.

France for accepting my art and continuing to book my live show across the country. It will always be a special country to me. London for continuing to inspire me musically. My management for taking my music on and making it actually go places! PRS for supporting me in the creation of my new album. The list is endless.

If you could offer some advice to women in the music industry, what would it be?

Being strong, knowing what you want, living for your art, making decisions for yourself… does not make you a diva. There will be twenty men that tell you it does. You aren't a diva, you are a boss!

You can follow Harleighblu online here and here.