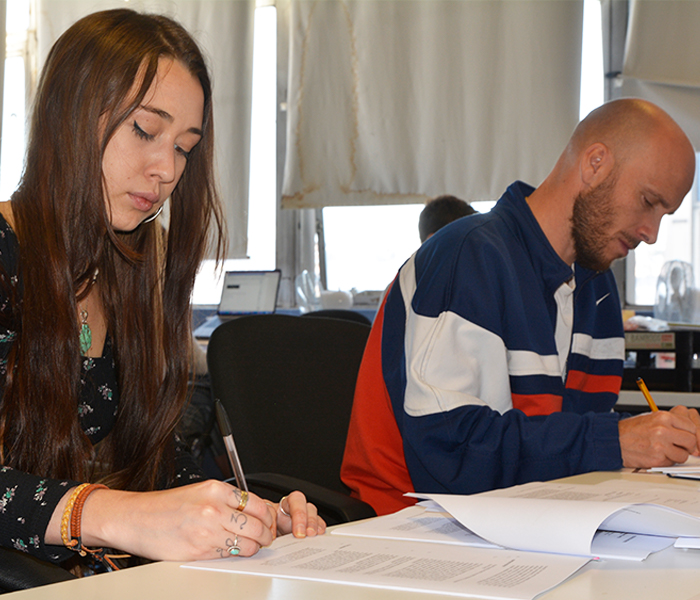 Meet our latest signing Tiawa
We are excited to announce that Brightonian singer-songwriter Tiawa Blackhorse aka Tiawa who fuses deep, neo-soulful vocals with the jagged edge of hip-hop and reggae has signed to Tru Thoughts.

Incorporating an MC-rap styled flow to create a timeless yet ethereal sound, Tiawa possesses a lyrical maturity that belies her youth. Joined by Jack-Chi, the alias of multi-instrumentalist and producer Jack Kingslake. A Bristol-veteran who cut his teeth as a producer in the city during the 2000s, Jack gained a reputation as the go-to producer and engineer for a massive range of artists. Together the pair have charmed local producers, DJs and promoters, bringing their sound to live shows, sound systems and free parties across the country.

Jack and Tiawa first met through the music charity Audio Active, where Jack works as a music mentor and workshop leader. Producing Tiawa's first mixtape in 2014, Jack supported Tiawa's artistic development over the years. Having moved back to his hometown of Brighton, Jack has placed himself at the heart of the city's music scene allowing him to collaborate with some of Brighton's best upcoming artists.

With notable releases on Brighton club stable 'Roots Garden Records', collaborations with Youth (Martin Glover of Killing Joke), Brighton rapper Phonetic, and support from tastemakers such as David Rodigan (BBC 1Xtra) and Norman B (Life Elsewhere/NPR), the up-and-coming singer-songwriter duo Tiawa start their next chapter on their hometown label Tru Thoughts and will be joining us at our 20th Birthday Party at Patterns on 2nd November. Tickets are available now via Dice FM: Tru Thoughts 20th Birthday 

You can read more on Tiawa's artist profile.