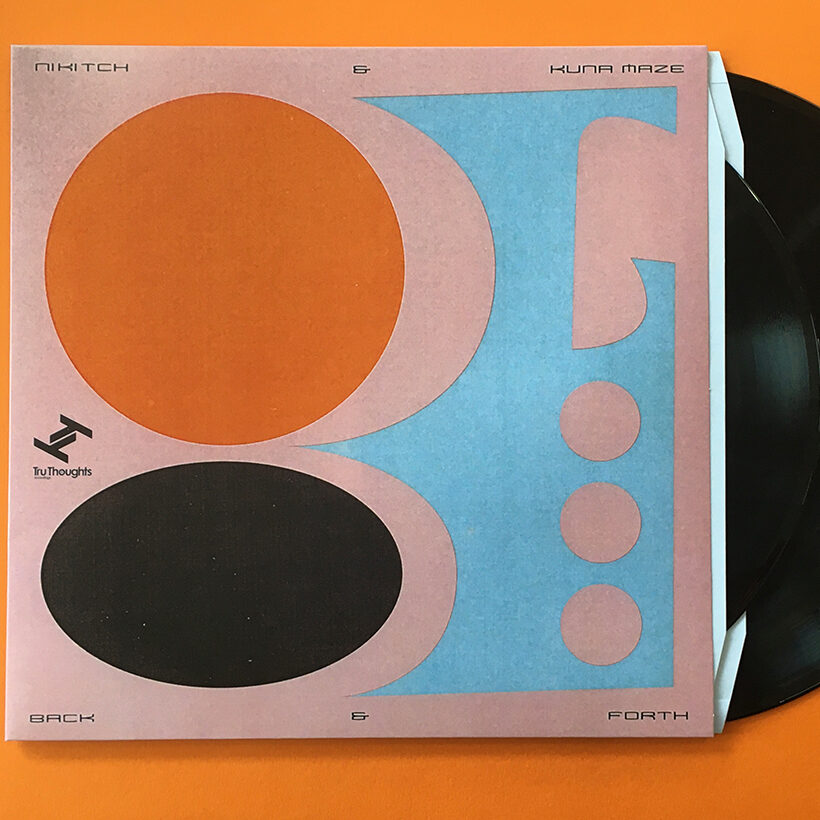 Nikitch & Kuna Maze release new album 'Back & Forth'
"Special shoutout to Jamz Supernova, I heard the tune on her Saturday show. I went straight to Bandcamp. Nikitch & Kuna Maze." Mary Anne Hobbs

Nikitch & Kuna Maze's new album 'Back & Forth' is out now on double vinyl and digital, buy/stream via https://truthoughts.ffm.to/backforth.OWE

France-via-Brussels duo Nikitch & Kuna Maze, aka Nicolas Morant & Edouard Gilbert, make a solid return to form with new album 'Back & Forth'. Building on the signature sounds the duo developed on their first full-length LP 'Debuts' new release 'Back & Forth' is a deeper and more radically aesthetic approach to its predecessor.

Nikitch & Kuna Maze expand on their soulful and subtle combination of jazz-flavours and the syncopated beats of broken beat and UKG; the album sees the duo working with collaborators for the first time, such as Brazilian singer-songwriter Joao Selva, while also experimenting with their own vocal material.

"At the beginning, it was quite weird and new for us, but it definitely added something special to the album. It's not about delivering a message, but a way of adding playful elements to the grooves of the tracks," Nicolas explains. "We were listening to a lot of 70s jazz records, where they were singing and improvising melodies without the lyrics. Originally, we recorded the vocals to get some initial ideas down on the track, with the plan of adding in other vocalists. But then we started thinking, 'why don't we keep it like that? It sounds cool actually!'" Edouard adds.

A direct reference to the mode and method of creation, 'Back & Forth' was catalysed by sketches of ideas sent back and forth online from France (Nikitch) to Belgium (Kuna Maze) before being finalised in studios sessions between Grenoble and Brussels. The concept on the record also plays on the geographical reality of the musicians' relationship, "we have to go back and forth regularly to keep this musical journey moving, and for us to live this life making music", Nicolas chimes in.

The collaboration project between Nicolas and Edouard began when the duo met at the Chambery Jazz Conservatory in France. Before attending university to study jazz, both artists had trained in classical music while growing up in the Lyon countryside.  Both prominent artists and DJs in their own right, last year Nikitch released his debut album 'Chromatism' on Casamance, while Kuna Maze dropped a new EP titled "My Fish Is Burning" on Tru Thoughts, held down a residency on Kiosk Radio and launched his live band.

Nikitck & Kuna Maze will be taking 'Back & Forth' on the road with drummer Victor Pascal with dates throughout the summer, and album launch parties at the prestigious ​​Le Botanique, Brussels and Ronnie Scott's Jazz Club, London.