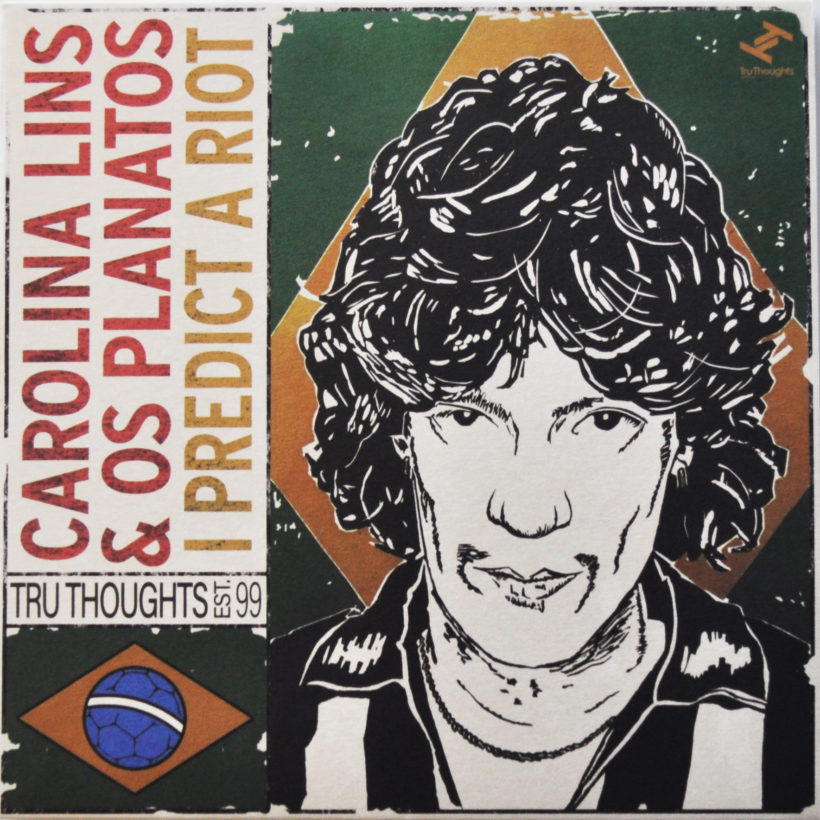 Popmatters premier 'I Predict A Riot'
Popmatters have just shared the latest Tru Thoughts video for the Carolina Lins and Os Planatos reworking of "I Predict A Riot" ahead of tomorrow's 7" limited vinyl release.
"The chaos is certainly palpable, but Carolina Lins and Os Planatos are anything but confused in this exuberant release. Instead, they soar, in full control as they shape the song from Britpop bop to compelling samba." "Warm brass and swaying beats add tropical flavor to the mix, elevating the tune from raucous to rapturous."
The track is taken from 'Kaiser: The Greatest Footballer Never to Play Football'  which tells the story of Carlos Henrique Raposo, known to all as Kaiser. In the 1980s and 1990s, Brazil were the most glamorous football team in the world; with the likes of Zico, Socrates, Romario and Ronaldo turning the team game into an art form. However, Brazil also had the greatest football player never to have played the game.
Appealing to those who are fans of Música Popular Brasileira, the Kaiser Chiefs and football alike, this track is a sweltering funky take on a British indie anthem, fizzling with as much mischief as Kaiser himself.
PopMatters: "I Predict A Riot" video premiere
https://www.popmatters.com/carolina-lins-i-predict-riot-2626223640.html