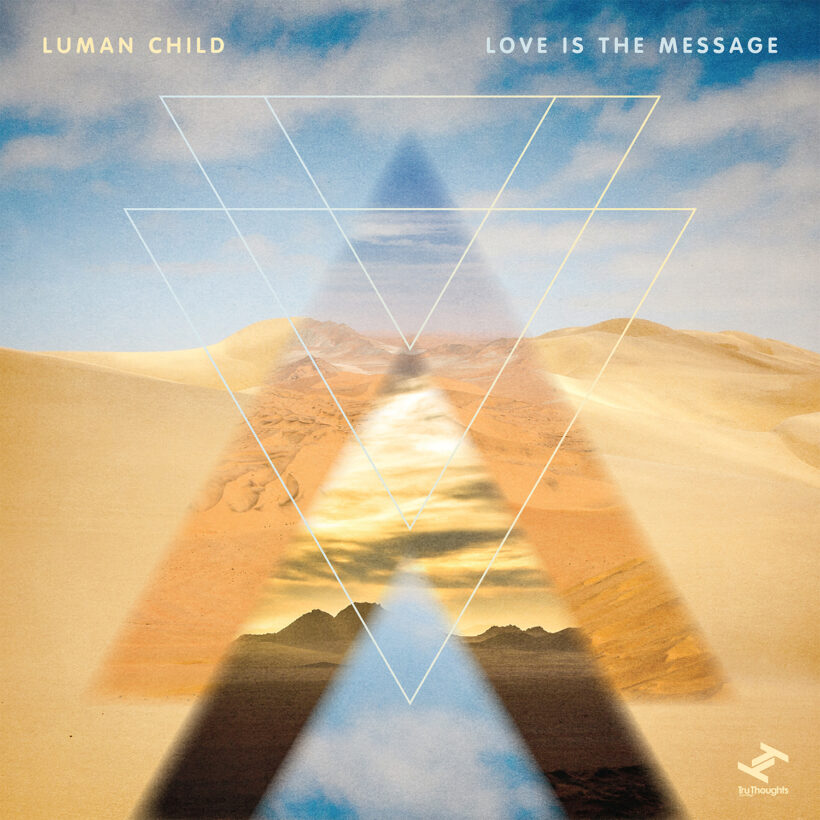 Released: 28 Jun 2022

Label: Tru Thoughts

'Love Is The Message' is the new release from Luman Child aka Neuchâtel-born Swiss artist Pascal Strauss and his debut on the Tru Thoughts imprint. Featuring two modern soul numbers that mesh Luman Child's love for deep bass with the influence of 70s jazz, funk and hip-hop, "Love Is The Message" is a time capsule of Pascal's state of mind when writing this release and also a love letter to his family:

"It's for my family, as well as the period of life humanity is living through," Pascal adds. "The project was built around gratitude, love and stepping back from our world. The title 'Love Is The Message' symbolises a message of hope. Simply because our world needs it and anyone at any level can share love in so many different ways."

Lead track "Grateful" is an ecstatic gospel-house tune dedicated as a tribute to Pascal's parents. "Grateful" has been described by jungle and broken beat pioneer Marc Mac (4hero / Reinforced Records) as a "real uplifting summer soul/boogie groover nice string arrangement, signature funky bass from Luman Child and a big gospel-style chorus vocal to brighten up the dance floor.". Featuring the pristine vocals of the Philly-Soul singer/songwriter Robert Gee, "Grateful" is a peak time weapon that sees Gee's energy-filled vocal delivery speaking directly from the heart.

While "Loving You" is dedicated to Pascal's wife, and is a slower neo-soul track that features London-based Nigerian singer Joseph Junior who evokes heavy emotions and sincere love through his vocal tones and lyrics. Again Luman Child demonstrates his versatile skills as a producer, with his trademark tight-funk basslines, orchestral-string stabs, and tender rhodes keys – all shine through to the hypnotic and smooth chant of "I don't want to lose ya".

The song's beat and percussion is heavily influenced by a hip-hop footnote and slow jam classic "Footsteps in the Dark" by The Isley Brothers. The EP also features bonus versions including an orchestral mix of "Grateful" and an instrumental version of "Loving You". Both Robert Gee and Joseph Junior are long time collaborators, featuring on Luman Child's debut solo album 'Time To Grow' (2017, Sedsoul Records).