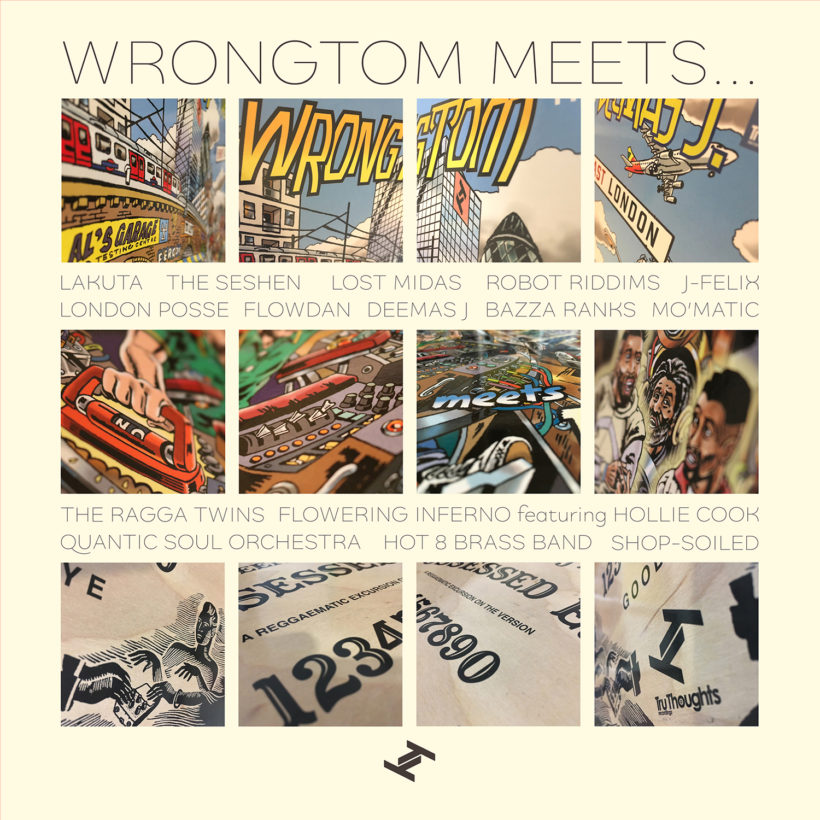 Released: 22 Mar 2019

Label: Tru Thoughts

The new compilation from producer, DJ and reggae mastermind Wrongtom. Continuing the legacy of the legendary 'Wrongtom Meets…' series, Wrongtom's latest output is a double digital LP showcasing a cohesive and curated anthology of his finest original material and remixes to date, alongside a handpicked selection of some of his favourite artists to have remixed him.

Remixing a vast amount of tracks from the Tru Thoughts vault, Wrongtom Meets… includes The Hot 8 Brass Band's "Sexual Healing" reimagined into a previously unreleased dub anthem. London Posse's "Money Mad", one of the first remixes Wrongtom did for Tru Thoughts and a record that he has loved since his teens, is delivered as a proud homage to the original. In a remix that has become a fond fan favourite, The Seshen's "Distant Heart" is transformed, dissected and rebuilt with a new lease of life.