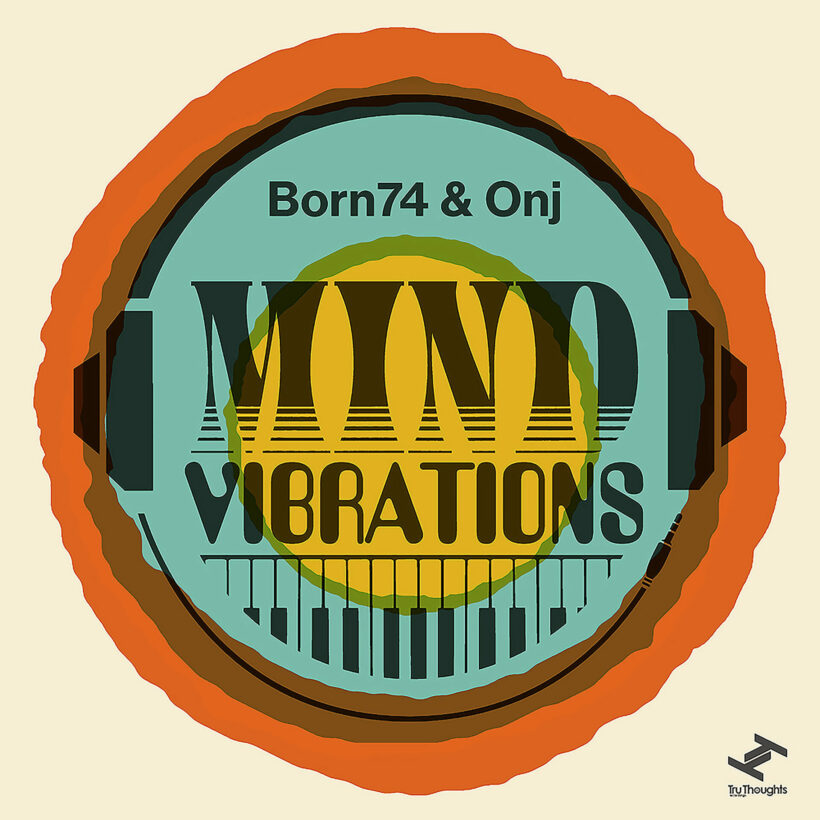 Released: 13 Apr 2023

Label: Tru Thoughts

Bristol-raised Born74 teams up with pianist Onj to bring us the joyous jazz-funk delight, "Mind Vibrations". The 4-track EP captures the warm essence of days spent in sunshine, bars and cafés.

The project symbolises connection through music, particularly celebrating the coming together of creative minds through the pandemic, Born74 explains that through this time he used "the digital world to connect people and share ideas" which aptly bore fruit as this explosively fresh fusion groove. The idea of a hive mind that communicates stories through music and vibrations is explored in the seamless transition between the moving arrangements of bass, percussion, synths and beat with the jazzy electrofunk-feel keys from Onj.

The synergic collaboration came about when Born74 reached out to Onj with his ideas, a friend he describes as a "teacher and guiding spirit" with his "ability to just 'know' what I'm hoping to hear and express that through his playing. His creativity knows no bounds". Onj adds "I liked it from the first time I heard where he was going … I believe we make a great team". Born74 expands on the palpable chemistry between the artists, "a project like this is meant to get you up and moving, if the musicians aren't having fun, it will be incredibly obvious from the outset".

The title track 'Mind Vibrations' is a celebration of energy that started out as a mellow, down-tempo groove and evolved into a jazz-funk flurry, Born74 "started out by creating a laid back bass and drum rhythms and then with Onj's input switched up the tempo to what we have now". The second track, 'Freedom To Choose' characterises a conversation between love and a loss of autonomy that came about during the global lockdown, reflected in the question-and-answer format. The evoking chords were informed by a drum and bass intensity, representing underlying tension and then a revelry after pulling through. With its Film Noir-inspired trumpet solo and strings, 'Don't Need My Shadow' cinematically captures the familiar buzz of cafés culture. Expanding on the origins of the title, Born74 said "If we move towards the light, our shadow will fall behind meaning that we are moving forward and we are free", a mindful theme that is continued through the meditative 'Is It Me? No It's You'.