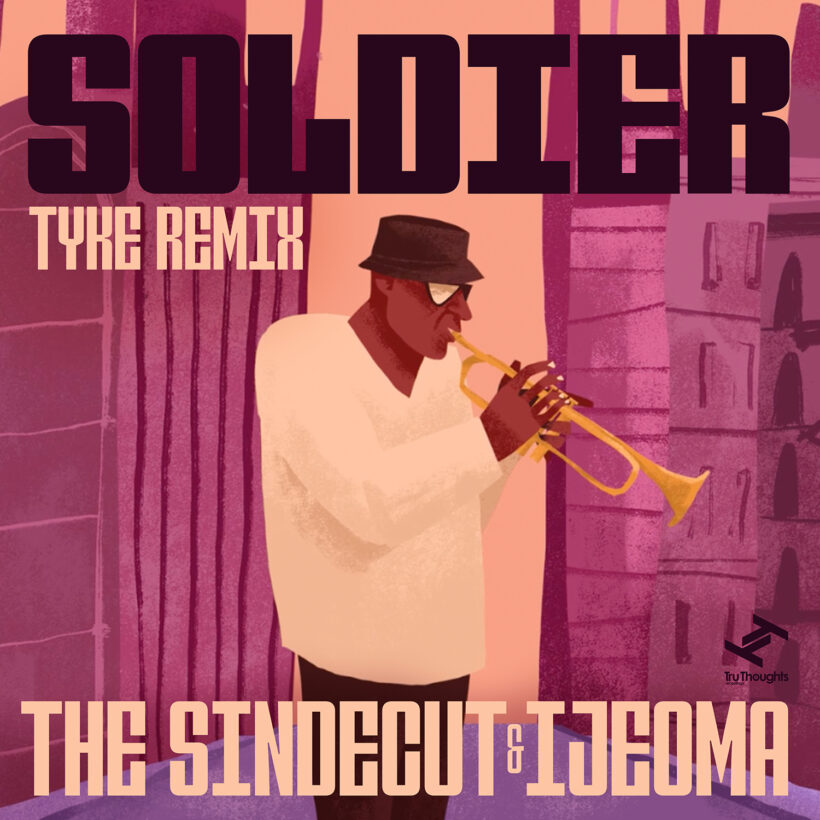 Released: 31 Oct 2023

Label: Tru Thoughts

Pioneering British Hip-Hop crew The Sindecut (featuring founding member DJ Fingers) and New York-based Geordie singer-songwriter Ijeoma announce their collaboration with the dynamic jungle artist Tyke. Tyke has crafted a masterful remix of 'Soldier', a stand-out track from their debut album 'Late'.

Tyke's fresh take on 'Soldier' sonically breathes new life into the track. Tyke infuses the song with a dynamic energy that propels it into uncharted territory. He artfully marries the reggae and dub elements whilst maintaining the essence of the original.

Commenting on the upcoming remix, Karl, aka DJ Fingers, expressed, "Tyke is one of those artists that on hearing his music, we wished we could have created it. I obviously couldn't. He's doing great things, and we are proud to announce the release of his masterful interpretation of 'Soldier'."

The original 'Soldier' introduces reggae and dub elements into the trip-hop atmospheric vibe of the 'Late' album. The album features DJ Fingers' trademark larger-than-life drums, cinematic hip-hop production, and Ijeoma's magnetic vocals, creating a captivating sonic journey.