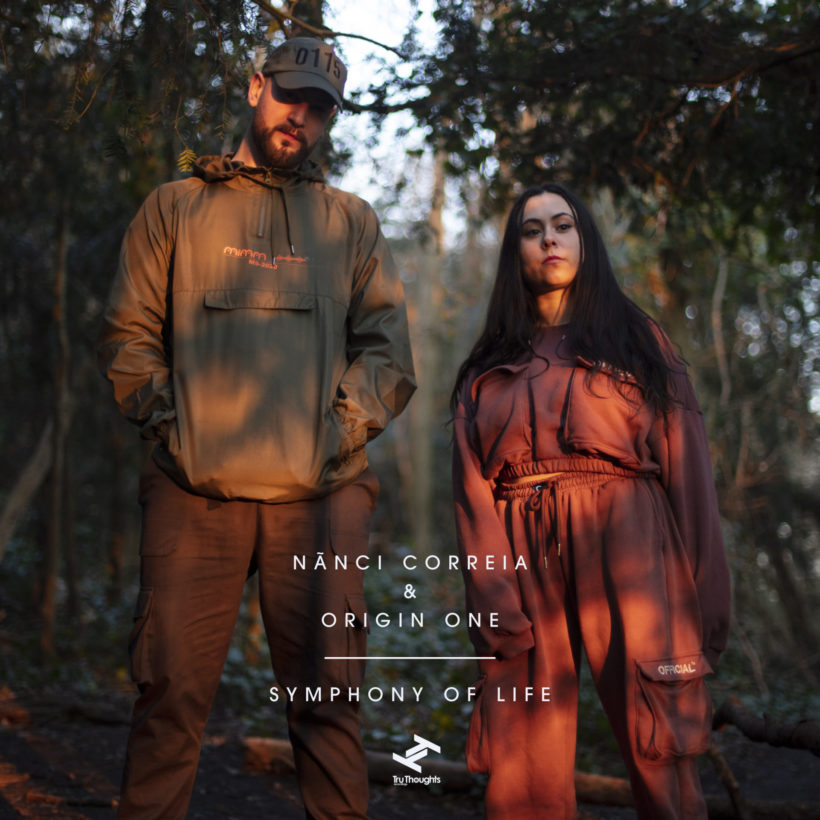 Released: 5 Aug 2021

Label: Tru Thoughts

"Symphony Of Life" is the new single from Portuguese-British songstress Nãnci Correia and Nottingham producer and DJ Origin One. Recorded as part of a four-track project (ÆTHER) representing the elements, the track focusses on "earth", exploring the relationship between the seasons, life, death and rebirth.

Ordinarily known for his sounds reflecting UK Bass music, Jungle, DnB and Hip Hop, coming together to form his own interpretation of Sound System culture, Origin One's production on "Symphony Of Life" is organically sparse. In leaving room for the natural elements from which the track takes its inspiration, strings and understated soundscape recordings freely roam evoking the calm of nature's golden hour.

Adding vocals to the track Nãnci Correia embodies the free-flowing instrumental. The changing of the seasons and the impact this has on trees and nature are a suitably haunting parallel for the topic of life and death. "I want to portray a power in curiosity, rather than a fear of death", Correia explains. This power is harnessed as the track builds, with the vocals moving through the ebbs and flows of the natural world and the stunning authority of earth and the elements.