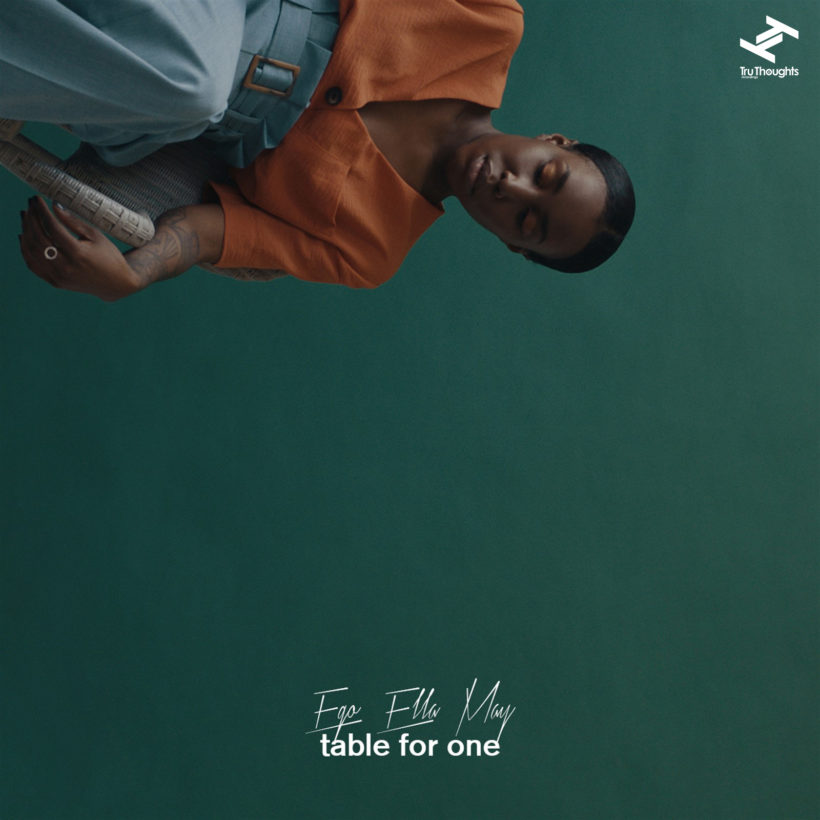 Released: 10 Dec 2018

Label: Tru Thoughts

"Table For One" is the new single from Tru Thoughts' latest signing, songwriter and vocalist Ego Ella May ahead of the release of her debut album in 2019. Hailing from South London, she has an all-encompassing love of music, which she channels into her own neo-soul and contemporary jazz compositions; "music is freeing, healing and all things good and I'm here for it". In this track, Ego Ella May explores the empowerment to be gained from a break up and the collateral beauty of heartbreak.

"I was so afraid to do things on my own, but my biggest fear was going out to dine alone" she says, reflecting on the emotional chaos and courage that contributed to the lyrical composition of "Table For One". "In my mind it was the saddest thing in the world. After I finally got used to saying "table for one please", I realised there's nothing to it; I was holding on to a false ideal of love just to avoid saying a few words, imagine that! I began to feel really empowered by this new found independence and I'm so grateful for the experience because it caused me to start writing again".  

"Table For One" was written by Ego Ella May after a near-three year break from music. Having established herself as well-regarded member of London's neo soul underground, releasing acclaimed EPs "The Tree", "Breathing Underwater" and "Zero", Ego Ella May found that she was suffering from mental health issues and saw it as an important time to take a break and focus on self-care. "In that time I prayed, got a consistent job, cooked a lot, went for therapy, joined a gym, cried, reconnected with friends I had abandoned due to self-sabotage, travelled, fell in love again, tried to keep my plants alive, read books and articles, watched lots of documentaries… the usual things!" she explains.

With Wu-Lu picking up the bass, Oscar Jerome on guitar, Ezra Collective's Joe Armon-Jones on keys and Eddie Hick (Sons of Kemet) on drums, the track was recorded effortlessly with live instruments in an impromptu jam-setting. "We've all worked with each other in some way on one project or another so I wanted to see what would happen if we all got into a room together and had a jam" she muses.