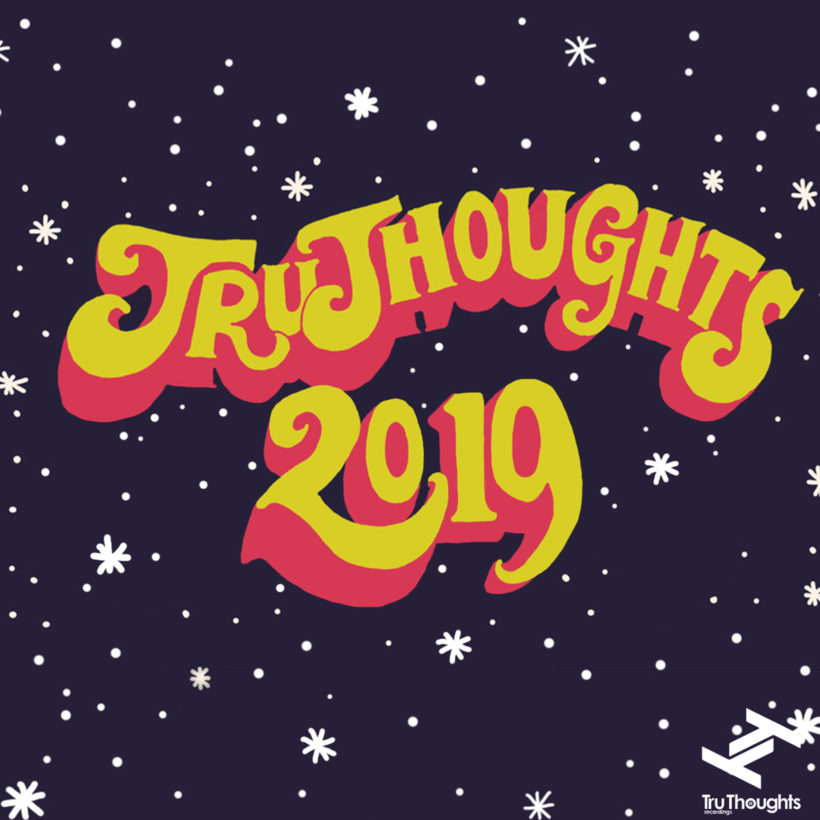 Released: 3 Dec 2019

Label: Tru Thoughts

As 2019 AKA Tru Thought's 20th birthday year draws to a close, 'Tru Thoughts 2019' is the latest edition of our annual compilation series. Curated by A&R, co-owner and DJ – Robert Luis, the digital album celebrates the best of the wide-ranging and international releases from this year. Featuring the finest of Tru Thoughts' classic artists, new signings and inspired remixes, this compilation highlights a diverse selection of sounds, from neo-soul and electronica through to grime, jazz, UK hip-hop and leftfield dance music.

"It is always good to look back on the year of releases on Tru Thoughts. This compilation has a track from each release this year and features some of the more established artists alongside the new signings, highlighting the eclectic nature of the label and our commitment to creative artists across the world."  Robert Luis (Tru Thoughts A&R and co-owner).