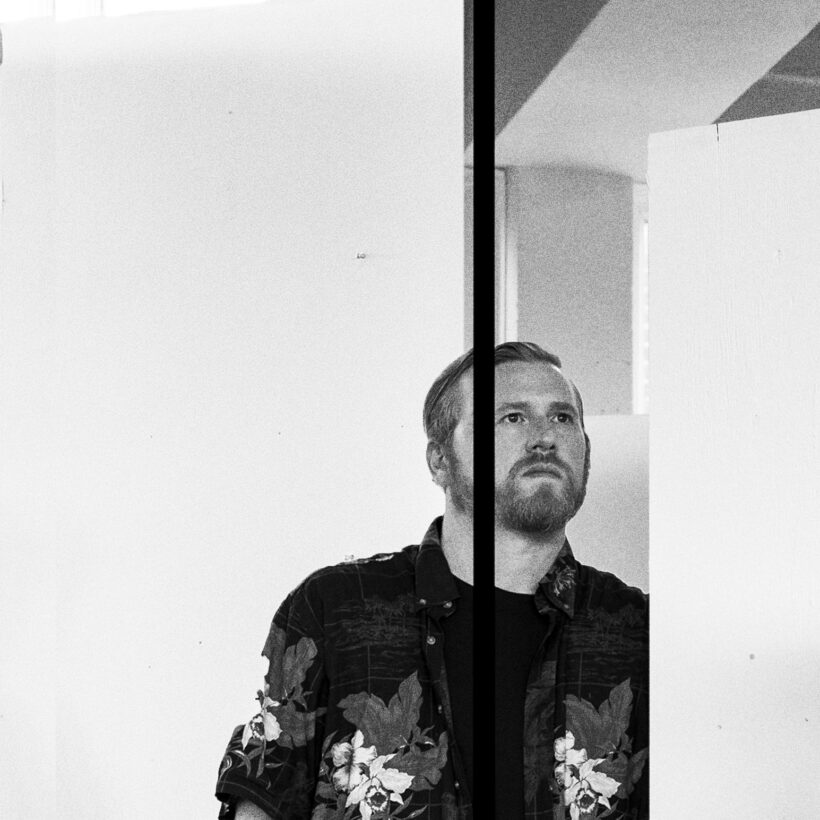 To celebrate 20 years of releasing music Alex Cowan AKA TM Juke has put together a "Best Of" playlist of tunes including music TM Juke, TM Juke and the Jack Baker Trio, Me & You (recording with Robert Luis), Alice Russell and his latest project, the band Loyal. You can check out Al's full selection here: Best of TM Juke

TM Juke first recorded with Tru Thoughts as Al Stylus in the early 2000s, releasing tracks on the 'When Shapes Join Together' compilations. His debut album 'Maps from the Wilderness' (2003), boldly set new musical agendas, whilst retaining a universal appeal. His second solo album, 'Forward' (2006) features collaborations with Jim Oxborrow, Elmore Judd, Naim, Sophie Faricy, Kinny and fellow Tru Thoughts artist Alice Russell.

His long-time collaboration with Alice saw him produce her first full-length album 'My Favourite Letters' (2005), taking the folk-centric, funkadelic blueprint of his debut album and expanding his sonic palette to include elements of gospel, hip hop, jazz, northern soul, broken beat and electronica. The album was incredibly well-received, raising Alice's profile and cementing TM Juke's reputation as a producer, songwriter and arranger par excellence. He later produced 'Pot Of Gold' in 2009.

He released 'Boto and the Second Liners' (2008) in collaboration with percussionist Jack Baker under the name TM Juke And The Jack Baker Trio, representing their five years on the road together. Embracing Junkyard grooves from New York; soul music from Memphis; blending swing music from New Orleans then mixing it with Brazilian samba to unleash a feast of carnival spirited songs; this album is pure party music and high energy. The pair employed the talents of some great musicians on the record, notably singers Alice Russell, Kathrin deBoer of Belleruche, Andreya Triana and Spanish singer Gecko Turner. TM Juke and the Jack Baker Trio played the Big Chill festival in 2008 and a UK and European tour followed.

With an early schooling in in both classical and jazz guitar, Al later began tinkering with electronics – a rebellious act calculated to annoy his father, who had forced him to attend formal music lessons from the tender age of seven. This formal musical education has left an indelible mark on much of his subsequent work. Seamlessly blending the dexterity and verbosity of traditional jazz with the cut 'n' paste sensibilities of hip hop, TM Juke's productions resonate with crisp beats, earthy instrumentation and spellbinding arrangements.

Beyond the confines of the studio, TM Juke has toured internationally as a DJ and with his acclaimed eight-piece live band and has continued to collaborate with Alice Russell. On the decks, TM Juke effortlessly flipped the switch between raw backbone funk, soul 45s, left-sided Latin and state-of-the-art broken boogie, crafting sets that have moved feet, hearts and minds throughout the world. Those intent on pigeon-holing TM Juke will name-check genres like funk, soul, hip hop and jazz; but his insatiable appetite for experimentation and ear for a great hook ensures that the music will always resist easy categorisation.

TM Juke has toured the world with Alice Russell, promoting her albums, 'Pot Of Gold' and 'To Dust' (2013), as well as working on various projects, including a host of remixes. The last couple of years have seen Al focus on his latest alias Loyal – mixing retro disco with hyper-modern dance music, Radio 1 pop with cutting edge indie, and combining studio geekery with banging live shows – as well as continuing his collaboration with Alice Russell on her new material, due for release on Tru Thoughts in the near future.