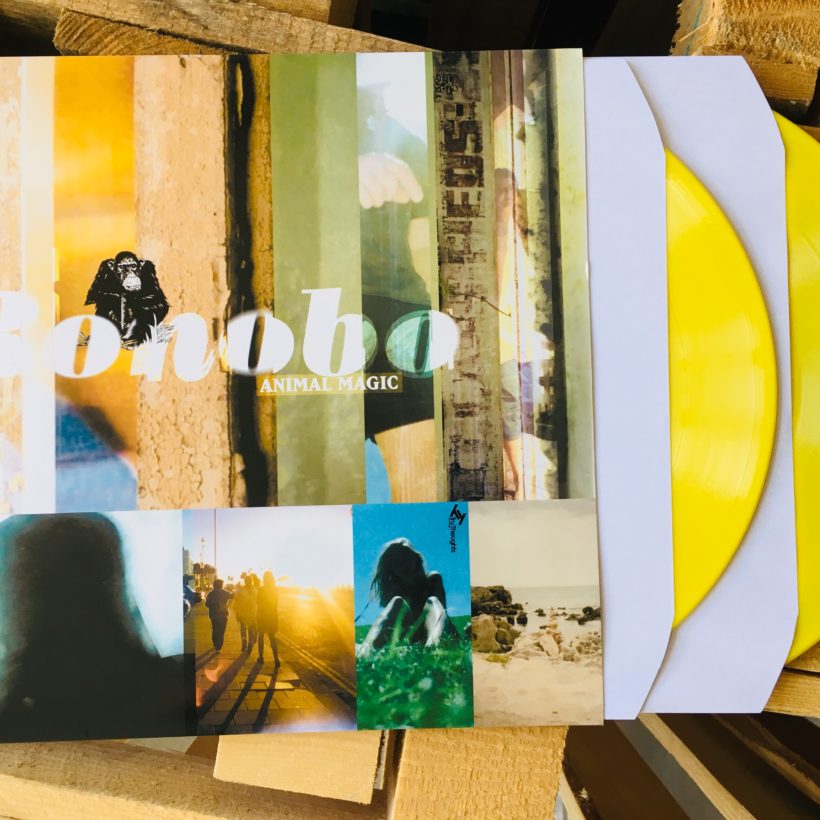 Animal Magic (Yellow Re-press)
Bonobo
Released: 9 Aug 2019

Label: Tru Thoughts

Since first emerging at the tail end of the '90s, Simon Green aka Bonobo has become one of downtempo music's brightest stars. Animal Magic – originally released in 2000 and Tru Thoughts' first artist album – still sounds fresh with Bonobo's signature beats encouraging a state of relaxed bliss that begs to be basked in as Green blends breakbeats, pad sounds, jazzy live instrumentation and naked emotion to create a sound all his own. Animal Magic's underlying feeling and intelligent arrangements keep any listener's interest, with Bonobo's flair for dynamics, blissful melodies and crisp clean drums creating a magical aura on this classic release. Now repressed on yellow vinyl we are pleased to offer a new limited edition version of this seminal album.