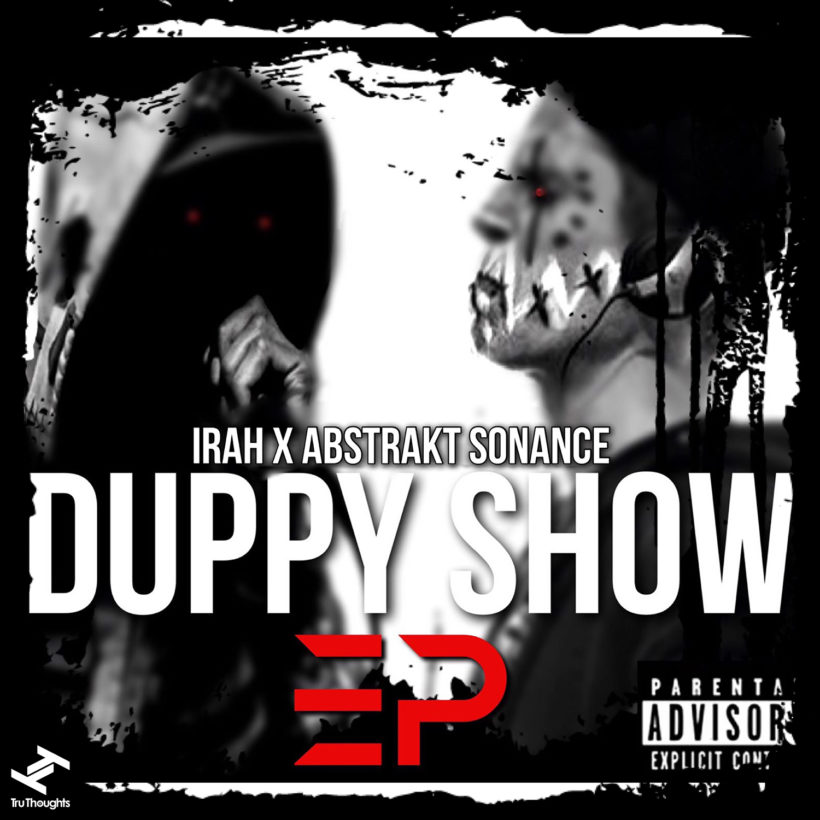 Released: 8 Dec 2021

Label: Tru Thoughts

"Duppy Show" EP is the new release from Irah and renowned Canadian producer Abstrakt Sonance. Hailing from South London, Irah has worked with the likes of Flowdan, Chase and Status, The Bug and Terror Danjah. His music has received radio support from Sir Spyro, Tom Ravenscroft of BBC 6Music, Toddla T. Renowned Canadian producer Abstrakt Sonance's global appeal has seen him perform at festivals such as Shambhala, Outlook, Evolve, Future Forest and more, his diverse capability as a DJ seeing him live mix, produce and collaborate throughout his career with ease. The EP also features Greazus and Nate on Busy With The Gang and Crowell on No Smoke.

The initial idea for "Duppy Show" EP came after a chance meeting at Outlook Festival in Croatia. Crafted together over many months, the three tracks "Busy With The Gang," "Duppy Show" and "No Smoke" showcase the authentic nature of their explosive musical partnership. Merging their respective genres through a similarly energetic approach, Irah says "We're both at the extremes – it's when an immovable object meets an unstoppable force".