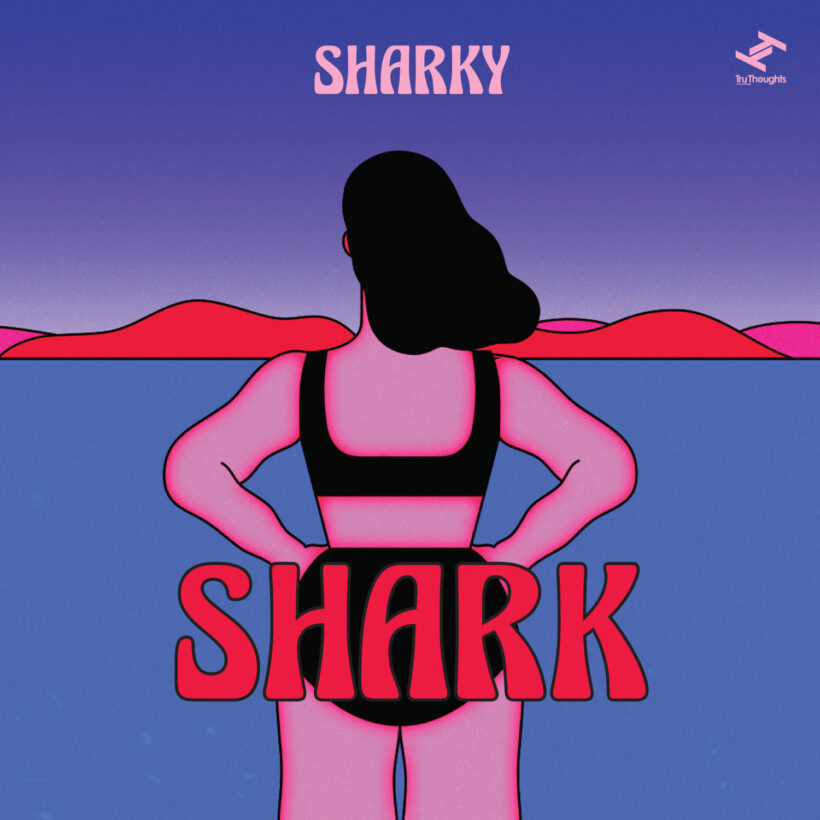 Released: 16 Jun 2022

Label: Tru Thoughts

"Shark" is the Tru Thoughts debut from the distinctive vocal stylings of Sharky. Pushing the surreal and ambiguous into the realm of experimental, "Shark" explores the pivotal moment of sexual ecstasy through humoured lyrics and the analogy of a shark about to break the ocean surface. The single follows previous releases "Hawaii", "Cause and Effect" and the "Fruit" EP, which garnered support from Annie Mac, Gilles Peterson, Lauren Laverne, Jamz Supernova, BBC Introducing and BBC Radio 4.

"I wrote a silly poem about sex years ago next to a photograph of a Great White shark about to break the surf. Years later, I made it into a tune on my nan's old keyboard… It's like a smutty love song" – Sharky

Working with producer and partner Todd Speakman (Speakman Sound, LONO), "Shark" is driven by primal and earthy percussion. "Todd insisted on leaving out drums for most of the song and instead used low drums that eventually explode into a fuller sound later in the track", Sharky explains. "We hired some West African drums to explore on, adding as many non-harmonic musical elements as we could". Sharky's keys (still recorded on her nan's keyboard) are bolstered with additional keys from James Beckwith (Nubya Garcia, Yazmin Lacey, Alex Hitchcock, SEED Ensemble). These dreamy sequences soften the sound as the drums continue to swirl and grow beneath the track's surface – not unlike the shark in question.

Sharky has always loved sharks; "when I was small, I would sit in the pub and tell people all about them" she says. With her grandad a paratrooper in the army, Sharky's family settled in Aldershot, a military town in Hampshire. Growing up close to her grandparents, Sharky would listen to her Nan – Joan – singing around the house. "She's got such a gorgeous voice – really old school. She loved Doris Day and had a classic warble to her voice that I always tried to imitate". Sharky began to craft her unique sound by taking inspiration from Joan's high soprano tones and the cross-generational vocal similarities with the women in her family.