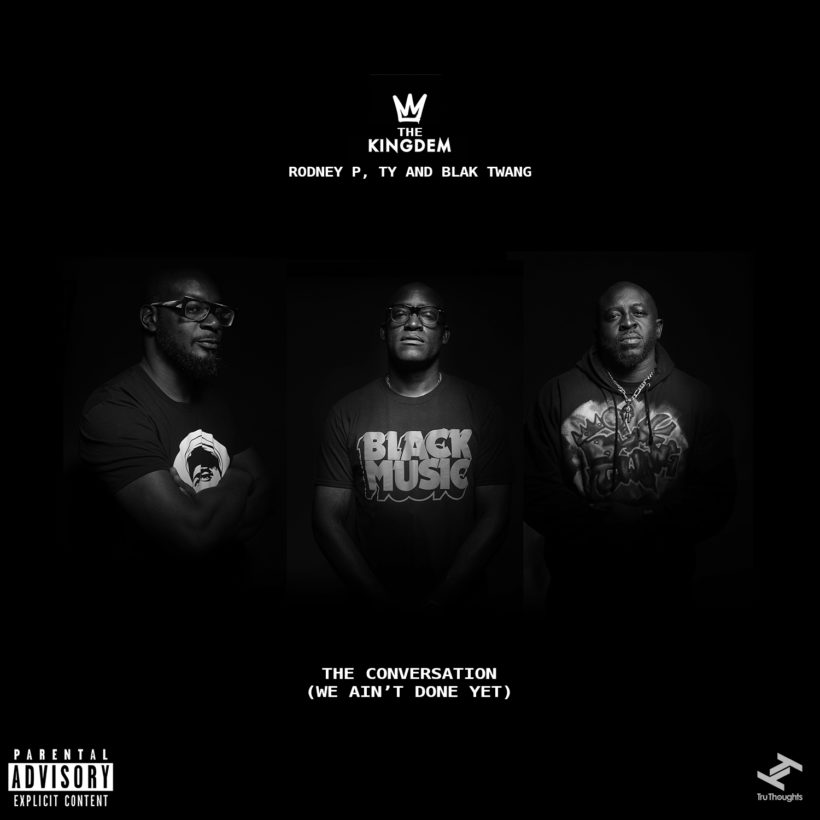 Released: 20 Mar 2019

Label: Tru Thoughts

Out now on Tru Thoughts "The Conversation (We Ain't Done Yet)" is the debut release from KingDem – Rodney P, Ty and Blak Twang, a brand new supergroup formed of UK hip-hop heavyweights and a trio who need little introducing. Here they deliver a fresh future bass anthem that is rooted in their legacy to UK hip-hop.

This release ties into the Kingdem tour that brings together Rodney P, Ty and Blak Twang on stage and celebrates all that is great about UK rap, with each King of the scene bringing their own brand of sharp lyricism, astute story-telling and bare-faced braggadocio for a once in a lifetime experience for hip-hop fans across the kingdom. Having already smashed it in Sheffield, Bristol, Birmingham, Cardiff and Newcastle the Kingdem tour rolls on throughout March, visiting Nottingham before landing in London and then onto summer dates and festivals.