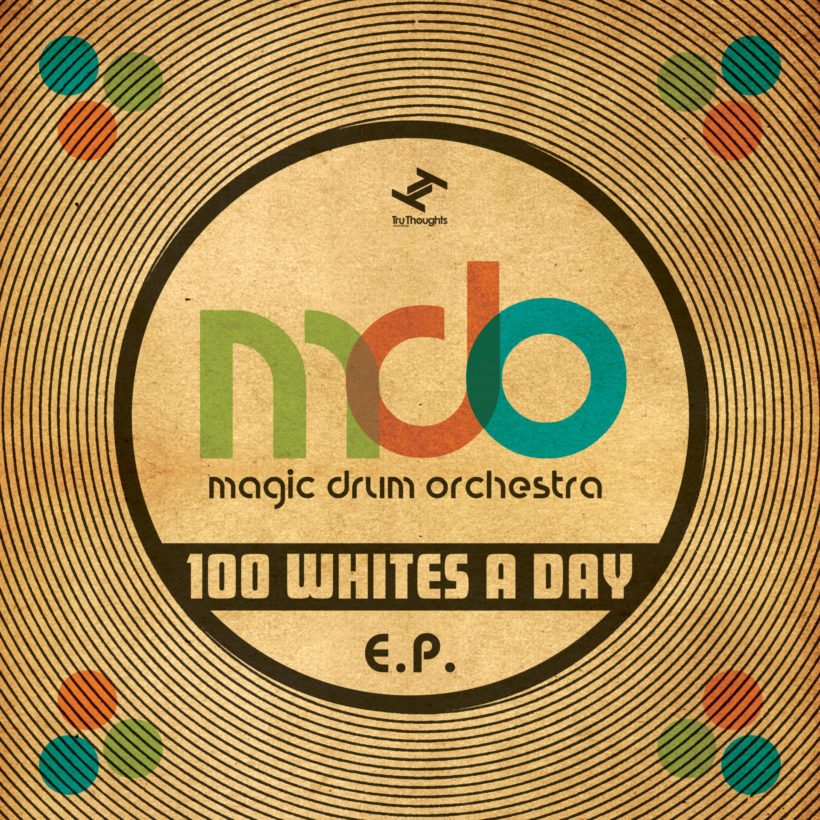 Released: 8 May 2020

Label: Tru Thoughts

"100 Whites A Day" (out 8th May) is the forthcoming remix E.P. from Magic Drum Orchestra (MDO) aka Glyn "Bigga" Bush of Rockers Hi-Fi and Lightning Head, percussive group.

Including remixes of MDO's classics, such as the lyrically-heavy gqom cover of "Two Bs One White" featuring the former Rockers Hi-Fi MC Farda P; the samba hit "Parade Skank", and of course the rework of Shy FX's ragga-jungle "Original Nuttah"; remixers come from Bigga's Dunn's, industrial Hong Kongers Blood Wine or Honey, Hungarian bass-producer DJ Madd, and leftfield hi-tech innovator Minor Science.

The E.P. is fronted by lead-single "Original Nuttah feat. Bunty (DJ Madd Remix)" – which has been supported by Toddla T (BBC Radio 1) and Tom Ravenscroft (BBC 6Music) – and builds on MDO irresistible dance-filled percussive rework of Shy FX's & UK Apache's ragga-jungle classic.DJ Madd, aka Hungarian-born now US-based Peter Simon, reinterprets the track giving it a UK funky-afrobeat tip, chopping up the vocals of Bunty (Brighton's Kassia Zermon) into a hypnotic-hook.