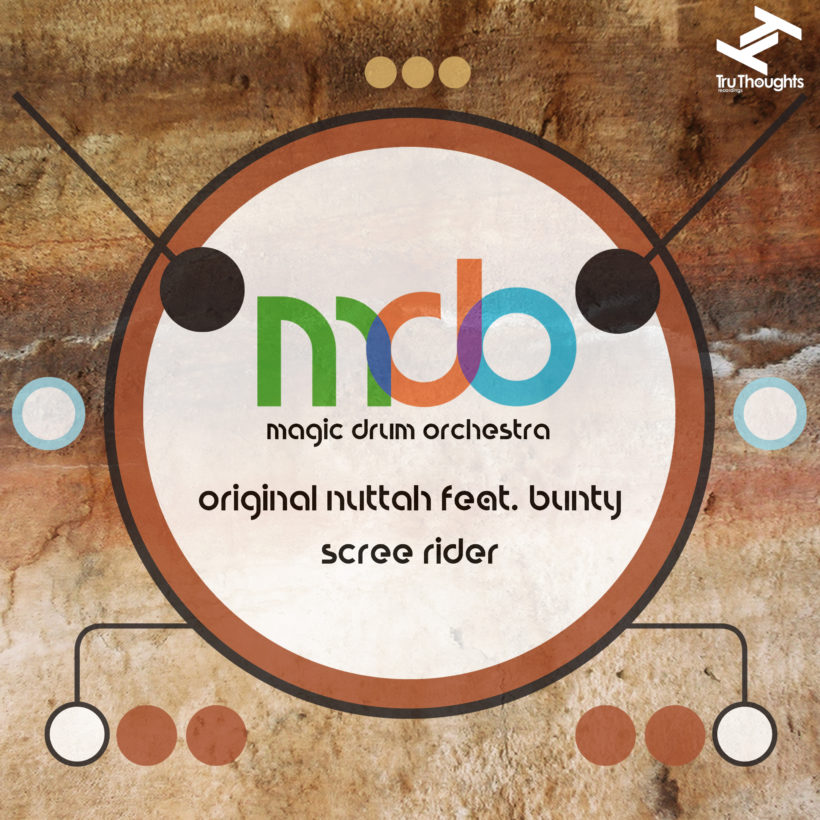 Released: 8 Jun 2018

Label: Tru Thoughts

Featuring a captivating rework of the ragga-jungle classic "Original Nuttah" alongside grime inspired cut "Scree Rider", this single presents a glimpse into the genre-spanning array of influences on offer in this thrilling new project.

"Original Nuttah feat. Bunty" is an irresistible, dance-filled percussive cover that's bound for the same success as MDO's memorable hits like "Drop It Like It's Hot" and "Sunshine of your Love". The high pitched drone of the original is re-created on a singing bowl; the iconic bass-line is transferred to Brazilian bass-drums called "surdos" and the jungle breaks are reproduced on live drums.
The second track on the single "Scree Rider" sees the MDO take a new slant on grime rhythms. Layers of heavy beats are matched with funkier samba rhythms that show Glyn slipping between styles with innate ease.