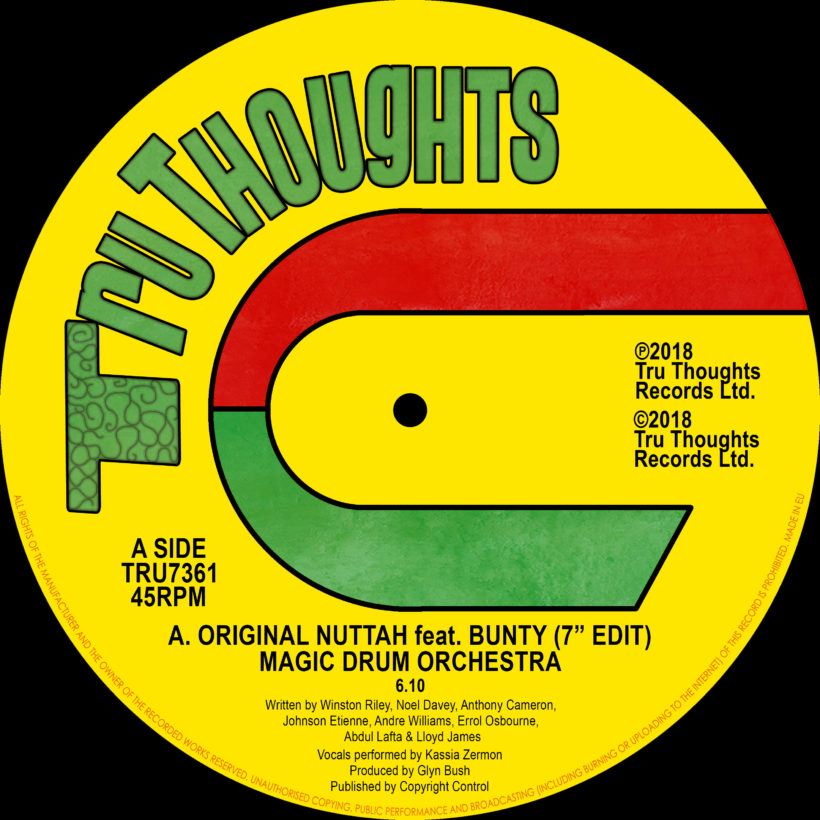 Original Nuttah feat. Bunty [7″ Edit] / Dread Nourishment
Magic Drum Orchestra
Released: 7 Dec 2018

Label: Tru Thoughts

Presenting Magic Drum Orchestra's limited edition double A-side 7" of "Original Nuttah feat. Bunty/Dread Nourishment". Featuring a captivating rework of the ragga-jungle classic "Original Nuttah" alongside the dub- infused rhythms of "Dread Nourishment", this release presents a glimpse into the genre-spanning array of influences on offer used in the Magic Drum Orchestra's latest album 'The DNA Of Rhythm'".