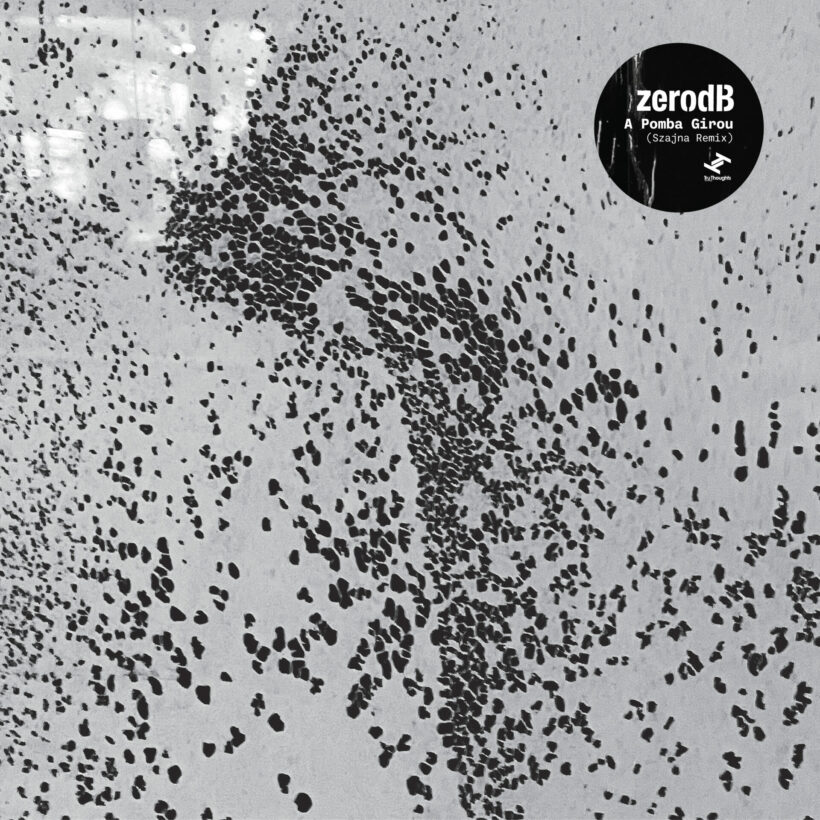 A Pomba Girou (Szajna Remix)
Zero dB
Released: 12 Jul 2022

Label: Tru Thoughts

"A Pomba Girou" sees Mancunian producer and DJ Szajna add his bruk-twist to a classic Zero dB tune. Originally released on 2006's 'Bongos, Bleeps & Basslines' via Ninja Tune, the seminal album has now been re-released by Tru Thoughts. LP opener "A Pomba Girou" gets a halftime broken beat edit that accentuates the heavy bassline. "I thought if I stripped the drums right back and started again with a bruk inspired, club-ready pattern it would give it some fresh energy for the dancefloor." Szajna adds. The release also features the original "A Pomba Girou" and a dub edit of the Szajna remix.

Zero dB have been keeping busy at the cutting edge since the release of their debut 'Bongos, Bleeps & Basslines', making killer club music under various monikers, and packing out dance floors with DJ sets in some of the biggest clubs with the best sound systems out there, including Plastic People and Japan's Club Yellow. Their 'One-Offs, Remixes and B Sides' compilation on Tru Thoughts has become an essential listen, not just for existing fans of Zero dB's unique concoction of Latin heat, jazz colour, startling beats and pure bassline filth, but for anyone who has been remotely moved by dance music in the last half-decade.

Szajna has been DJing and making electronic music for well over 14 years now. His productions got him noticed outside of the Manchester scene gaining popularity amongst the London bruk movement. Since then he has had multiple releases on labels; Dance Regular, Super-Sonic Jazz, CoOp Presents, Phuture Shock Musik, Boogie Cafe, Eclectic Beats and Cassé Records.

His productions are bruk at their core but influenced by UK dance music styles; drum and bass, dubstep, 2-step, bassline and funky. These were the genres that were poppin' back when Szajna went to his first free parties, raves and was riding round in the back of his mate's cars.

This exposure turned Szajna from a jazz drummer and percussionist to a DJ, he began to pick up guest slots on his mate's pirate radio show back when he was 17. Since then he has played a whole host of festivals, clubs and radio shows across the UK and beyond. You can catch him on his monthly Reform Radio show as well as regular guest appearances on Dance Regular's monthly Rinse FM slot.