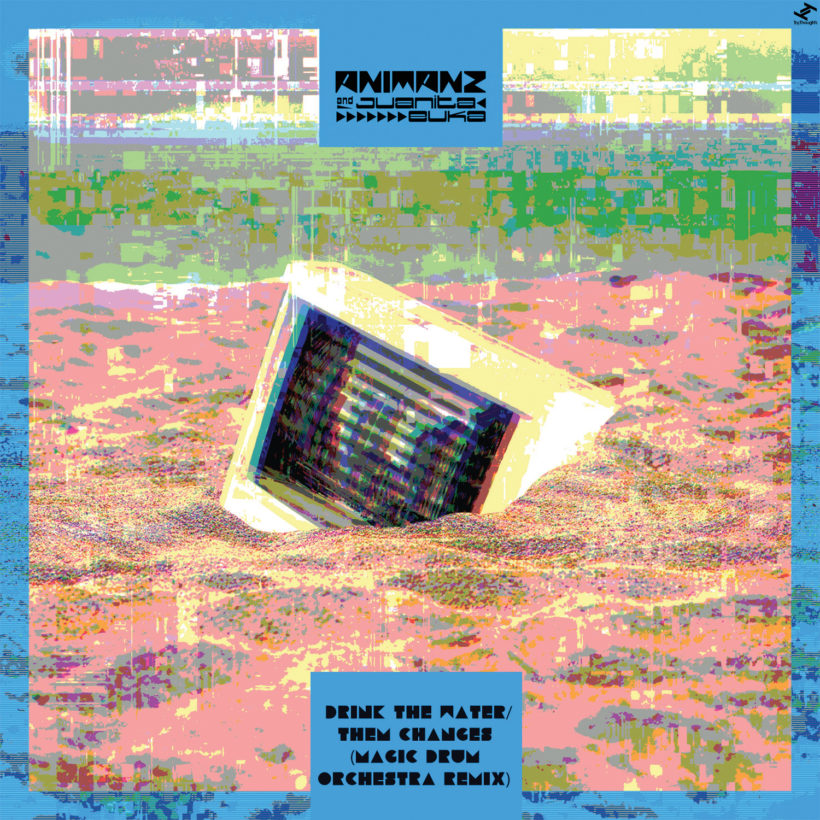 Drink The Water/Them Changes (Magic Drum Orchestra Remix)
Animanz
Released: 23 Nov 2018

Label: Tru Thoughts

Animanz playfully drench sleepy Cumbia rhythms and Juanita's cooing lyrics with reverb to create an eerie track that charms the listener. Demonstrating their aptitude for storytelling, Animanz have used the verses of the song to outline an internal battle against temptation, whilst the chorus is used to echo a spooky call to drink the poisoned water. On the B-side of the single, Glyn "Bigga" Bush transforms the band's atonal Latin-jazz variation of Thundercat's "Them Changes", incorporating snares and extra surdos to give the track a samba feel. Inspired by the enthralling groove and mystique of the original, Glyn isolates and loops horn and keyboard sections, fitting them together on a bass-heavy percussive beat.