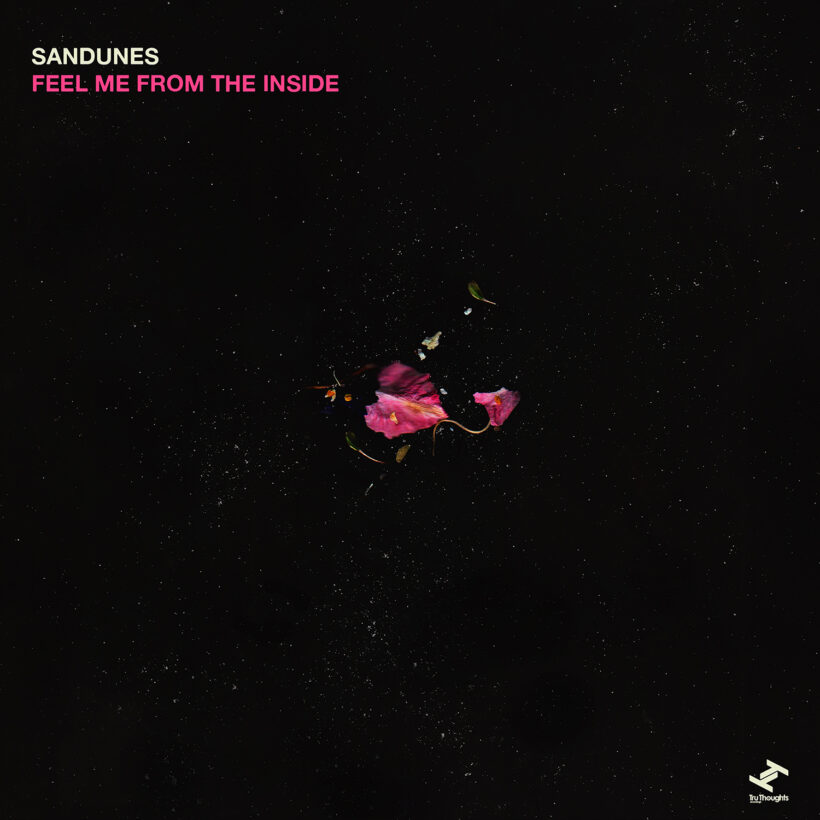 Feel Me From The Inside
Sandunes
Released: 12 Oct 2023

Label: Tru Thoughts

"Feel Me From The Inside" is the third single from Sandunes aka Sanaya Ardeshir – a composer, producer and pianist from Mumbai, India – taken from her upcoming transcendental album, 'The Ground Beneath Her Feet' (out Friday 17th November), which aligns with her relocation to LA in pursuit of a new chapter in life and music.

The track transports you to the heart of a dark wood, with its breathing, ever-changing ecosystem of sounds and deep string arrangements. With each moment shifting the sonic narrative, "Feel Me From The Inside" is part of a world that is delicate but dense, sort of like a forest…" Sanaya adds. The wooden tones of the Marimba, which was sourced at Mills College in Oakland, California, pitter-patter amongst an efflorescence of horns and oscillating synths."I started working on this tune from my parent's dining table in Pune, India, which I had converted into a makeshift writing space while they were travelling." Sanaya explains "I was caught between an invalid visa and a travel ban (pandemic times!) and was just trying to focus on building music for this record from various mobile studio setups…".

"Feel Me From The Inside" will be accompanied by a live video of Sandunes performing with fellow instrumentalists, showing her captivating musical process in real-time. Her unforgettable live renditions are sometimes performed with anything from a solo show up to an eleven-piece band.

'The Ground Beneath Her Feet' is a 13-track album that challenges the celebration and reward for individualism, instead homing in on humanity's "collective spirit, authentic expression… subverting the norm of what's expected", serving as a reminder to do more of that which connects the earth and the body. The album shares its name with a Salman Rushdie novel, and the book's humanist message that arrives from newfound awareness. It speaks to the sentimental foundations involved in making a home – when a tangible version of it doesn't exist, "finding home in relationships, in ritual, in music and memory". The project isn't bound to any one genre but by Sanaya's emotions and reflections on the evolution of identity, particularly of womanhood and the modern world. Moving through the dynamic, electronic soundscape are soulful jazz currents, utopian synth moments and dancing percussion.