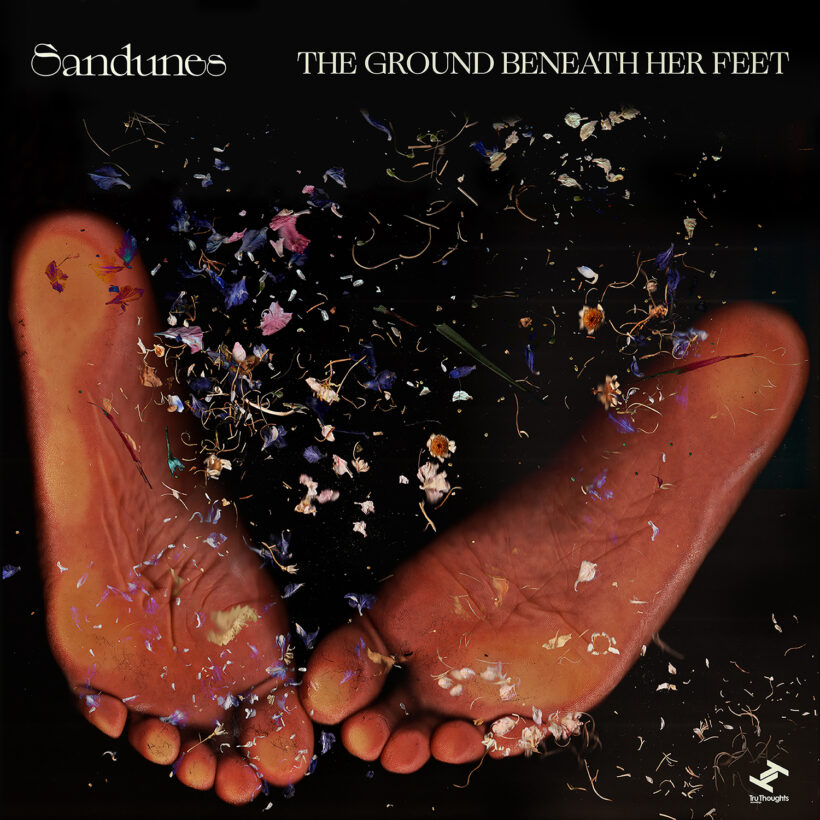 The Ground Beneath Her Feet
Sandunes
Released: 17 Nov 2023

Label: Tru Thoughts

Sandunes's third transcendental album, 'The Ground Beneath Her Feet', on her new label Tru Thoughts, is released Friday 17th November.

The 13 track album challenges the celebration and reward for individualism, instead homing in on humanity's "collective spirit, authentic expression… subverting the norm of what's expected", serving as a reminder to do more of that which connects the earth and the body. The album shares its name with a Salman Rushdie novel and the book's humanist message that arrives from newfound awareness. It speaks to the sentimental foundations involved in making a home – when a tangible version of it doesn't exist, "finding home in relationships, in ritual, in music and memory".

The project isn't bound to any one genre but by Sandunes' emotions and reflections on the evolution of identity, particularly of womanhood and the modern world. Moving through the dynamic, electronic soundscape are soulful jazz currents, utopian synth moments and dancing percussion. The enchanting displaced vocal arrangement of "The Surge feat. Ramya Pothuri" expresses the flurry of emotions surrounding migration and big changes, like leaving the comfort of Goa's beautiful, familiar red soil. "Pelican Dance" has rich layers of skipping marimba and 18th century harpsichord that serve as the soundtrack to a pelican dancing in the wind. You are then transported to the heart of a dark wood, with its breathing, ever changing ecosystem of sounds and deep string arrangements; with each moment shifting the sonic narrative, "Feel Me From The Inside", is part of a world that is delicate but dense, sort of like a forest…" Sandunes adds.

"Follow Me" channels the power of women, with the collaboration of KAVYA and her siren-like, euphonious vocal offerings. Tapping into the sound of the elements, with imagery of swelling water and desert heat, the track's shimmering synth tones and fiery lyrics peter out as the instrumental simulates a drowning sensation through the disintegrating chimes.

The releases, "Pelican Dance", "Masti" and "Follow Me feat. KAVYA" will be brought to life with live videos of Sandunes performing, showing her captivating musical process in real time. Her unforgettably enchanting live renditions are performed with anything from a solo show up to an eleven-piece band.

Sandunes has opened for Bonobo at the Manchester International Festival, supported George FitzGerald's album release tour at Evolutionary Arts Hackney, performed at London's Barbican Centre under commission from Warp Records and Boiler Room, toured the US supporting Pretty Lights and released a collaborative album with celebrated UK jazz drummer Richard Spaven. As well as joining NTS for a guest mix, her previous work has gained praise from international and local tastemakers across various media; Rolling Stone, The Quietus, The Guardian, Red Bull Radio and Resident Advisor to name a few.