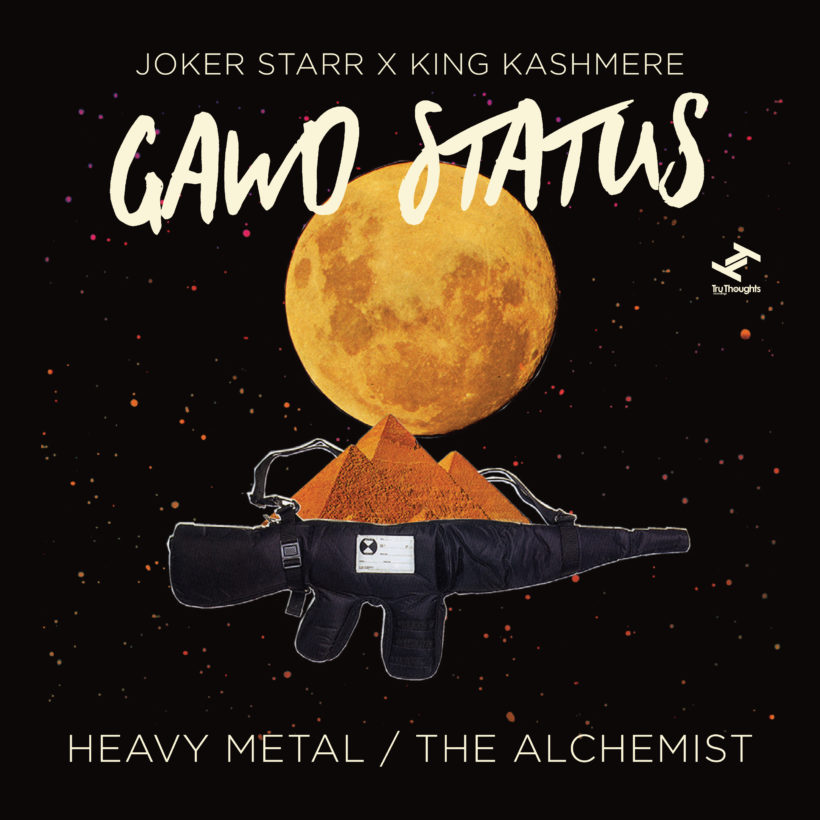 Heavy Metal / The Alchemist ft. Fae Simon
Gawd Status
Released: 12 Jul 2019

Label: Tru Thoughts

"Heavy Metal" and "The Alchemist ft. Fae Simon", showcases Gawd Status' versatility and eclecticism as an unconventional producer/MC duo, delivering killer tracks that lie in between the worlds of hip-hop, psychedelia and soul.

"Heavy Metal" is an experimental hip-hop meets psychedelic trip-hop listen that is boisterous, chaotic and marked by a profound sense of urgency. Exploring disparate but interwoven themes of Roman Catholic priests, Afrika Bambaataa, Braintax, the origins of humanity, Babylon and devilish behaviour – Joker Starr's intention is to uplift and discomfit the listener; "heavy metal for the devil" he ominousness preaches in sinister and satanic voice.

"The Alchemist ft. Fae Simon" pours hypnotic soul and genuine jazz vibes. Featuring as a guest vocalist, Fae Simon adds her darkly sensual melodies to track. Introduced initially to King Kashmere through fellow UK rapper Jehst (who Fae Simon collaborated with on "Timeless"), Fae's smooth, effortless and instantly recognisable voice allures vocal valour. While DJ Jazz T guests showing off him turntablism skills, scratching sparsely with choice vocal clips below hip-hop rhythms.

The release is paired with a Hitchcock-inspired black and white video for "Heavy Metal", which follows a possessed girl around a London estate before going deep into the woods to bury her secret.