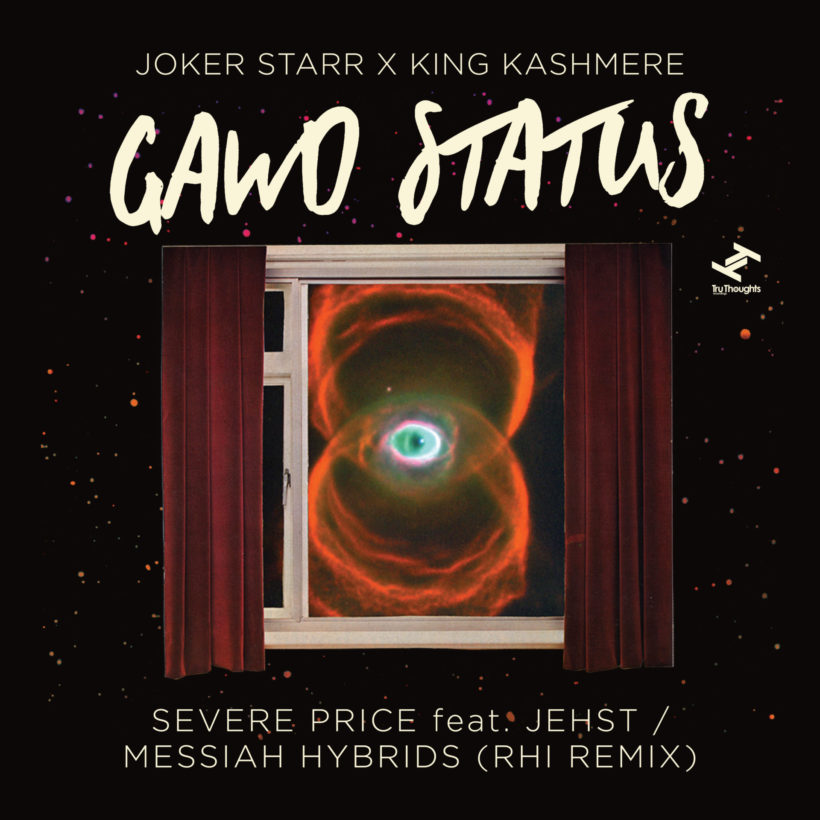 Severe Price feat. Jehst / Messiah Hybrids (Rhi Remix)
Gawd Status
Released: 13 Dec 2021

Label: Tru Thoughts

"Severe Price feat. Jehst / Messiah Hybrids (Rhi Remix)" is the new double drop from unconventional producer/MC duo Gawd Status aka King Kashmere and Joker Starr.

"Severe Price" features fellow UK rapper Jehst, who helped shaped the UK's underground hip-hop scene in the noughties, alongside the likes of Task Force, Roots Manuva and Klashnekoff. "Messiah Hybrids" from Gawd Status' debut album 'Firmamentum' gets the remix treatment from fellow Tru Thoughts labelmate Rhi, who's debut album 'The Pale Queen' gained support from Mixmag, Dummy Mag, New York Times, KCRW, Jazz FM and the BBC.

Speaking about the production process on "Severe Price", Kash says "at that point I was checking out a lot of Russian electronic music from the late 60s. And I found the harmonies dead in the middle of some modular synth madness. What struck me was how emotive the harmonies were. Very mournful. Those drums are drums I've wanted to use since the 90s. I love the idea of having melancholy vocals over hard drums." Having known each other since 2004/2005, Kash says of Jehst "I needed the feature to be as potent as possible and I couldn't help thinking about what he did on the song "England". He killed it."

While the original "Messiah Hybrids" showcased the duo delivering what they do best, a straight-up conscious hip-hop banger, the queen of lo-fi beats Rhi gives it a downtempo, minimalist vibe, with spacey synth notes and drum pads.

Released as an exclusive track for 'Shapes: Pyramids (Compiled by Robert Luis)', "Destroyed" is hard-hitting and uncompromising, providing an outlet for the rappers to vent their anger and frustration with the unjust murders of black men by police both in the US and here in the UK. Referring to the families of men the police have destroyed; George Floyd, Eric Garner, Trayvon Martin, Mark Duggan, Smiley Culture and Dalian Atkinson are all named. The lyrics "No justice. No Peace. Tired of getting murdered by police" say it all. Ultimately the song is a call for unity and an end to racism and police violence.