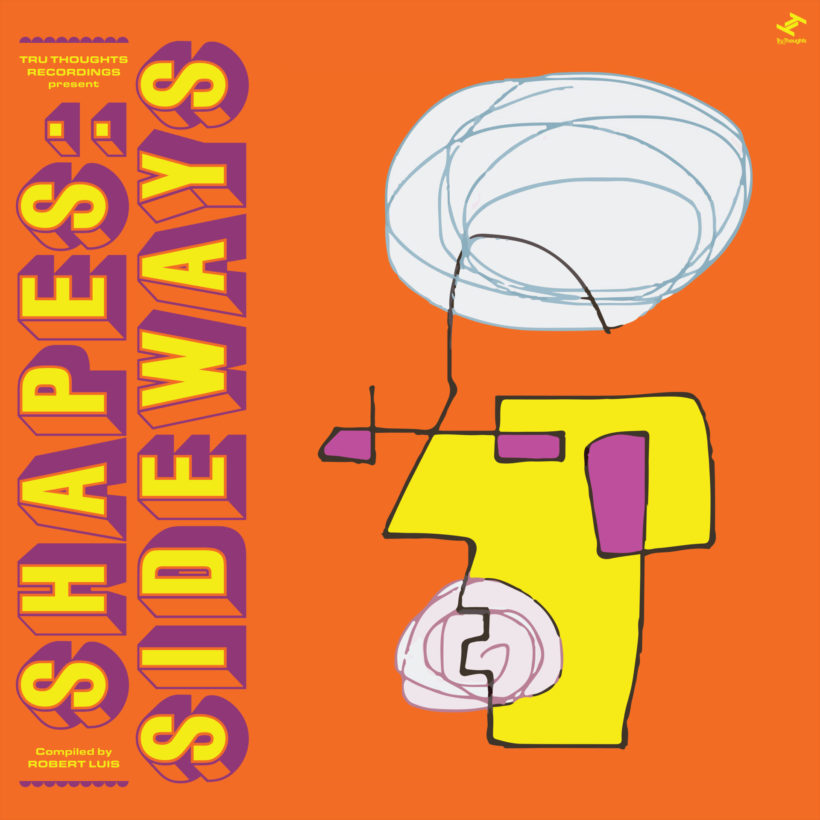 Released: 4 Sep 2020

Label: Tru Thoughts

'Shapes: Sideways' is the latest in Tru Thoughts' series of essential label compilations, compiled and curated by A&R, label co-founder, and renowned DJ Robert Luis.

After 21 years of independently releasing music, the 'Shapes' series continues to encompass the best of our wide-ranging, eclectic, and international roster. 'Shapes: Sideways' features the finest Tru Thoughts classic cuts, recent releases from the new generation of the roster, stirring remixes and world exclusive tracks; released digitally (on the 4th September) and on limited edition, hand-numbered run of 500 vinyl (that includes a download card with all 32 tracks) exclusively on our Bandcamp shop on 7th August.

"Shapes: Sideways' showcases releases from the newer signings on the label alongside the more established artists. This compilation has a number of previously unreleased exclusive tracks too. As usual with these Shapes compilations, there are a number of genres and music styles covered – representing influences from across the world. We always advise if you like any of the individual artists or songs, we hope you explore their catalogue further." – Robert Luis

Exclusive tracks on the compilation come from Brightonian singer-songwriter and new signee Tiawa on the jagged-operatic "Life Is Not A Crime"; Mancunian MC & producer (legend of the north) Strategy on halftime D&B "Nom Wah Tea Parlour; and the iconic "Strings of Life" production duo Soul Central on the feel-good house-anthem "Work It Out feat. Jennifer Wallace (West Loop Chicago Mix)".

As is custom with the 'Shapes' series, remixes are in abundance. Catering to the dancefloor – adventurous singer-songwriter Bryony Jarman-Pinto is transformed into downtempo by Wonky Logic on "All About Life", versatile percussive group Magic Drum Orchestra (and the subtle vocals of Bunty) are given the switch up by Hungarian-producer DJ Madd on the Shy FX classic "Original Nuttah", and queen of late-night electronica Rhi is laced with woozy broken beat courtesy of Nuff Pedals on "How Deep". On the other side of the spectrum, LA-producer Swarvy remixes and modernises Sly5thAve & Quantic's interpretation of "The Edge" – the infamous sample in Dr. Dre's "The Next Episode"; Manchester's Werkha playfully breaks up the soulful instrumentation of J-Felix & Andrew Ashong's "Mind Up", and German-producer Kabuki reconceptualises New Orleans' Hot 8 Brass Band's "Can't Nobody Get Down" through the lens of bassline hip-hop.

'Shapes: Sideways' also spotlights the new generation of Tru Thoughts artists, such as the polyrhythmic project of sUb_modU on the Fela-electronics of "RAM Generation", West London's broken beat revivalist WheelUP on the dark bruk-rhythms of "Vitruvian Man", the otherworldly collaboration between Gnawa-master (maâlem) Rabii Harnoune and Frankfurt electronic producer V.B.Kühl on the self-remixed "Traveller", and unconventional hip-hop-psychedelia duo and conspirators Gawd Status.