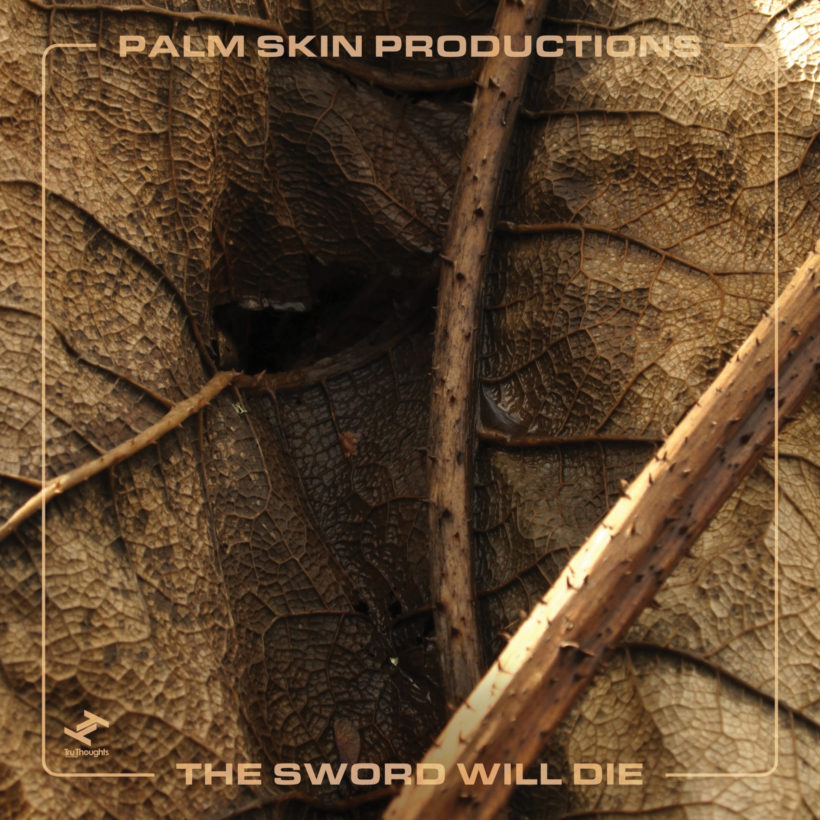 Released: 9 Nov 2021

Label: Tru Thoughts

Palm Skin Productions' debut single on Tru Thoughts is the powerfully emotive "The Sword Will Die" – an eleven-minute immersion that melds pastoral piano, mid-tempo drums, pulsing organic techno influences and bucolic ambient textures.

A crop of the proverb "He Who Lives By The Sword Will Die By The Sword", conceptually the song is formed around the idea of framing; where you start and end a story. Musically the song narrates different stories depending on where you are within it. Evolving from the subtlety of a piano to goat bells, thunderstorms and industrial textures, the song progresses from the introspection of nature to atmospheric, as an explosive-bass enters the middle of the composition. The end arrangement sees the natural and musical cut up and collaged under the synthetic, as the listener is left with just the soothing sound of the rain.

Palm Skin Productions' aesthetic is perpetually intriguing; a test in patience, and a creative idea developed slowly over time. Transcending genres, "The Sword Will Die" is a confluence of elegant ambient and the digital coldness of techno. The single is the first taster of two albums from the polymath on Tru Thoughts, encompassing contradicting principles. One record takes time to develop and evolve musical and thematic ideas, while the other is an exercise in throwing downbursts of beats to capture the energy and spontaneity of that first glimmer of an idea.